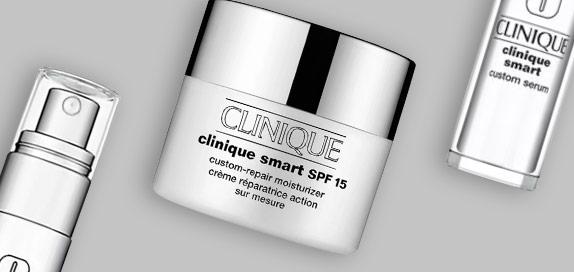 10 products found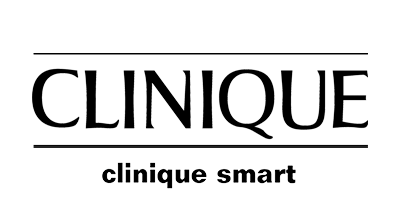 Delve into the Clinique Smart range – a must-have collection of anti-ageing skin care formulas.
Since 1967, Clinique have been creating a plethora of skin care, makeup and fragrance ranges for both him and her. Now, they have branched out with their innovative Smart collection which targets the signs of ageing, including fine lines, dark spots and deep-set wrinkles.
Their forward-thinking formulas are allergy tested and 100% fragrance free like the rest of the Clinique ranges. However, the products in this collection are specially formulated to repair, resurface and replump the skin to ensure a youthful-looking finish. They use potent, 'smart' ingredients to ensure visible, long-lasting results.
From serums to SPF face moisturisers and eye treatments to night creams, there's a formula for every step of the way. Whether you want to revamp your morning routine or overhaul your evening skin care, the Clinique Smart range is a great place to look for best-selling anti-ageing solutions.
Browse the collection today and find your new favourite Clinique product.
Why We Like Clinique Smart
"When it's time to start implementing anti-ageing formulas into your routine, the Clinique Smart range is a great place to start looking. It contains a variety of serums and creams to help repair, revitalise and rejuvenate your skin. We love their allergy tested formulations as they're gentle on the skin but offer great results. "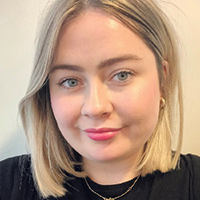 Written by Rebecca Jenkinson, Beauty Editor
Frequently Asked Questions about Clinique Smart
Are Clinique Smart products free of irritating artificial/synthetic fragrance?
The brand doesn't use any added fragrance.
Do Clinique Smart have allergy-tested ranges?
Clinique Smart are known to be an allergy tested/hypoallergenic brand with sensitive formulas that are less likely to cause reaction.
I tend to prefer products that are Ophthalmologist approved. Are these?
Relevant products (i.e. those to be used around the eyes) are labelled as ophthalmologist tested.
Do Clinique Smart have their products approved or tested by Dermatologists?
Yes, these products have been reviewed and tested by a skin care practitioner (dermatologist).
Am I going to find parabens in their ingredient list?
Parabens are used in a few of their product formulations (you can use our filters if you want to remove these), but they are a mostly paraben free brand.
Is Clinique Smart a phthalates-free brand?
Only a very few of their products contain phthalates. A majority are phthalates-free.
Are Clinique Smart vegan-friendly or do their products contain ingredients derived from animals or animal by-products?
Not all of Clinique Smart products are vegan-friendly, but some are made without animal-derived ingredients or by-products and are suitable for vegans. Where applicable, this is highlighted on the product page.