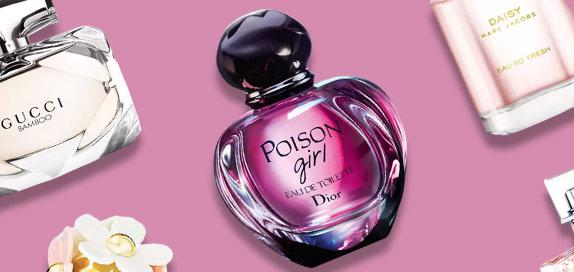 Eau de Toilette
Enhance your outfit and your style with a spritz of eau de toilette from our expansive and mesmerising collection. These fragrances will give you all the freshness of a cologne with the long-lasting hold of a parfum. Whether you prefer floral or fruity notes, we have only the best: Dolce & Gabbana, DIOR, Yves Saint Laurent, DKNY and many more. Read More
506 products found
Women's Eau de Toilette
There are many timeless and iconic fragrances that you can discover right at your fingertips.
Discover your signature scent in our diverse collection bursting with bestsellers. The fashionistas out there know that a stunning outfit or a gorgeous, glossy hairdo isn't complete without the right aroma to complement your unique style. Offering a plethora of enticing notes, from oceanic to oriental, you can find the perfect fragrance to scent your wardrobe.
Whether you're heading for a night out with friends, on a romantic evening at a fancy restaurant or preparing for a work meeting, we have an eau de toilette for every occasion. From favourites like Marc Jacob's playful, delicate and romantic Daisy to the confidence and charisma of Tommy Hilfiger's Tommy Girl, we have a variety of wonderful fragrances that leave a sensual trail of feminine intimacy.
Browse our selection today and discover a whole range of cosmetic goodies, including skin care gifts, scented candles and makeup sets. All make the perfect treat for yourself or a loved one.