15 of the Best Vanilla Perfumes for Women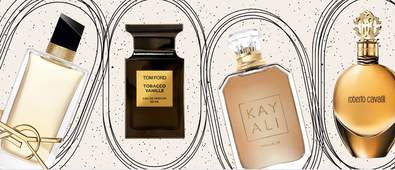 If you're one of those folks who spend the majority of their free time scrolling #PerfumeTok (we're guilty as charged), you'll know all too well that vanilla perfumes are ruling the roost right now. But for us, vanilla perfumes have always been 'that girl'.
Let's talk about vanilla for a sec – she can do it all. No matter what the vibe, occasion or outfit, the gourmand fragrance note comes out on top. Alone, vanilla adds a sweetness to skin that makes you feel warm and cosy – perfect for the upcoming autumn and winter seasons – but it also plays well with other fragrance notes, like fruits, florals, and woods, making it a scent we can rock all year round.
Finding your go-to vanilla perfume can be one hell of a pursuit, though, especially when TikTok inundates you with a gazillion recommendations. Fear not though! We've happily taken one for the team and put in the legwork to compile a list of the absolute best vanilla perfumes for women. Our picks are like the crème de la crème of vanilla fragrances, so whether you're just dipping your toes into the world of vanilla or on the hunt for a new signature scent, rest assured, you're choosing the finest.
Best classic vanilla perfume

Best vanilla perfume for summer
Here's more of The Best Summer Perfumes to Try This Year.

Best vanilla perfume for winter
Check out more of the Top Winter Perfumes For Women, here.

Best floral vanilla perfume
Best vanilla fragrances for women and men

Best fresh vanilla perfume

Best warm vanilla perfume

The vanilla perfume that ticks all the boxes

Best luxurious vanilla perfume

Best cheap vanilla perfume

Best 'old money' vanilla perfume

Best sweet vanilla perfume


Best fruity vanilla perfume

Best sexy vanilla perfume


Best vanilla perfume of all time
And that concludes our round-up of the best vanilla perfumes for women (phew!). Add one (or two, or three or four) of these vanilla perfumes into your collection, and we guarantee you'll be showered with compliments. And if you're looking to elevate your fragrance wardrobe even further, be sure to check out The Ultimate Guide to Finding Your Signature Scent.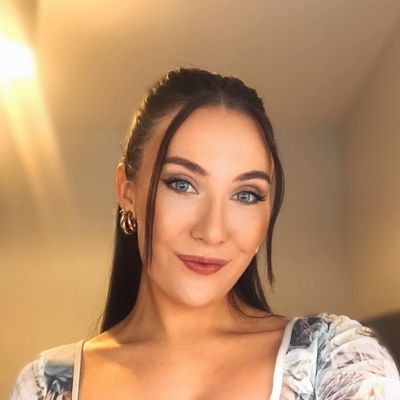 As the Senior Content Editor for Cosmetify, Carly is the go-to for all the latest (and greatest) beauty tips, tricks and trends. With over six years of experience in the industry, she knows all the ins-and-outs when it comes to health, beauty and wellbeing.