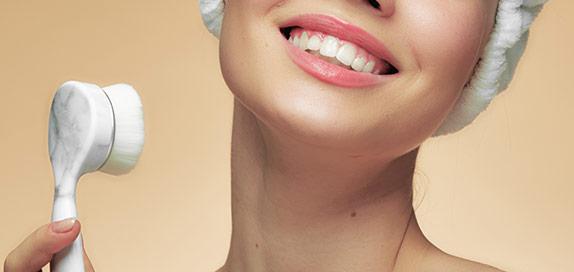 Skincare Tools and Accessories
It's important not to overlook skin care tools and accessories when maintaining a healthy complexion, which is why we have gathered them all in one place for you to have a browse. Read More
228 products found
Skincare Tools
Complement your selection of moisturisers, face masks and skin exfoliators with premium tools and accessories that transform your daily routine from a tiresome chore to an effortless ritual.
Our blackhead removal sets provide a fantastic means of pruning those unsightly blemishes, while silk pillowcases are designed to preserve your face from ageing, sleep creases and bed head. Eye pillows act as a natural compress to promote circulation and relief. Facial toning devices, meanwhile, tone the skin and slow the process of ageing through the use of microcurrents. In short, it can be surprising to discover the benefits of a few well-chosen tools.
Luxurious yet reasonably priced, our exceptional collection allows you to seamlessly nourish and enrich your skin without exerting time, money or stress. The perfect skin care tools are the difference between a hectic and smooth skin care routine, so make sure you find the one that's right for you.
Shop our collection that includes Brushworks, Hydréa London, Iluminage and NuFACE today for the finest products.
Face Rollers
Browse our collection of face rollers and discover the amazing benefits, today. These handy tools are perfect for recreating at-home facials and for rejuvenating tired, dull skin. Think glowing, healthy-looking skin in an instant.
Facial Brushes
Elevate your skincare routine with a tool like no other. Add one of our facial brushes into your AM and PM ritual to unlock unbeatable results. Achieving that flawless complexion is just a brush stroke away.
Gua Sha
The gua sha is a non-invasive skincare tool that helps to sculpt, contour and define your favourite facial features. Typically made from precious stones, such as jade or rose quartz, it's an affordable facial treatment that can be used at home.
Skin Care Devices
Skincare devices allow you to bring a slice of the clinic into your own home. Featuring everything from light therapy devices to micro-needle derma-rollers and facial steamers, it's a new wave of technology that can elevate your skincare routine.