The Best Face Exfoliators for Every Skin Type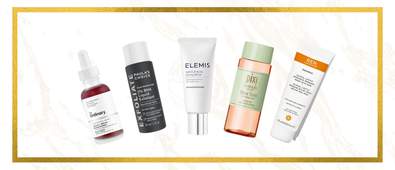 Gone are the days of rubbing our faces raw with a harsh microbead scrub. The beauty world has since moved forward in leaps and bounds when it comes to exfoliating face scrubs, and quite frankly, our complexions have never been happier.
Our once limited options, that consisted mostly of harsh nut shell-based scrubs, have had a jazzy new makeover and now include a range of chemical exfoliants, enzymatic exfoliants, exfoliating face washes and face exfoliator brushes.
So much to choose from, so little time! With that in mind, we set out to discover the best face exfoliator for all skin types to take the hard work out of your search. We've split this guide into different subsections where you can discover the best exfoliating formulations that meet your personal needs, and don't miss out on all our exfoliation advice at the end.
It's time to kick dull, dry skin to the curb – for good!
Best for normal skin:
Best for dry skin:
Best for oily skin:
Best for sensitive skin:
Best for mature skin:
Best for men:
Best for dull, textured skin:
Best enzymatic exfoliator:
Best leave-on exfoliant:
Best face exfoliating tool:
Best exfoliating pads:
Face Scrub and Exfoliants FAQs
How do you use a face scrub vs a chemical exfoliant?
These are our general directions, but always check the directions on your product!
Face scrub:
Face scrubs offer mechanical exfoliation, which is a great way to remove impurities, while smoothing your skin in the process. Depending on your needs, you can find facial scrubs that can either boost brightness or even diminish dry patches. Wave goodbye to dull skin and hello to radiance!
Start with a makeup-free, cleansed face. Then choose which scrub you prefer depending on your skin type and needs. Take a small amount and smooth across dry skin, avoiding the delicate eye area. With clean fingertips gently massage the scrub across your skin and concentrate on the areas that need some extra attention – like the nose and forehead. Then it's time to rinse with lukewarm water and a face cloth. Pat your face dry and follow with your favourite serums and moisturisers.
Chemical exfoliant:
Chemical exfoliants use acids to slough off dead skin cells and remove other impurities, and as long as you use them as directed and not too often, they are usually less harsh on your skin than physical scrubs, which can be better for your body or on particularly flaky skin.
Start with a makeup-free, cleansed face as with a face scrub. Most products will be in a serum form, which you spread evenly across your face, avoiding the eyes and lips. Depending on the product, you'll either rinse it off with lukewarm water or leave on, before following with a serum and moisturiser like above.
How often should you use a face scrub vs a chemical exfoliant?
Face scrub:
Physical or mechanical exfoliation can be harsh on the skin, especially if you suffer with conditions such as eczema or rosacea. If that's the case, we recommend only using a face scrub once a week or using a chemical exfoliant. For oilier skin types, try two or three times. How often you implement these products into your regular routine depends on how sensitive your skin is and how much you need to control the excess build-up of oils and sebum.
Face scrubs help unclog your pores and smooth out the texture of your skin. However, it's important to be gentle when physically massaging them across your face. You don't want to scrub too hard, otherwise you can end up with redness or irritations.
Chemical exfoliants:
Generally gentler than face scrubs, most chemical exfoliants can be used two to three times a week if your skin can handle it. If you're just introducing a new product into your routine or you have sensitive skin (or the product directs you so), only use it once a week until your skin acclimates.
How do you tell if you're over-exfoliating?
While starting to use a new product can cause initial irritation, if you've been using an exfoliant or scrub for awhile and start to notice redness, irritation, dry patches or sensitivity when washing your face, you're probably overdoing it! Scale way back on your exfoliation and save that skin barrier. You want to get rid of the dead skin, not all the skin.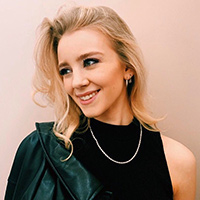 With five years' experience under her belt, Ellie has worked alongside a range of highly regarded makeup artists, giving her a real insight into what consumers should be spending their money on.