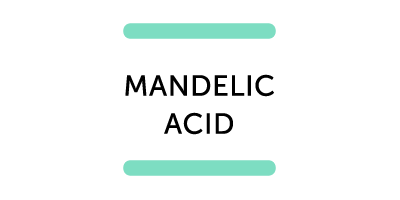 Mandelic Acid for Skin
Looking to refresh your visage? Mandelic acid is the answer you've been looking for.
This key ingredient is a very gentle alpha-hydroxyl acid that works to accelerate cell turnover. The result? A brighter, more vibrant complexion that looks (and feels) silky soft.
Mandelic Acid tends to be much softer than most common exfoliators, so typically "normal" and robust skin types may find this exfoliator too gentle. If that's the case, try opting for a stronger alternative, such as glycolic acid or lactic acid.
See our mandelic acid guide to answer your questions like what is mandelic acid and who should use mandelic acid.
70 products found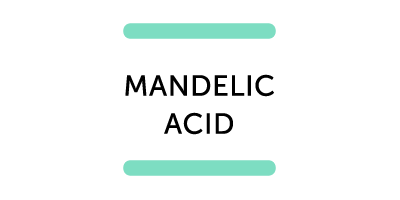 Frequently Asked Questions about Mandelic Acid products
What is mandelic acid?
Mandelic acid originates from bitter almonds and is mainly used in skin care solutions as a very mild exfoliator. This gentle alpha-hydroxyl acid carries a much larger molecular weight than its stronger brother and sister, glycolic and lactic acid, meaning it can penetrate the skin at a much slower rate. This slowed down rate of absorption means that more sensitive skin types can handle the acid's mild exfoliating action.
As with most acid exfoliators, mandelic acid works to speed up cell turnover to reveal a dewier, healthier visage.
Who should use mandelic acid?
People with sensitive skin. Finally, those with temperamental skin types can rejoice in an exfoliating action that doesn't cause irritation. It's also good for men and women with darker skin tones who are genetically prone to pigmentation and melasma.
It's always best to do a test patch before using, but typically, mandelic acid is gentle enough to use on sensitive skin types. With that said, we wouldn't recommend using this acid on any sore patches or eczema, just to be safe.
What are the skincare benefits of mandelic acid?
The skin care benefits of mandelic acid are pretty worthwhile, especially if you're lusting after a glowing complexion.
The primary benefit is that this acid is gentle enough to be used on all skin types. It is an anti-ageing ingredient that everyone can benefit from, especially those that want to lessen the appearance of fine lines and wrinkles. Its ability to accelerate cell turnover helps to remove dead skin, as well as strengthen collagen production for an overall firmness that keeps skin looking bouncy.
Mandelic acid can sometimes also even out discolouration, and its antibacterial properties are ideal for dealing with acne and regulating sebum production.
Can I use mandelic acid every day?
As mandelic acid boasts a gentler structure, it can be used daily. However, if sensitivity or any adverse reactions occur, then it may be best to cur it back to every other day. It is recommended that this key ingredient is used in the evening, after cleansing but before moisturising.
Does mandelic acid lighten skin?
In terms of lightening and evening out dark spots, yes. Malesma is a skin condition that can sometimes cause uneven pigmentation on the face (think darker spots that appear randomly over the complexion). In some instances, mandelic acid has been able to reduce melasma by up to 50% in just four weeks, providing a more even skin tone.
Does mandelic acid shrink pores?
In some instances, mandelic acid may be able to shrink pores but it's not always a guarantee. Its gentle exfoliating action helps to strip away dirt and grime from pores which in turn could make them smaller in appearance, but this isn't a definite.
Is mandelic acid good for acne scars?
Mandelic acid can be good for darker acne scars. As previously mentioned, mandelic acid can minimise the severity of dark spots and pigmentation, so the same logic can be applied to red acne scars. This key ingredient also carries antibacterial properties that can help to contain current acne breakouts and can even be used on cystic acne.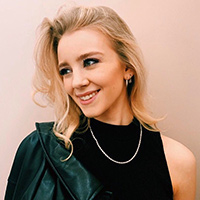 Written by Ellie Child, Beauty Editor