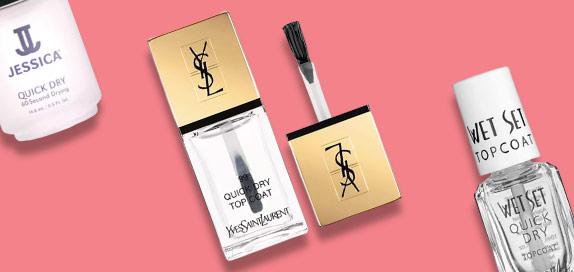 Quick Dry Nail Polish
A killer set of nails is the key to completing a stunning outfit, so whether you need something respectable for work or more daring for date night, we have the perfect colours to complement your look. Choose from the likes of OPI, Essie or Barry M and in a matter of minutes, you'll have a perfect manicure that is dry to the touch – result!
21 products found
Quick Drying Nail Varnish
Explore our array of quick-dry nail polish and forget there was ever a time you had to wait for nails to dry. In this day and age, nobody has time to wait for freshly painted nails to dry, especially if you're one of those girls whose always running late in the morning rush. The cold water and hairdryer hacks just don't cut it anymore and we need a revelation. Luckily, the wait is over.
We have an array of quick-drying products that are bound to make your life a whole lot easier. Our speedy top coats, nail drops and dry sprays ensure that smudges are no more, all while keeping your nails healthy and nourished. Get gorgeous nails in just a few moments and save yourself some precious minutes in the morning routine.
Quick Dry Nail Polish Features