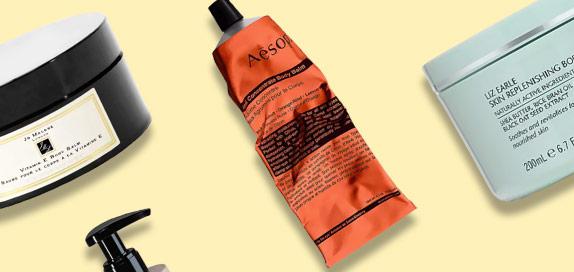 Body Balm
Satisfy dry skin with our super selection of beautifying body balms from holy grail brands such as Embryolisse, REN and Weleda, and luxury brands like Decléor and La Mer. Give dry, dull and sensitive skin the nutrients it needs to produce a fresh, smooth and hydrated complexion with a radiant shine. Read More
66 products found
Body Balm
We're all used to moisturising our face with day creams and serums, but moisturising your body is the one of the most important steps in your body care regime. It's also a step that many of us often forget about, either because we just don't have the time or would rather not feel that cold morning breeze. But moisturising once a week or not at all isn't going to give you that sought after healthy glow, is it? We know it can be a pain, but adding a luscious body balm to your daily routine makes a tangible difference to your skin. You soon feel healthy, happy and full of energy after basking in your renewed complexion.
Browse our luxurious range to find a body balm that's made for your skin. We cater to every skin type and tone, offering tailored products made with the finest ingredients.
Once you experience nourished skin, you'll never skip a lotion day again.