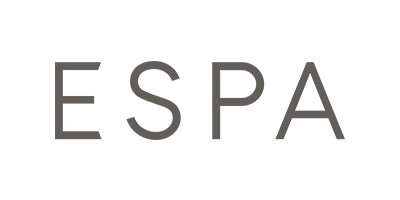 ESPA
ESPA is one of the world's leading skincare brands that strives to care for you in every way possible.
Inspired by holistic philosophies and the belief that we can all achieve natural beauty and inner calm, this brand well and truly cares for your wellbeing. They work closely with biochemists, skin experts and aromatherapists in order to combine the power of science with natural ingredients and bring you the best.
As treatments are expertly crafted work to provide a spa-like experience, they lace skin with all that it needs for long-term health and beauty. And, of course, only the highest quality and purest ingredients are handpicked and used at optimum levels to ensure that you really reap the benefits. After all, ESPA's main goal is to make you look and feel your best.
Perfect for when you're on the go, it comes as no surprise that this brand is loved by all across the globe.
So, sit back, relax and let your mind and body unwind into a truly sensory experience.
You've viewed 32 of 113 products