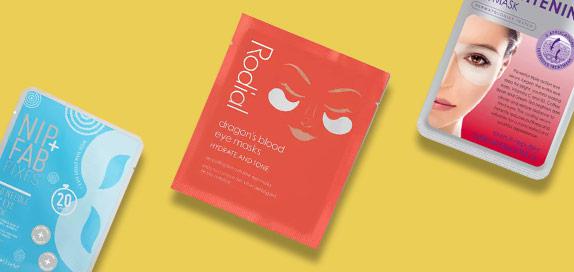 Eye Masks and Under-Eye Patches
Make sure you start every day bright eyed and bushy tailed with our collection of eye masks and patches. Our range is headed by some of the best beauty brands in the business, such as Rodial, Glow Recipe, MZ Skin, Florence by Mills and ELEMIS. With advanced technology and high-performing ingredients packed into every product, you can rest assured that your peepers are in good hands. Read More
47 products found
Under Eye Masks
Whether you want to brighten dark circles, minimise the appearance of fine lines and wrinkles or reduce puffiness in the morning, our selection of under-eye products allow you to put your freshest face forward, even on the days you're feeling most fatigued.
Take your pick from the likes of gel pads and eye sheet masks, or turn your skin care routine up a notch with luxurious spa masks and sleeping formulas. You can even experiment with eye products that are infused with unique, ground-breaking components, like 24-carat gold and dragon's blood.
No matter what your skin type or concern, eye masks make the ideal last step in any routine, and can even double up as the perfect pamper treat with your besties.
Shop our range today, and discover eye masks and patches that will undoubtedly have your peepers popping. Don't forget to explore our range of eye creams, as well as our selection of skin tools & accessories for professional gadgets that improve the appearance of the eye area.
Eye Masks and Under-Eye Patches Features