PIXI
Discover the PIXI line up of day creams, face oils & serums, eyeshadow palettes plus lots more. Make sure you sign up with us so that you are first to know about the brand's deals and promotions.
Best Selling PIXI Products
PIXI Glow Tonic Collection
The PIXI Glow range is expanding! What started with the award-winning toner has now grown to a collection of essential skin care items. At every step of the way you can find a Glow Tonic product that helps brighten, tone and refine the appearance of your skin.
Test out the line of products, including serum, exfoliating pads and cleanser, and reap the benefits for yourself. Each item contains skin-enhancing components with vitamins and nutrients to deeply nourish and feed the skin. Think extra glowy and extra hydrated!
One of the most popular items of the entire PIXI range is the iconic Glow Tonic. This original toner has sparked a whole host of products from the brand and has garnered praise from every beauty lover, editor and influencer alike.
The tonic is a must in any skin care collection. It helps sweep away any dead skin cells to reveal glowing, radiant results. To do so, it utilises 5% glycolic acid, which gently removes impurities, dirt and excess oil from your pores. This in turn helps stimulates cell renewal for a youthful-looking complexion, with brighter, healthier and balanced results.
Better still, the Glow Tonic contains aloe vera to soothe and smooth, as well as red ginseng to reenergise your complexion. This ensures your skin feels nourished and moisturised, with none of the typical tightness or dry feeling after exfoliating. Suitable for all skin types, PIXI recommend using this toner in either the morning or evening and applying to a clean, makeup-free face.
£10.00
This glow-to serum is a great option for dull, tired complexions. As part of the PIXI Glow Tonic range, the Glow Tonic Serum utilises similar ingredients to help create that lit-from-within look.
Use this serum both morning and night to brighten, balance and rejuvenate your complexion. The super lightweight formula feels comfortable massaged into the skin and is suitable for all skin types. It reduces the appearance of enlarged pores, darks spots and hyperpigmentation. Not to mention, keeps your skin hydrated and soft to the touch. You only need a few small drops to make a big, powerful impact.
The glycolic acid helps purify the skin, while ginseng energises your complexion and improves circulation and cell renewal. Then trusty aloe vera extract gets to work by providing a soothing burst of moisture. This winning combo of ingredients ensures your complexion is nourished and refined after every use.
£26.00
Want a glow enhancing on-the-go skin care product? Look no further than the PIXI Glow Tonic To-Go Pads.
These pre-soaked pads are a must in your collection. Saturated with the iconic and original Glow Tonic formula, these facial pads help revive, rejuvenate and refresh your complexion in an instant. The gentle formulation helps exfoliate the skin, buffing away any dead skills and encouraging cell renewal. This removes any impurities, unclogs your pores and diminishes the appearance of any dark spots.
Enriched with exfoliating glycolic acid, hydrating aloe vera and energising ginseng, as well as brightening fructose and sucrose, these pads are a great all-round product. They are also alcohol-free and hypoallergenic, which means they are suitable for even the most sensitive skin.
With 60 pads in the pot, you can keep your skin looking clear, smooth and bright even when you're travelling or need a quick fix.
£20.00
PIXI Rose Infused Skintreats
Next in line is the pretty in pink PIXI Rose Infused Skintreats collection. These fan-favourite products contain, you guessed it, rose. This main ingredient is known for its anti-inflammatory properties, which make it a great option for beauty lovers with skin conditions like eczema or acne. Rose is often aimed at dry to sensitive skin types and the PIXI collection definitely offers some hydrating solutions.
From cleansers to tonics, this range contains everything you need to create an effective and extensive daily routine. No matter you skin type, discover you favourite rose infused 'skintreats' today.
Start off the rose infused skin care routine with the PIXI Rose Cream Cleanser. This product has gained a cult-status among the beauty community thanks to its gentle yet effective cleaning ability.
Whether you want a fresh start in the morning, or you've had a long day at work, this creamy cleanser is a great, comforting option. With this in hand, there's no need to worry about stripping your skin. Instead, this gentle solution washes away the stubborn makeup and pesky impurities, all while soothing your skin in the process. Use morning and night to ensure your complexion feels nourished and hydrated.
The cleanser is suitable for all skin types, but particularly for beauty lovers who suffer with dry or extra sensitive skin. It's also rich in minerals and soothing ingredients, such as rose flower oil, chamomile and avocado oil, which help condition, replenish and restore your skin to its best state.
£18.00
Known for their cult-favourite toners, PIXI have done it again with their much-loved Rose Tonic. Use this after the corresponding Rose Cream Cleanser for fabulous results.
This soothing skin care product helps tone, balance and smooth the face, as well as gently removing any impurities, oils and dirt. Enriched with a rose hydrosol base, the toner is perfect for irritated complexions. It helps calm the skin by soothing any blemishes, minimising redness and neutralising your skin's natural pH levels.
The toner also contains a range of skin nourishing ingredients, such as rose flower extract, elderflower and chamomile. Each element works together to create a winning formula, which softens, soothes and brightens the skin. Your complexion will feel replenished, refreshed and raring to go.
Better still, the Rose Tonic is cruelty-free, paraben-free and alcohol-free. It's also suitable for all skin types and can be used in both the morning and evening on a clean, cleansed base.
£10.00
Enhance your natural complexion with a little helping hand from the Rose Oil Blend. This PIXI formulation is the perfect antidote to dry, dull and lifeless skin.
Whether you're in need of big dose of hydration or searching for the secret to an inner glow, this facial oil is your new go-to. It has a botanical blend of ingredients, which help revitalise and rejuvenate your tired skin. It improves vitality, radiance and elasticity, helping you achieve youthful-looking results.
Enriched with a cocktail of oils, including rosehip, jojoba, rose geranium, sweet almond and pomegranate seed, it's a must in your bathroom cabinet. The oils help tone and balance the skin, all while containing potent antioxidants which nurture your delicate complexion. Your face feels immediately comforted and moisturised.
Simply add a few drops to your palms and gently smooth over your complexion. For an extra glowy finish, why not add a drop to your favourite moisturiser?
£26.00
PIXI Clarity Collection
Searching for a skin care solution that you can rely on? Look no further than the PIXI Clarity Collection which includes a cleanser, lotion, toner and more.
This range is infused with skin-perfecting ingredients, including salicylic acid, aloe vera and probiotics, as well as glycolic and lactic acids. Each product works hard to clarify, balance and purify your complexion for healthy-looking results. The aim is to minimise the appearance of pores and banish away any blemishes. The collection is suitable for all skin types but is perfect for beauty lovers with oily or acne prone complexions.
Get your mitts on the much-loved Clarity Concentrate from the experts at PIXI. Part of the Clarity range, this water-based serum is great for acne or blemish-prone skin types.
Whether you want to minimise the appearance of enlarged pores or create a more even complexion, this serum is perfect for the job. Not only does it work to diminish the appearance of pimples and blemishes, but it also exfoliates the skin to improve overall clarity. This smooths the skin, while also balancing and revitalising your complexion all in one go.
Enriched with a trio acids, including salicylic, glycolic and lactic, this serum provides chemical exfoliation to purify the skin. It also contains a blend of balancing probiotics and soothing aloe vera.
£26.00
Yet another toner to add your growing wish list of PIXI products. The Clarity Tonic is a great option for blemish-prone skin as it helps clear away any impurities using a mixture of exfoliating AHAs, probiotics and antioxidant-rich components.
This toner is a must-have for anyone trying to achieve healthier-looing, clearer and balanced skin. With a simple swipe across your face, the toner provides a smooth finish, banishing away blemishes, minimising the appearance of pores and refining any texture.
Enriched with soothing ingredients and free from parabens and alcohol, the tonic is suitable for all skin types.
£7.50

£10.00
Struggle to find a great moisturiser for your oily skin? No problem, PIXI have the answer. Their Clarity Lotion is an oil-free formula, which helps balance and smooth the skin.
This lightweight option feels comfortable on the face, helping refresh and soothe your precious complexion. Enriched with ceramides, this lotion is a great way to boost hydration, while kaolin helps absorb any excess oils to prep and prime the skin for makeup application.
It also contains aloe to soothe irritations and a winning combo of salicylic and glycolic acid, which gently exfoliates the skin. This ultimately minimises the appearance of unwanted texture and diminishes enlarged pores.
£24.00

£26.00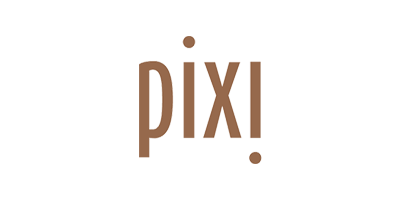 Already having over 20 years of experience as a makeup artist and product developer, Founder Petra Strand launched best-selling brand PIXI in 1999.
Being a mum of four, Petra understands the struggles of taking care of your children, yourself, running a business, and, ultimately, staying sane. With the modern, busy woman in mind, PIXI has been designed to multitask, flaw-fix and enhance your skin for when you simply don't have time for a head-to-toe regime.
It didn't take long for the brand to reach cult status with thanks to its natural ingredients, botanical extracts and promise to awaken and radiate your complexion. Every product offers exceptionally couture results but come at a price that's kind to your purse. From cleansers and tonics to masks and mascaras, the beautifying collection has been designed for an optimum outcome and boasts everything you need for a healthy and radiant glow – no matter how busy you are.
Why We Like PIXI
"Why do we love PIXI? Because it's patently obvious when a brand arises from years of expertise and dedication to craft, which is precisely the case here. Founder Petra Sand, a makeup artist and product developer of more than 20 year's standing, channelled all her creative spirit into PIXI and you know what? You can tell."
Alex Bryson, Editor
Where can you get PIXI products in the UK?
You can get PIXI products from a number of leading and well-known online retailers in the UK, including HQHair, Look Fantastic and Cult Beauty. You can also get these products from Harvey Nichols, Asos and more.
With Cosmetify you can save money on day creams, face oils & serums, eyeshadow palettes plus lots more, as we compare the prices across different retailers on the web. If you're looking for the cheapest place to buy PIXI products, then you've come to the right place.
And if your go-to products are out of stock, just set up an alert and we'll let you know the minute it's back.
Frequently Asked Questions about PIXI
Are PIXI formulas and products cruelty-free?
PIXI is a cruelty-free brand. To our knowledge it does not test on animals, nor does it ask others to do so on its behalf.
Do any of these products contain alcohol?
Many of PIXI products are alcohol-free. Use our site filters to find them quickly and easily.
Are the products free of added fragrance?
Some are not fragrance free. Please either use our filters above or check the product ingredients.
My skin is quite sensitive, are PIXI hypoallergenic?
Not all of the PIXI range is marked as hypoallergenic or allergy tested in our database, however if this is your preference please select 'hypoallergenic' from our site filters to narrow your search.
Lots of noise about parabens these days, is this a paraben-free brand?
Parabens haven't had a great press in recent times, and like a lot of brands, PIXI have a selection of products that are paraben-free.
I prefer to use vegan-friendly brands. Do PIXI products fit this criteria?
The majority of PIXI products on our platform are not suitable for those following a vegan routine. However, PIXI does have some products that are formulated without animal-derived ingredients or by-products, which you can see by selecting the appropriate filters.