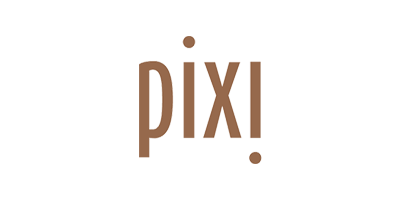 PIXI
With already having over 20 years of experience as a makeup artist and product developer, Founder Petra Strand launched best-selling brand PIXI in 1999.
Being a mum of four, Petra understands the struggles of taking care of your children, yourself, running a business, and, ultimately, staying sane. With the modern, busy woman in mind, PIXI has been designed to multitask, flaw-fix and enhance your skin for when you simply don't have time for a head-to-toe regime.
It didn't take long for the brand to reach cult status with thanks to its natural ingredients, botanical extracts and promise to awaken and radiate your complexion. Every product offers exceptionally couture results but come at a price that's kind to your purse. From cleansers and tonics to masks and mascaras, the beautifying collection has been designed for an optimum outcome and boasts everything you need for a healthy and radiant glow – no matter how busy you are.