The Best Aloe Vera Skincare Products for Healthy, Soothed Skin
You might've caught too much sun on your summer holidays, or have naturally dry, sensitive skin. Or maybe it's breakouts you're dealing with, but a lot of astringent formulas are too harsh for your already damaged skin. Maybe you just want comfortable, hydrated skin but don't know the best ingredients to look for.
Well, the answer might be as simple as a common house plant.
What is Aloe Vera?
Not just for looking fab in your kitchen window, the clear, slimy substance inside the leaves of the aloe vera plant is the magical ingredient that will calm your irritated, dry or sunburnt skin.
So magical, in fact, that Ancient Egyptians even called this spiky succulent the 'immortal plant' and 'blood of the gods'. We won't go that far, but this natural ingredient is definitely something special, with a wide range of benefits and a gentle nature that makes it work well with all sorts of other actives to target your specific skincare needs.
Let's look at what this immortal goo can do for your skin!
Aloe Vera Benefits
Rich in vitamins (A, C, D and E), minerals (like zinc, magnesium and potassium), fatty acids and amino acids, aloe vera has a plethora of uses.
It helps soothe and heal everything from blisters and sores to psoriasis and nappy rashes with its moisturising effect and high water content, and its cell regeneration properties make it great for healing cuts, burns, sunburn and more. And if you thought that was all, you were sorely mistaken—aloe vera is also antimicrobial and anti-inflammatory, combatting redness, irritation and blemish-causing bacteria.
(You can even take it as a supplement, but we'll be sticking to the topical uses! For more on aloe vera, check out our ingredient guide here.)
What's the Best Aloe Vera Product For My Skin?
Since aloe vera is so gentle and nourishing, it's the perfect ingredient to include in cleansers, acne treatments, moisturisers, SPFs and more.
You can definitely use 100% pure aloe vera gel, especially after sun exposure, or even use it straight from the plant if you have one, but we've also rounded up the best aloe vera gel products based on your skin concern.
BEST ALOE VERA SUN PROTECTION AND TANNING PRODUCTS
Aloe vera is a vital component in many sun care products, thanks to the healing and anti-inflammatory properties we mentioned earlier. You'll often see it as an after sun product to soothe redness, dryness and sunburn, but it's also great for hydration and preventive care in sun creams and self tanners.
BEST ALOE VERA PRODUCTS FOR DRY AND IRRITATED SKIN
Those of us with skin sensitivity know all about dealing with tight, dry and red skin, and we have definitely been burned in the past by cleansers and toners that were far too stripping. Thankfully, those days are mostly behind us, with nourishing ingredients like aloe vera included not only in moisturisers, but also in cleansers and toners to ensure they do their work without irritating the skin.
BEST ALOE VERA PRODUCTS FOR ACNE
While we tend to think of aloe as a product for dry or sunburnt skin, its soothing properties are just as great for blemishes, which cause a lot of redness and irritation in the skin. Plus, as we mentioned early, this plant's antimicrobial properties are superb at killing breakout-causing bacteria. And even though your blemish-prone skin might be oily, you don't want to strip it and cause it to produce even more oil, so a hydrating ingredient like aloe vera is perfect for all manner of cleansers, toners and moisturisers for your skin type!
BEST EXFOLIATING ALOE VERA PRODUCTS FOR GLOWING SKIN
Similar to the idea behind including aloe vera in anti-acne products with exfoliating salicylic acid, it's a wonderful ingredient in other exfoliants designed to give you your most glowing skin yet. Check out these formulas for a healthy, radiant complexion that's totally comfortable.
BEST ALOE VERA PRODUCTS FOR ALL SKIN TYPES
You don't need to have a specific skin concern to be able to reap the benefits of aloe vera. Its hydrating and antioxidant properties are great for all skin types, as everyone's skin becomes dryer over time and less able to defend itself against free radicals (which antioxidants are great for; read more about this in our blog on Antioxidants and What They Do For Your Skin).
If you came to this blog because you had a little too much sun on that holiday, then you'll love the other recommendations in our Best After Sun Products article. And if you'd like to give your skin even more, concentrated nourishment, check out our Top Budget Serums for a powerful shot of skin-loving ingredients that won't break the bank.
Related Categories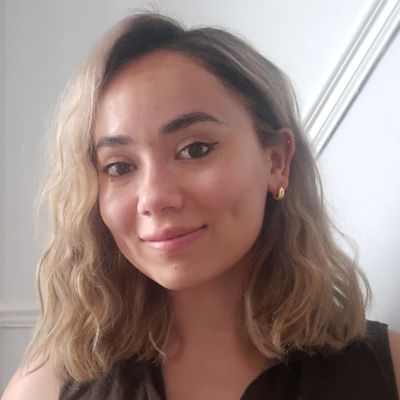 Gabriella is a junior content writer with a background in creative writing, content marketing and journalism. She's passionate about all things makeup and skincare, but especially vegan and cruelty-free beauty that is effective and inexpensive.