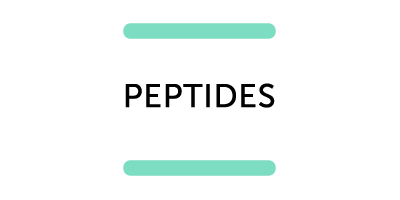 Peptides for Skin
If you've done your research on anti-ageing skin care, you'll know that peptides pop up a lot. This all-important, skin-enhancing ingredient helps to revitalise the complexion, making it stronger and more resilient to external factors that typically age the skin.
Now for the science behind it. Peptides are basically short chains of amino acids that assist with the maintenance of proteins such as collagen, keratin and elastin. This key ingredient helps to strengthen and firm up the skin for youthful-looking results. Other anti-ageing must-haves include retinol and ceramides.
See our peptides guide to answer your questions like what are peptides and who should use peptides.
531 products found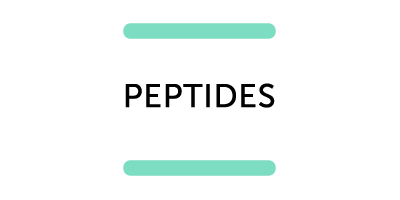 Frequently Asked Questions about Peptides products
What are peptides?
Peptides are an anti-ageing skin care ingredient that help to strengthen the skin's foundations, delivering an overall firmer-looking finish. They take the form of short chains of amino acids which are the key building blocks of proteins (the main ones being collagen, elastin and keratin). Peptides can be easier for the body to absorb than proteins as they boast a smaller form and tend to be broken down, meaning they can penetrate the skin and enter the bloodstream at a much quicker rate. This is why peptides tend to feature within our favourite skin care products such as moisturisers, serums and masks! To summarise, peptides help to build up proteins like collagen and elastin to ensure that the skin looks and feels firmer, and therefore, younger.
Who should use peptides?
Anyone can benefit from peptides, but those looking to target the likes of fine lines and loss of elasticity within the skin will benefit most from this key ingredient. Their firming and collagen-boosting properties are ideal for people that want to maintain a bouncy and vibrant visage, so older audiences will be most interested in using peptides.
What are the benefits of peptides in skincare?
The main benefits of peptides within skin care are to do with keeping the skin looking young.
Peptides improve the skin's barrier, making it stronger and more able to fight off the damaging effects of cigarette smoke, pollution, UV rays and blue light – all of which contribute to the skin ageing prematurely.
Another benefit includes an increase in collagen and elastin. Peptides can stimulate your skin to make collagen, which means fine lines and wrinkles appear reduced for an all-over, plumped-out complexion. Additionally, this key ingredient can also minimise breakouts as some peptides can be antimicrobial, which allows them to kill off bad bacteria.
What are collagen peptides?
Collagen peptides are small proteins from animal products that are often used in skin supplements. These supplements focus their attention on strengthening ageing skin, helping to improve the skin's hydration and elasticity levels.
What should you not mix peptides with?
AHAs. Mixing peptides with AHAs (alpha hydroxy acids) such as glycolic acid and lactic acid can actually result in the peptides working less efficiently. Over-exfoliating the skin can cause damage to the skin's barriers, which is what the peptides focus on building up.
Safe ingredients to mix with peptides include vitamin C or niacinamide.
Do peptides help reduce wrinkles?
In some instances, yes. Peptides can help your skin out with the production of collagen: a key property that helps to plump out the appearance of fine lines and wrinkles. Taking collagen peptides as a supplement might also lessen the look of wrinkles, but there probably wouldn't be a drastic change in appearance.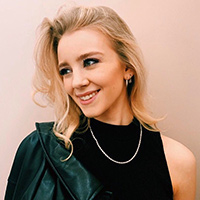 Written by Ellie Child, Beauty Editor