Keratin Benefits & Uses in Hair Products
If you've ever tried to fix split ends or frizzy, frazzled strands, then you've no doubt reached for a keratin treatment. Keratin is a long-standing hero ingredient within the beauty industry, often used by qualified hair stylists and found in pro-grade formulas, but what does it do, exactly?
See our keratin guide to answer your questions like what is keratin and what are the hair benefits of keratin.
331 products found

Frequently Asked Questions about Keratin products
What is keratin?
Keratin is a form of protein that contributes to the formation of your hair and nails. As well as being naturally produced by your body, keratin can also be derived from the feathers, horns and wool of different animals. Beauty supplements and products often utilise keratin as it is known to help strengthen hair and make it look healthier.
What are the hair benefits of keratin?
Keratin is a hero ingredient that offers multiple hair benefits.
As well as strengthening strands that have been compromised by chemical and mechanical damage, keratin makes hair more manageable, encourages hair growth and reduces hair porosity (which means blow-drying time can be significantly cut down – result!). It also temporarily bonds hair back together in order to reduce the look of split ends, all whilst smoothing strands, minimising frizz and imparting a healthy-looking shine.
Who should use keratin?
Our natural keratin count depletes every day as we are exposed to daily stressors such as chemical treatments, hair dyes, UVA/UVB rays and more. Therefore, keratin treatments and products are not limited to a certain hair type and can be used by all. That being said, keratin is especially good for those with dry, damaged and frizzy hair and can also help thick and curly hair become straighter and more manageable.
As keratin is made with animal by-products, vegetarians and vegans may not want to use keratin-enhanced products. Pregnant women should also avoid salon-grade keratin treatments due to the chemicals.
How do you use keratin?
Keratin products are pretty straightforward to use and can be added to a healthy hair regimen.
At-home keratin treatments arrive in formulas such as shampoo, conditioner and styling products and can be used on a daily basis. Keratin supplements can also be taken regularly. In-salon keratin treatments, also known as a Brazilian blowout or a Brazilian keratin treatment, are a little more intense and so should be scheduled with a professional no more than three times a year to avoid causing damage.
What other ingredients can I use alongside keratin?
As keratin is a naturally occurring protein, it works well with many ingredients. Argan oil is a great pairing as it helps add moisture to damaged hair and maximise the smoothing benefits of keratin.
If you have a salon keratin treatment in your hair, it is advised that you stay away from sodium chloride, parabens and SLS-infused products to maintain the integrity of the treatment.
Are there any side effects of keratin?
Overall, keratin treatments are relatively safe to use. At-home keratin treatments are the safest option as they do not contain the chemicals and fumes associated with in-salon techniques.
Like most beauty treatments, keratin salon treatments are made with several other added ingredients, so you should take note of the possible side effects. Formaldehyde is a chemical often used in keratin treatments (but not all) and may contribute to cancer growth, eye irritation, headaches, dizziness, sore throat, coughing, wheezing, nausea, chest pain, vomiting, rash.
If you're concerned about the risk of formaldehyde exposure, there are other ways to achieve similar results to those you'd get from a keratin treatment, such as with natural moisturisers like olive oil, argan oil, coconut oil, shea butter and sunflower oil.
Can keratin damage hair?
Salon-grade keratin treatments shouldn't be done more than three times a year as they can cause locks to become dry and fragile, reversing the benefits. Those with fine hair or already processed hair should be especially careful, as delicate strands are less able to withstand the treatment. At-home keratin-enhanced hair products are much gentler on hair and can be used daily for temporary results.
How long does a keratin treatment last?
If you're booked in for a salon keratin treatment, you can expect the process to take anywhere between one to three hours, with results typically lasting three months if you stick to the aftercare rules!
On-the-shelf keratin products provide immediate but temporary results.
Are biotin and keratin the same?
Whilst both ingredients aid the appearance of hair, skin and nails, biotin is a vitamin and keratin is a protein. Both biotin and keratin benefit the hair and are essential building blocks when it comes to forming healthy locks. Keratin is the preferred option when it comes to targeting the follicle and fortifying hair, whilst biotin prevents the likes of hair thinning and hair loss by stimulating growth.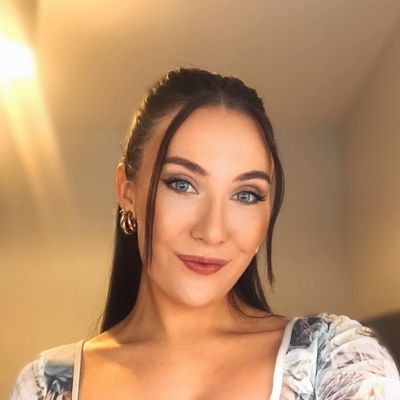 Written by Carly Cochrane, Beauty Editor