Best Eyelash Growth Serums
The Best Eyelash Serums for Growth and Volume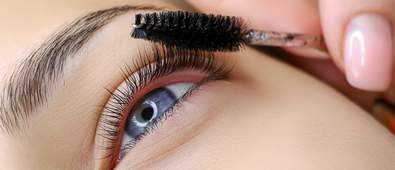 No one has to wear makeup, but enhancing your natural beauty through skincare so that you don't feel the need to wear as much or any makeup is a great way to feel and look your best - and shorten your morning routine, which is always a winner.
Sure, you might have all the serums and face masks a person could dream of to get that glowing complexion even without foundation, but one area you might have forgotten to give some attention to is your lashes!
We naturally lose about four lashes a day, which take three months on average to grow back, and eye makeup, harsh makeup removal and mechanical damage from falsies/extensions and sleep masks can cause extra shedding. Longer, thicker and fuller lashes wake up your whole face, but trying to fake the appearance of them with products can sometimes be the cause of lashes looking sparse or short. Not to mention how frustrating falsie application can be! So what's a girl (or guy) to do?
Enter lash serums.
Eyelash growth serums (which often work for the brows too) promise to strengthen and nourish for long, luscious lashes with consistent use. But do they really work? And which eyelash serums are the best for getting fluttery lashes?
We've put together this guide to answer all your lash serum questions, plus our favourites to fit every budget and get you the lashes you deserve.
Do eyelash serums really work?
While not all products are created equal, choosing a well-reviewed eye serum will give you results over time with consistent use. The serum will support your lashes in their growth phase so that you get longer, darker lashes with less breakage. Think of them as a conditioner and hair gummy, but for the hair on your eyelids!
How do lash serums work?
Depending on the product you choose, the serum's formula will work to stimulate lash growth, repair lashes or nourish them—or all of the above!
What ingredients should I look for in an eyelash serum?
Peptides
Your lashes are made up of about 80% keratin, which is a protein, so most serums will use peptides, which contain protein, to give your lashes the building blocks for growth. Peptides help stimulate growth and increase flexibility to reduce breakage.
Another benefit of this ingredient is that it doesn't usually cause irritation or other side effects.
Biotin
A star ingredient in hair, skin and nail supplements, the B-vitamin biotin is often found in lash serums, strengthening the keratin that makes up your lash hairs.
Castor Oil
You might also see castor oil on a serum ingredient list, as well as starring in DIY brow and lash growing videos across YouTube. While a DIY remedy with regular castor oil might not be the safest as the oil isn't as regulated, within serums this ingredient will definitely moisturise your lashes, which helps them appear thicker and fuller.
Hyaluronic acid
Dry and brittle lashes are more prone to breakage so hyaluronic acid, the famous hydrating ingredient, is perfect for keeping them nourished so they can grow long and shiny.
How do I use an eyelash serum?
It's best to use lash serums at night after you've cleansed your face, but if you are going to use them in the mornings or have a twice-daily product, make sure to wait about five minutes before applying makeup.
Depending on the product's applicator, usually a brush or a spoolie, you'll apply the serum to your upper lash line or to the lashes themselves. Check the instructions to see if it's alright to apply to the bottom lashes, as this can sometimes block tear ducts and cause irritation.
And like with regular skincare, using tons of product isn't going to deliver better results, so apply sparingly.
Are lash serums safe for my eyes?
As long as you follow the instructions for use on your eye serum, it should be safe, but if you discover you have an allergy to something in the serum and experience any itching or redness, just stop using it and consult your GP.
To be extra safe, you can patch test the serum like any other new product.
What is the best eyelash growth serum?
Whether you're on a budget or looking to splash out, here are some of our favourite lash serums.
OUR FAVOURITE HIGH-END EYELASH SERUMS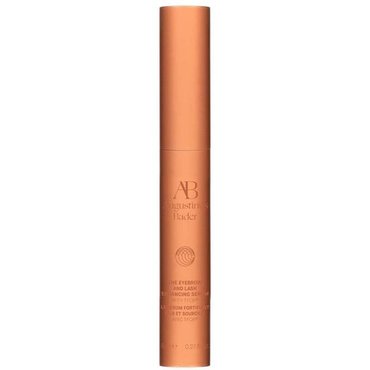 £109.25

£115.00

(5% off)
Perfect for brows as well as lashes, this serum strengthens hair follicles, encouraging them to grow longer and fuller by boosting keratin production. It also locks in moisture and shields your hairs from environmental aggressors that can slow growth. Lightweight and non-sticky, this product wears well on its own or under makeup.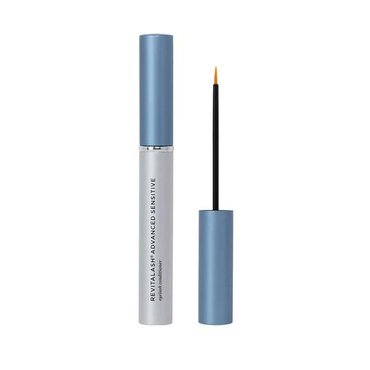 £96.46

£109.00

(12% off)
If you have sensitive eyes, you'll want to reach for this ophthalmologist-developed serum, which gently nourishes lashes with powerful peptides and botanicals. Say goodbye to brittleness and breakage as lashes become hydrated, shiny and long.
BEST MID-RANGE EYELASH SERUMS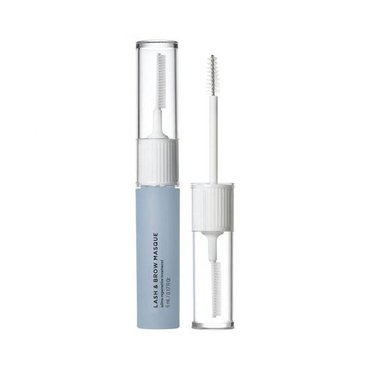 £43.70

£46.00

(5% off)
If you love RevitaLash but find the above serum a bit too pricey, try their masque! This weekly treatment hydrates and strengthens your brow and lash hairs with vitamin E, biotin and a tri-flora complex. The formula is perfect for sensitive eyes too, having been ophthalmologist and dermatologist tested.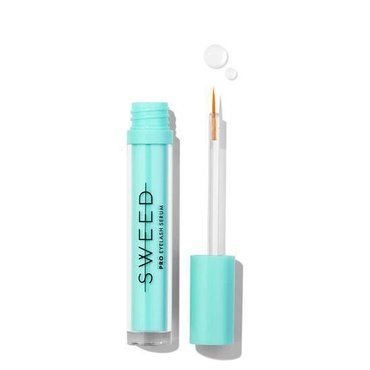 £44.20
This serum uses biotin, panthenol and keratin to give you stronger, healthier lashes. There's also pumpkin seed extract and hyaluronic acid for hydrated, glossy results, plus mysristoyl pentapeptide 17 for ultimate fullness and length.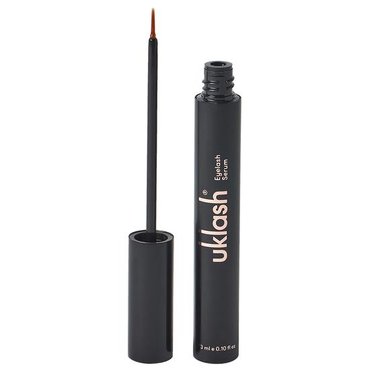 £36.99

£39.17

(6% off)
This serum from UKlash targets brittle, sparse lashes with its rich formula of vitamins, extracts and peptides. It'll nourish and lengthen lashes in just four weeks of consistent use.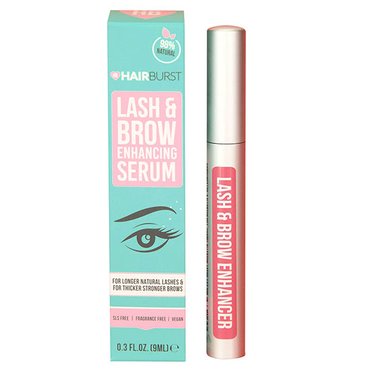 £34.67

£36.50

(6% off)
Love the hair gummies from Hairburst? Then you'll definitely want to pick up their lash and brow serum, which thickens hair, prevents breakage and shedding and encourages collagen production. There's castor oil to make hair glossy, as well as red clover extract and a biomimetic peptide to nourish.
BEST AFFORDABLE EYELASH SERUMS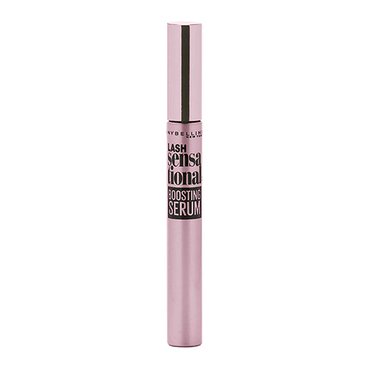 £17.65
For accessibly priced products that have great results, we always turn to Maybelline. Their lash serum doesn't disappoint, reporting 90% overall lash improvement. It strengthens lashes against breakage with arginine and provitamin B5, or panthenol. Get more luscious lashes in just four weeks!
£25.00

£28.00

(11% off)
This lash conditioner will prep your lashes for mascara and protect them from the damaging effects of pollution, makeup, lash curlers and lash treatments. You'll see better definition, shine and volume.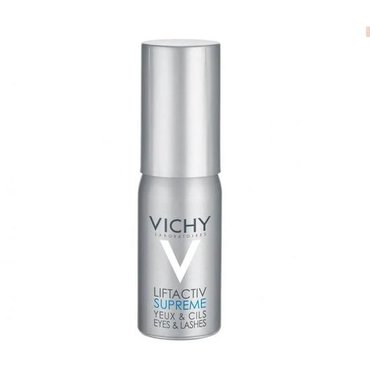 £27.50

£29.95

(9% off)
This innovative serum improves signs of ageing around the eye contour, plus strengthens weakened lashes. Ceramides and light reflectors help your eyes and lashes look radiant and youthful, and the satin-y formula is totally hypoallergenic so irritation is very unlikely.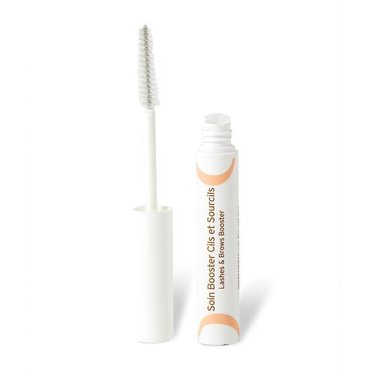 £19.99

£25.00

(21% off)
Stimulating growth for stronger, longer and denser lashes and brows in just a month, this castor-oil enriched serum is safe for those with sensitive eyes or those who wear contacts. Long lashes for all!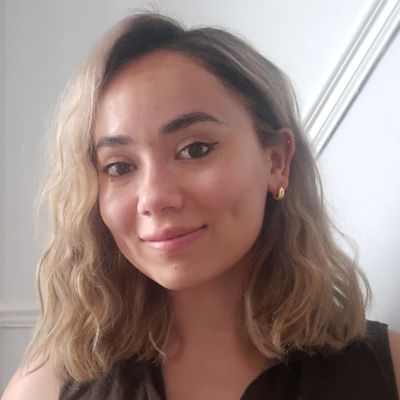 Gabriella is a junior content writer with a background in creative writing, content marketing and journalism. She's passionate about all things makeup and skincare, but especially vegan and cruelty-free beauty that is effective and inexpensive.