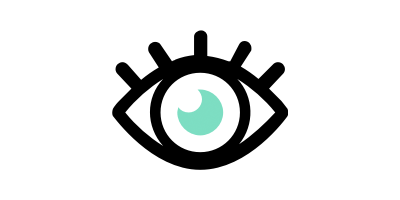 Ophthalmologist Tested Makeup & Skincare
Make sure your eyes are kept safe from irritants and look out for makeup that's ophthalmologist tested. This way, you'll never have to worry about blotchy breakouts around your eye area, especially since it's a sensitive part of your face to begin with. The last thing you want is stinging eyes and running mascara.
Make sure all your beauty products are safe for your skin by looking at our dermatologically tested glossary page, too.
What is Ophthalmologist Tested beauty?
Brands With Ophthalmologist Tested Products
What does ophthalmologist tested mean?
An ophthalmologist is a doctor who specialises in eye health. When a product is ophthalmologist tested, it means it has been tested, cleared and given the OK by a professional eye doctor.
What are the benefits of ophthalmologist tested beauty products?
Ophthalmologist tested products will keep your eyes (the most sensitive part of your face) safe from irritation and damage.
Who should use it ophthalmologist tested beauty products?
If you have sensitive eyes or are a glasses or contact lens wearer then look out for lotions and potions that are ophthalmologist tested. Using these products will keep your eyes from stinging and irritation.
Are there any drawbacks/side effects of using ophthalmologist tested beauty products?
There are no side effects to ensuring your products are ophthalmologist tested, especially if you have weak eyes.
What's the difference between dermatologically tested and ophthalmologist tested?
Dermatology focuses on the skin, whereas ophthalmology focuses on the eyes. If a product is dermatologically tested it means it has been reviewed and approved by a skin specialist.
Does the process of ophthalmology testing involve animals?
When it comes to animal testing, it all depends on the brand. Ophthalmologist tested alone does not mean the product has been tested on animals.
What happens if I don't use ophthalmologist tested beauty products?
Nothing in particular. If you're using eye creams, eyeliners or mascaras – anything that goes around the eye – nine times out of ten, they'll be ophthalmologist tested. But if they're not, it's nothing to worry about so long as you don't get any in your eyes. If you do, rinse thoroughly to avoid any stinging.
Ophthalmologist Tested Features