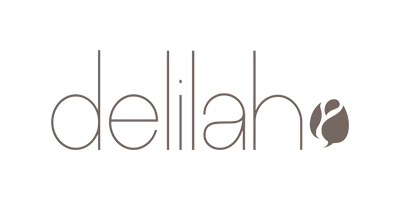 delilah
Delilah is the beauty best friend that every individual needs. Born out of friendship, passion for cosmetics and the desire to help women of all ages look and feel beautiful, it's a collection of carefully curated cosmetics that offers a touch of luxury.
Inspired by everything that's typically English, Rupert Kingston, Hannah Nicholson and Juliet White combined their experience and expertise to create a boutique brand that is boldly British. Subtle signs of English tradition can be traced throughout this brand, from the Britannia metal packaging to the crown gold accents that appear throughout the whole collection – the crown gold was a rose coloured gold that Henry VII used to replace the gold sovereign.
And, as if it wasn't royal and luxurious enough, products are even stamped with the pale pink, Delilah rose symbol – a true icon of British beauty.
Shop from a huge range of face, lip and eye products, or even treat yourself to a selection of brushes. Whichever you decide, your makeup bag is sure to be unapologetically and uniquely British.