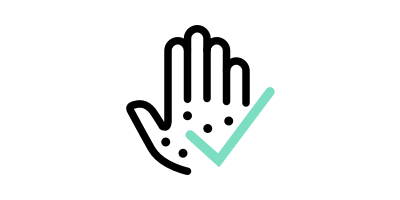 Dermatologically Tested Skin Care
We see the phrase 'dermatologically tested' on an array of products, but if you have a relatively normal and non-temperamental skin type then you probably think nothing of these two words. However, it really is worth knowing what a dermatologically tested product stands for. Simply put, if a skin care product states it has been dermatologically tested, it means that a dermatologist – AKA a medical skin practitioner – has undertaken product tolerance testing on a human volunteer.
If you were looking for information on opthamologist tested products, you can find out more on our beauty glossary.
See our dermatologically tested guide to answer your questions like what does 'dermatologically tested' mean and what are the skin care benefits of dermatologically tested beauty products.
2,469 products found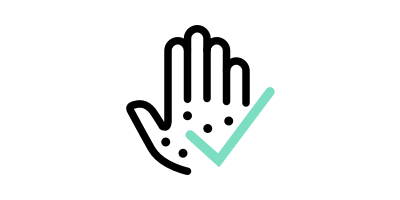 Frequently Asked Questions about Dermatologically Tested products
What does 'dermatologically tested' mean?
Dermatologists are medical experts that know exactly how to diagnose and treat skin disorders, which is why it's seriously worth finding out whether your favourite beauty brand has passed their rigorous tests. Dermatologically tested products are put through a multitude of tolerance trials to make sure they're worthy of gracing our skin. Having said that, the amount of product used, the area of the body it was used on and the final results aren't necessarily revealed – so we don't always know the true outcomes.
What are the skin care benefits of dermatologically tested beauty products?
Sure, we might not know exactly how the product at hand fared in its dermatological testing, but the fact it was tested at all is a good indication of it being relatively safe to try out. For sensitive and dry skin sufferers, trusting a new product can be quite daunting. This little logo guarantees that, on the whole, the product is safe to use and likely free of irritants. However, it's always worth checking the full ingredients list – just in case.
Who should use dermatologically tested beauty products?
Absolutely anyone! All skin types can use dermatologically tested products, but those with dry or sensitive skin types will be more inclined to look out for a little logo.
How often should I be using a dermatologically tested beauty product?
It's advisable to check the directions of each individual product, so always read through the product packaging prior to use. Just because something is dermatologically tested doesn't mean that it is guaranteed to sit well with your particular skin type.
Are there any drawbacks or cautions to look out for when using dermatologically tested beauty products?
Unfortunately, the 'dermatologically tested' label isn't regulated, meaning that some unsafe products can slip through the net. We'd always suggest checking the full ingredients list for any common nasties, and remember – even products that have been officially tested might still contain the message 'may cause irritation or itchiness'.
If a product doesn't have a dermatologically tested logo, is it unsafe to use?
Not always, but it completely depends on the sensitivity of your skin type. The majority of mainstream products go through some form of testing, either on animal or human skin. Dermatologically tested products are tested on human skin, making it a more trustworthy result.
How do dermatologists test the product?
We don't know the exact procedures, measurements or variants that dermatologists use, but we do know that products must be tested on a human being to qualify as dermatologically tested. According to the European Legislation of Cosmetics, products must be tested on healthy human volunteers within certified clinical laboratories.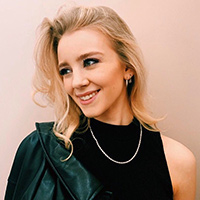 Written by Ellie Child, Beauty Editor