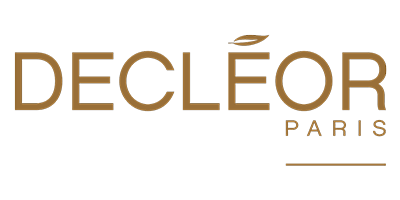 Decléor
DECLÉOR know a thing or two when it comes to natural, aromatherapy-based beauty rituals. With over 40 years of expertise, the Parisian brand brings a fresh and pioneering approach to beauty and skincare. It is because of their fool-proof remedies and formulations that they have become trusted experts in aromatherapy skincare.
Employing nature's finest and purest active ingredients, DECLÉOR combines science and nature to create powerful products that actually do what they say. By methodically selecting and blending premium essential oils, DECLÉOR are able to supply each and every varying skin type with its specific remedy. Targeting scarring, anti-ageing, sensitive skin and an assortment of other common skin issues, DECLÉOR's range of oils, lotions and serums have a rich history of alleviating symptoms and showcasing visible results.
Providing you with a sensorial experience, the Parisian brand understands the significant link between beauty and well-being, which is why their products cater to your personal cosmetic needs.
Explore our range of nourishing oils, smoothing serums and hydrating creams to boost your complexion today.
You've viewed 32 of 149 products