9 Lengthening Mascaras that Actually Work
By Hannah Liddle
-
7 months ago | Updated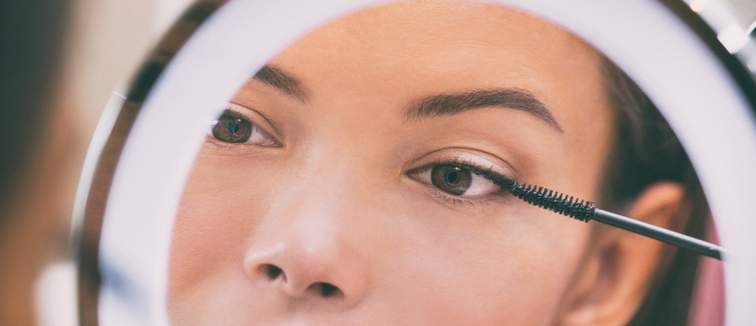 When shopping for a mascara, the same thoughts go through our heads: 'Is this going to give me lashes for days?' and 'Is this mascara going to make people ask if these are my real lashes?'. (Because, honestly, that's the biggest compliment you could receive and there's nothing better than saying, 'Yeah they are,' before slowly batting your lashes like some leading actress in a Billy Wilder movie who's just been pulled close by the man of her dreams and is about to go in for Best Kiss.)
We all want the same thing from a mascara and that's length. That's literally all we ask – for our lashes to be long and fabulous like those of a camel or Lhasa Apso (my dog's lashes are incredible and she knows it).
More often than not, said mascaras can be tricky to come by. Through years and years of trial and error, some may be lucky enough to find The One – well done, you – but most of us don't (*weeps into cup of tea*), and I'm guessing that's why you're here. Well, I have good news: after 11 years of searching high and low for a decent, lengthening mascara, I finally found my go-to, I-swear-by-this mascara, to which you'll shortly be introduced.
As a typical beauty writer, I decided to take it to the internet and see who else has found some luck when searching for The One. Of course, Pinterest came through. Here are my findings – no need to thank me.
Wunder2 WunderExtensions Volumizing Mascara
This mascara quite literally makes you look like you've just had lash extensions put in place. It creates a false lash effect without clumping your lashes or making them look too over the top. It provides just the right amount of length and volume to create a natural-looking lash and we love it.
Benefit BADgal BANG! Mascara Black Mini
Now, if you're looking for mega length and volume, this is the mascara you need. As you can see via the lovely Pinterest model, her lashes are long, defined and ultra-black, perfect for a night out and when you're wanting to make a statement with your makeup.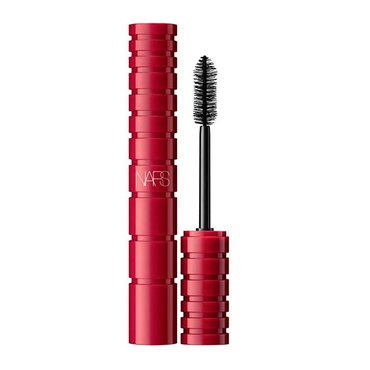 NARS Climax Mascara
The NARS Climax is great for when you want to use little mascara but still want that length. Its buildable formula allows you to take your lashes as long and as thick as you like but really, one simple swish is all you need for gorgeous, everyday length.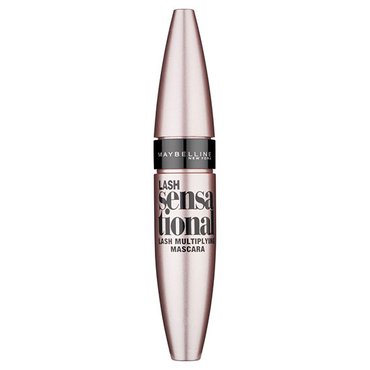 Maybelline Mascara Lash Sensational
Who would've thought that out of all of these amazing brands, my go-to mascara is a high street hottie?! This Maybelline mascara is a true tried-and-tested winner with 90% of consumer testers (myself included) saying it volumised, multiplied and captured even the tiniest of lashes. And it's priced a whole lot cheaper than some of the other schmancy options…Winning!!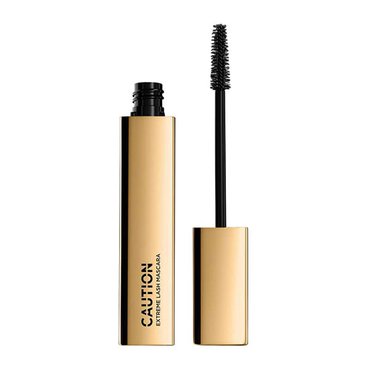 Hourglass Caution Extreme Lash Mascara
Simple yet effective, this Hourglass mascara goes on super easy, doesn't clump and still gives you the length you need to flutter your stuff. Its buildable formula means you can go both 'daytime' and 'dramatic' by adding a few more strokes to your lovely lashes.
L'Oréal Paris Mega Volume Miss Baby Roll Mascara
Another high street fave, this Baby Roll mascara really opens up your eyes and gives your eyelashes a new lease of life. With a Mega Curl Roller brush, your lashes are given shape and definition in an instant – and it's a fraction of the price of its competitors. A true budget best buy.
Lancôme Grandiôse Extrême Mascara
If you're wanting full length from root to tip, opt for the Lancôme Grandiôse. It's the luxury mascara that's well worth the price tag. With a high-precision brush and black-boosting polymer, your eyelashes are left longer, thicker and darker than ever before.
NYX Professional Makeup Worth The Hype Mascara Volume & Lengthening
You only need to look at the amazing 'afters' pics of this mascara to see its wonderful talent. With a tapered brush, it even reaches your baby lashes to ensure each one is looking full and lengthened. It most certainly is worth the hype.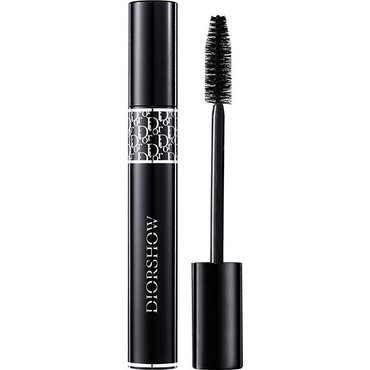 DIOR Diorshow Mascara Buildable Professional Volume Pro
Diorshow kind of speaks for itself. It's the ultimate night-out mascara as it replicates the effects of extensions, giving you lashes that are spectacularly long and looking great from every angle. Queue the compliments.