Paul Mitchell
Browse the Paul Mitchell collection of shampoos, hair masks, conditioners plus others across the spectrum. Make sure that you sign up to our alerts so that you never miss brand promos and sales.
Best Selling Paul Mitchell Products
Paul Mitchell Super Skinny
As much as well all love food, sometimes it's good to go Super Skinny. Obviously, we're talking about Paul Mitchell's bestselling range, a deluxe collection that's brimming with multi-award winning products, from luxurious shampoos to soothing serums.
The silver and green bottles house nourishing formulas, made to enrich, hydrate and soften your lustrous locks. Explore the stellar selection of serums, shampoos and balms to find the product to enhance your bathroom selection - just don't blame us if you end up getting it all.
Vegan and cruelty-free, Paul Mitchell has catered their range to the ethically conscious hair-lover, because everyone should be able to enjoy luscious locks with a clean conscience.
Suitable for all hair types and all weather conditions, Paul Mitchell's iconic Super Skinny Serum promises gorgeous, glossy locks all year round. Powered by lightweight silicones, the soothing formula is tailored to calm frizzy hair, transforming unruly locks to smooth and sleek tresses.
Condition and seal each strand to deliver a silky-soft and shiny finish that you love running your hands through. The efficiency of this supreme serum lessens drying time, giving you more time to style your locks in the morning rush.
£17.90

£18.66
Tame rebellious hair with this Super Skinny Shampoo made for all hair types. The calming formula is enriched by a soothing blend of aloe vera, citric acid and jojoba oil to leave your locks looking healthy with a radiant shine.
Get hair that looks on-point and feels silky-soft and smooth. Powerful yet gentle, the shampoo is carefully formulated to throughly cleanse your hair of dirt, grime and excess residue whilst maintaining its natural moisture.
As the name suggests, use the shampoo daily for noticeably smoother, sleeker and softer hair.
£11.25

£13.50
This versatile conditioner has two primary purposes: firstly, to gently condition, hydrate and moisturise each strand to produce healthy, happy hair. Secondly, to completely prepare your hair for the styling process. Multi-purpose and fast-drying, it's a must-have for anyone who's rushing for time in the morning routine.
Make your locks more malleable with the smoothing blend of aloe vera, jojoba oil and citric acid. The softening qualities are complemented by thermal protectants to prevent breakage and continuously repair your tresses.
£13.75

£16.50
Paul Mitchell Tea Tree
Welcome the soothing power of tea tree into your bathroom with Paul Mitchell's bestselling collection. The bold, green bottles represent the sea of natural goodness in each formula: each remedy blends vegan ingredients to renew your hair's health and deliver smooth, soft and sleek tresses.
The range combines a plethora of natural ingredients, utilising the soothing properties of lavender and the aromatic qualities of peppermint to scent and soften your hair.
This pure and clean collection is ideal for those of you who are careful about what you put in your hair. Avoid nasty chemicals and toxins, replacing them with a stream of natural, skin-loving materials.
The iconic Tea Tree product, Paul Mitchell's bestselling original stands proud as one of its most popular products. Why all the fuss? Well, the vegan blend perfectly finds the balance of cleansing your hair whilst maintaining a soft texture rich in moisture.
Nourishing ingredients such as aloe vera, lavender oil and of course, tea tree oil, seamlessly mix for a stream of hydration, smoothness and moisture. Whilst the soothing cocktail softens your tresses, the cleansing properties remove dirt, impurities and excess build up.
£17.25

£18.95
You may associate sage with roasted vegetables and lemon with a refreshing drink, yet the two ingredients combine to deliver body, texture and volume to lacklustre locks.
Powerful yet malleable, the invigorating formula sparks your hair into life, though is gentle enough to be easily styled and sculpted after application.
The 100% vegan remedy is spearheaded by natural ingredients to produce thick and full locks with a gorgeous tea tree aroma. Add the unique spray to your selection for hair that looks, feels and smells irresistible.
£13.40

£17.25
You've got the soothing shampoo to nourish your locks, the thickening spray to add volume and now you can complete the process with this aromatic blend of soothing ingredients.
Easy-to-apply and malleable, you can seamlessly sculpt your locks til they look on-point. Formulated without a stain of parabens, silicone or synthetic colourants, the vegan formula utilises the potency of nature to produce a flawless finish.
Add the styling gel to your routine to enjoy perfectly styled hair that's complemented by an enticing, uplifting aroma.
£12.83

£15.50
Paul Mitchell Neuro Liquid
The daring blue bottles signify the potency of the formula inside; Paul Mitchell's Neuro Liquid range is one of its most distinctive and breaks out away from the soothing and gentle theme of their other collections.
The entire range is powered by the patented HeatCTRl technology, an innovative invention that promises to maintain a healthy head of hair. It's this kind of creativity and care that separates Paul Mitchell from the rest.
Explore their diverse collection of shampoos, conditioners and treatments until you discover the product to ignite your hair care routine. Deluxe yet affordable, it's a range that makes premium hair care accessible to everyone.
If you're struggling with weak, tired and brittle hair, this is a must-have conditioner to add to your bathroom collection. The potent remedy is specifically formulated to revive lacklustre locks and breathe moisture into each cuticle.
Replenish, rejuvenate and revitalise every strand until you have a healthy head of hair that's super-smooth, soft and manageable. The invigorating qualities of this conditioner are the gateway to a stress-free hair care routine.
Welcome Paul Mitchell's stand out conditioner into your routine to enjoy silkier and softer locks.
£18.82

£20.95
Do you end every hair care routine with straighteners, a hairdryer or a curling iron? If so, it's worth investing in the protective properties of Paul Mitchell's potent treatment.
The preventive formula is a must-have for any of you that have a hair styling routine centred around electricals; the nourishing formula combines protective and repairing ingredients to restore heat-damaged hair.
Apply before you wield your curling iron or straighteners and style your hair without worrying about causing damage to your lustrous locks.
£19.59

£24.95
The benefits of this top-drawer styling spray are threefold: it protects your hair from heat damage, delivers a long-lasting hold that keeps your hair looking on-point throughout the day and it coats your perfectly styled locks with a radiant shine.
If that wasn't impressive enough, the preventive ingredients prevent frizz and act against humidity to maintain smooth and sleek locks for up to eight hours. Apply in your morning routine and enjoy nourished locks that look as good as they feel.
£18.95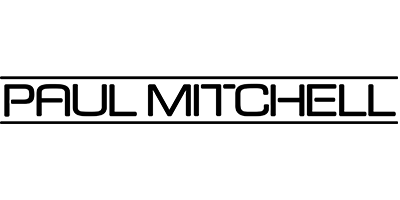 In Hawaii, 1980, two friends were brought together by a desire to support the creativity and craft of hairdressers. With only $700 of their own money, and no little determination, Paul Mitchell and John Paul DeJoria founded a brand that would forever alter the world of professional haircare.
From the very first, the two utterly believed in their products, even offering to buy back from salons any that remained unsold. Continually driven by a desire to supply clients with the best formulas possible, they established a solar-powered awapuhi farm in 1983. Today, that farm remains the sole source of any awapuhi used in Paul Mitchell products. In fact, so deep does that ethos of sustainability run that the duo even pioneered one of the world's first solar and wind-powered race cars.
Back in the salon, Paul Mitchell branched out into tea tree, with a collection that proved to be fantastically popular. And product development continues to be a priority in the state-of-the-art innovation centre, as talented teams work to bring new concepts to the world. In amongst all this success, however, the brand has not forgotten its social responsibility, receiving a humanitarian award from People magazine for their ethical treatment of animals.
Buying cruelty-free is becoming a bigger concern for many consumers, so why not take a look at our entire range of cruelty-free products or take a look at our favourite cruelty-free hair care brands and products.
Why We Like Paul Mitchell
"This long-standing hair care brand has everything you need to create luscious locks in an instant. Think anti-thinning shampoos, strong-hold hair sprays and frizz-fighting serums. We really love the Paul Mitchell tea tree collection, as it not only leaves our tresses looking great but it protects our scalps in the process (psst, it's also great for dandruff sufferers)."
Rebecca Jenkinson, Beauty Writer
Where is the best place to buy Paul Mitchell products online?
You can buy Paul Mitchell products from a variety of retailers in the UK, including Beauty Flash, HQHair and Allbeauty. Supercuts, Amazon and more also sell these products.
And it couldn't be easier to find the cheapest place to buy your shampoos, hair masks, conditioners plus lots more by using Cosmetify. We put in the hard work to compare prices from different retailers, so you can find the best price for all your favourite Paul Mitchell products.
And if your go-to products are out of stock, just set up an alert and we'll let you know the minute it's back.
Frequently Asked Questions about Paul Mitchell
Paul Mitchell claim to be cruelty-free, but what does that mean?
Their product line is 100% cruelty-free. As such, Paul Mitchell never tests products or formulations on animals.
I am trying to avoid products containing silicone. Should I buy from Paul Mitchell?
None of their products contain any silicone.
Do their formulations contain artificial fragrance?
Their products are fragrance-free.
Are their products formulated without the use of Parabens?
A lot of their products are formulated without parabens. Narrow your search by using our sorting options.
Are the ingredients used in these products 100% vegan-friendly?
The majority of Paul Mitchell products are vegan. However, a handful contain animal-derived ingredients. Vegan-friendly products are clearly labelled across the site.
If I want alcohol-free products, should I buy from Paul Mitchell?
Paul Mitchell avoid using alcohol as an ingredient in their products when possible.
Does Paul Mitchell avoid the use of sulphates in their products?
Most of their products featured on this platform contain sulphates, but you can shop Paul Mitchell sulphate free options by using our filter options.
Cruelty Free
Colourant Free
Silicone Free
Fragrance Free