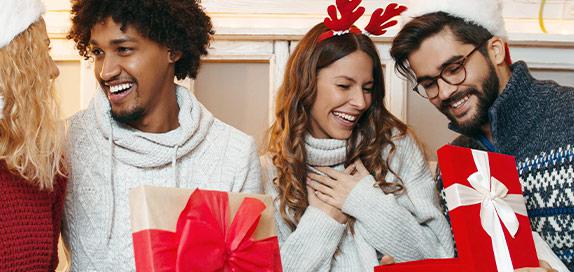 Unisex & Gender-Neutral Gifts
Unisex & Gender-Neutral Gifts
Explore the best gender-neutral beauty essentials that satisfy the likes of everyone at a wallet-friendly price! Read More
65 products found
Unisex & Gender-Neutral Gifts
Wanting a product range with no gender bias? We've got you covered.
It's time to wave goodbye to the days of pink packaging defining whether a beauty product can be used by a man or a woman. With cosmetic companies seeing a demand for unisex beauty, the rise of ungendered products is here to stay and is making its mark within the beauty world. But what does this mean for you? Well, for starters, a much easier gift shopping experience.
Discover treatments for all with an ideal selection of cosmetics that have no agenda when it comes to, well, gender! There are gifts catering to fragrance fanatics, skin care whizzes and makeup marvels, our wholesome range of diverse beauty must-haves makes Christmas shopping oh-so simple.
Take the stress out of Christmas shopping with a selection of cosmetic gifts that have no attached gender. Our line-up of no-brainer beauty buys is bound to please even the pickiest of recipients. Choose from high-street to high-end solutions with our most varied collection yet, here at Cosmetify.
Not sure where to start? Check out a few of our favourites, including face masks, skin serums, perfume and scented candles and from the likes of The Ordinary, Tom Ford and Jo Malone.
Unisex & Gender-Neutral Gifts Features