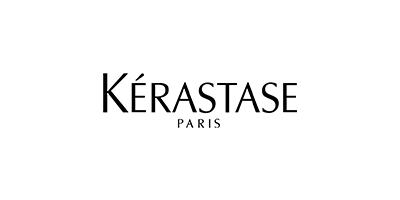 Kérastase
Nothing screams luxury like Kérastase. This indulgent, one of a kind haircare brand covers all bases with their active and powerful line of products. Being one of the most sought-after haircare brands comes pretty easily to them, as they have accumulated a wealth of knowledge over their 50+ years in the business.
Based on the attitude that haircare should enhance your hair's natural beauty, Kérastase holds three main principles: expertise, performance and personalisation. It is because of this philosophy that they have created a bespoke and ingenious haircare line. It all began back in 1964, where Kérastase offered luxury scalp and haircare treatments – and they haven't stopped providing since. For over 50 years, the brand has fine-tuned and enhanced their formulas to keep up with the changing times.
This prescriptive brand encourages continual consultation to ensure that your hair and scalp are receiving the correct product at all times.
Indulge in a moment of luxury with some of their top-selling products. Whether you have brittle, oily, frizzy or fine hair, Kérastase provide a game-changing line of products to elevate your haircare routine.