Augustinus Bader
Enjoy the Augustinus Bader collection of anti-ageing skin care, day creams, body creams and more besides. Be sure that you add a sale alert so that you hear about the brand's offers and discount codes.
5 products found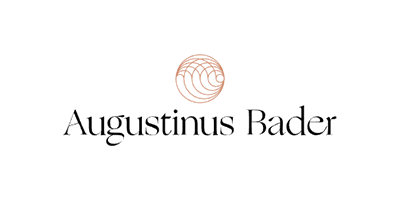 It's fortunate that Professor Augustinus Bader was blessed with such a grand name, because it was always going to sit front and centre of the brand defined by his genius. That, of course, is an overused word, especially in the world of cosmetics, but the professor's status as one of the world's leading stem cell scientists more than justifies the accolade. And who wouldn't want a bona fide genius blending their skincare products?
At the heart of the brand's exceptionally innovative skincare technology lies a simple question. Why do some wounds heal when others do not? For over thirty years, pursuing an answer has led the professor from discovery to discovery, which have in turn gone on to power the ground-breaking formulas that comprise the Augustinus Bader collection.
Explore a range of next-level cosmetics that embrace tomorrow's science to bring about today's complexion perfection.
Why We Like Augustinus Bader
"Okay, we have to admit that this might not be your everyday skin care choice, but it makes one hell of treat for the days your skin is needing a little extra TLC. We love to elevate our self-care Sundays with this elite range of face and body creams for a seriously rejuvenated finish but glows with vibrancy."
Ellie Child, Editor
Frequently Asked Questions about Augustinus Bader
Parabens are often mentioned when talking about cosmetic ingredients. Do they feature in Augustinus Bader products?
There are no products from this brand in our database that contain parabens.
Is Augustinus Bader cruelty-free?
Augustinus Bader are a cruelty-free brand. They never test their products or ingredients on animals.
Are Augustinus Bader sulphate free?
Augustinus Bader are a free-from-sulphates brand.
Are Augustinus Bader products mineral oil-free?
Mineral oil is not included in any of their products or formulas.
I only shop fragrance-free brands. Are Augustinus Bader suitable for me?
The brand doesn't use any added fragrance.
Paraben Free
Cruelty Free
SLES Free
SLS Free