Squalane Skincare
You may have heard the buzz surrounding squalane in the beauty world, but do you know exactly what it is or what it's good for? That's where we come in, as we answer all your burning squalane questions.
However in short, it's a very effective emollient for your skin, hair and body locking in moisture and keeping you super hydrated all day long. Find it in a plethora of must-have beauty buys here at Cosmetify.
See our squalane guide to answer your questions like what is squalane and what is squalane derived from.
844 products found

Frequently Asked Questions about Squalane products
What is squalane?
Squalane is the stable version of squalene. Squalene is produced naturally in our sebaceous glands. It protects the outer layer of skin and keeps it hydrated. To make squalene more shelf-stable and product friendly it goes through a hydrogenation process to become squalane. This allows it to last longer in cosmetic formulas.
What is squalane derived from?
Squalene can be found in our sebaceous glands, the liver of sharks and plant sources. As plants are the most ethical and environmentally friendly option, most squalane in cosmetics comes from olive oil, sugar cane and rice.
Is squalane good for skin?
Yes, squalane is incredibly nourishing as it imitates our skin's natural moisture. When used in oils, moisturisers and lotions, squalane can help lock in hydration, calm irritation and improve elasticity. This ensures a youthful, healthy-looking complexion.
Is squalane good for hair?
Not only is squalane a fab skincare ingredient, but it is also utilised in some of our fave hair care products. Squalane adds shine, protects your tresses and reduces heat damage. Basically it is a one stop shop for nourished strands. You can find them in masks, conditioners and shampoos.
Is squalane non-comedogenic?
Squalane is a lightweight ingredient which is non-comedogenic. It balances our natural oil production without clogging pores. This makes it suitable for acne prone skin.
Who can use squalane?
Squalene is naturally found in our skin, so it is unlikely that the stable squalane by-product will cause any irritation. This makes it suitable for all skin types, including sensitive skin. It also contains anti-inflammatory properties which help calm and soothe.
However, if you have sensitivities from eczema or other skin conditions, it is important to carry out a small patch test before using any new products.
What ingredients go well with squalane?
Squalane locks moistures in, so it works well with ingredients that help boost hydration. Think active ingredients, moisture-boosting essential oils and plant extracts.
Where can I find squalane beauty products?
Squalane is often used in moisturisers,face masks and hair oils. A few of our favourites come from brands such as The Ordinary, The INKEY List and Peter Thomas Roth.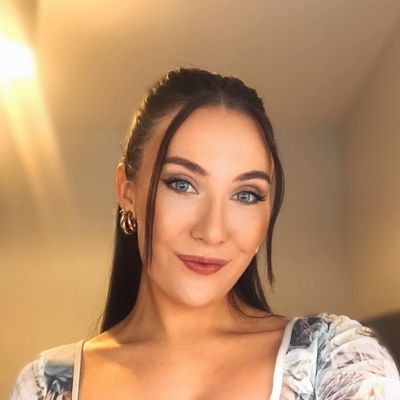 Written by Carly Cochrane, Beauty Editor