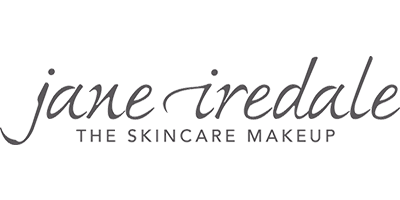 Jane Iredale
Founded in 1994 by none other than Jane Iredale, the self-named brand was the very first in the industry to supply products that were made from minerals and were actually good for the skin. A true pioneer, the brand soon became known as 'The Skin Care Makeup', with each product so good for your skin that even surgeons and dermatologists all over the world would recommend it.
Using highly-sophisticated minerals and pigments, your skin is given the opportunity to breathe while looking absolutely flawless and being protected from environmental pollutants.
Every single product in the Jane Iredale collection is non-comedogenic, so your pores will never be blocked, has virtually no allergy risk, is dermatologically tested, offers broad-spectrum UV protection, water-resistant, contains no talc, parabens or inert minerals and is never tested on animals. They're delightfully suitable for all skin types and even offer complete coverage for skin conditions such as acne, redness and rosacea, without causing further irritation or dryness.
Check out their bestsellers and browse through a range of delightfully natural products that work wonders for your skin both inside and out.
You've viewed 32 of 66 products