Reef-Safe Sunscreen for 2022
The Best Reef-Safe Sunscreens You Need for 2022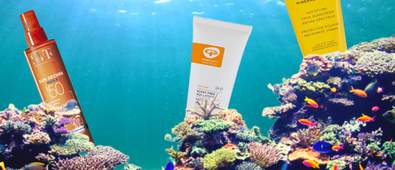 You don't have to be a skincare pro to know that you should be reaching for that all-important SPF before you go outside, even if the weather's not particularly sunny, which is par for the course in the UK.
And if you've been enjoying ocean-front resorts during the holiday season, then we're pretty sure you've been slathering it on. And we applaud you for taking care of your skin, but what's good for your skin isn't always good for the planet.
In 2008, a study found that approximately 14,000 tones of sunscreen ends up in oceans each year, mostly found near coral reefs visited by tourists, and is playing a part in killing off our coral reefs.
Of course, if the title of this blog was any hint, this doesn't mean that you should forgo sunscreen and let your skin shrivel up for the sake of the planet. While chemical sunscreens – which absorb UV like a sponge – still crowd the shelves and make their way into millions of holiday bags, the industry is making moves so that we can all be a little more eco-friendly with our sunscreen application.
So, with that in mind, read on to discover our selection of the best reef-safe sunscreens.
1. Ultrasun Family SPF 30 High Sun Protection
Suitable for the whole family and sensitive skin, this SPF 30 only needs a once daily application to protect your skin from harsh UVA and UVB rays. Delivering very high protection, the formula contains SPF30 to protect against harsh UVA/B rays with just one application per day.
Ultrasun has stated that all their products are free from 'any filters of concern making them reef-friendly, ocean and marine life safe, and therefore suitable worldwide including in Hawaii and Palau.' Enjoy your holiday in peace!
2. REN Clean Screen Mineral SPF 30
Naturally derived ingredients like yellow passion fruit seeds and calming rice extract means that there's no room for any components that could jeopardise either your skin's health or the state of the oceans. In fact, the 22% non-nano, naturally-derived zinc oxide within signifies a decidedly retro approach, as REN opt for a natural barrier that – thanks to recent scientific advancements – is easily smoothed across the skin for a no-residue finish.
3. Bioderma Photoderm Max Sun Mist SPF 50+
This sunscreen mist gives you transparent UVA/B protection that won't leave white marks on your skin or an imprint on aquatic ecosystems. Bioderma is all about being eco-friendly, and in addition to supporting marine protection initiatives, they test their final sunscreen formulas on three fundamental aquatic species to ensure the lowest ecotoxicity possible.
4. Saltee Face Sea & Sun Formula SPF 50
For a sunscreen that not only cuts out ingredients that are dangerous to coral reefs (oxybenzone in this case) but that also uses naturally derived UV protection, choose Saltee! This lightweight, non-greasy formula uses venuceane (sourced from the ocean) to fight photo ageing and cucumber extract and birch water to soothe and hydrate your skin. There's also Nordic pine bark to treat hyperpigmentation.
5. Ultrasun SPF 50+ Anti-Pollution Face Fluid
Another Ultrasun favourite, this is a super-effective formula that prioritises sensitivity and gentleness above all. That translates to no perfumes, mineral oils, silicones or preservatives, as well absolutely zero oxybenzone and octocrylene, the absence of which keeps your go-to face sun lotion from polluting the planet.
6. Bondi Sands Face Sunscreen Lotion SPF 50+
If you thought high quality and reef friendliness meant you had to shell out the big bucks, think again! Bondi Sands offer sun protection (and self tanners) without oxybenzone and octinoxate, which cause coral bleaching - and at drugstore prices. This SPF also delivers up to 72 hours of hydration, thanks to vitamin E and aloe vera, and it's water-resistant, fragrance- and paraben-free, and doesn't cause irritation or breakouts.
7. Jane Iredale Powder Me Dry Sunscreen SPF 30
Prefer a dry formula? There aren't many out there, but Cosmetify is coming to the rescue with this lovely, weightless dry sunscreen from Jane Iredale that's recommended by the Skin Cancer Foundation. Available in two tinted shades and one translucent one, you can wear this reef-safe powder on its own or over makeup, dusting it on your face, body and scalp with the refillable vegan brush.

If you're a nature-lover, it can be an unpleasant shock to learn that your off-the-shelf sun lotion is not only clogging and irritating your skin but contributing towards environmental catastrophe. That's why we've put together this list of our favourite eco-friendly formulas, as well a host of other articles that outline planet-friendly approaches to skin care. Check out our blogs on vegan collagen and an entirely vegan beauty routine to tailor your self-care rituals to sustainable, skin-saving perfection.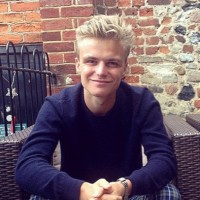 Alex has over six years of experience as a writer. He demonstrates exceptional grooming knowledge and has a natural skill for following current trends.