Vegan Collagen: The Lowdown
Everything You Need to Know About Vegan Collagen
By Alex Bryson
-
3 months ago | Updated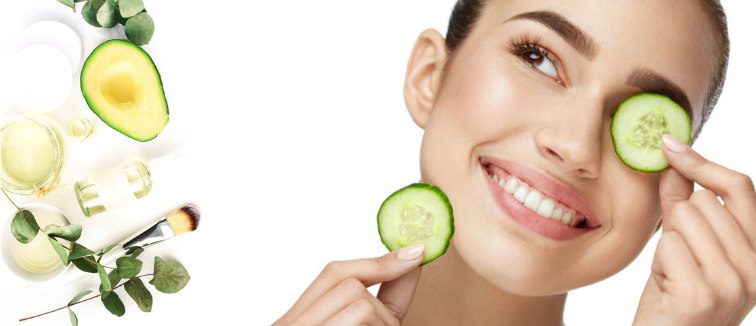 Never mind Gen X and Gen Y, the only 'gen' that has any currency today is collagen. Absolutely integral to the continued health and vitality of your skin, you'll doubtless recognise this all-important protein from its appearances in cosmetic surgery, medical info and – if you were paying attention – A-level Biology. In essence, it's the glue that binds our skin together. And, as dermatologists unpick our diets and routines with keenly forensic eyes, we're advised to bring it into our lives in ever-increasing volumes. Victoria Beckham, for one, pinpoints a diet rich in collagen-rich salmon as the solution to her skin complaints.
But there is – of course – a catch, as there inevitably is with miracle cures. Should you be one of the increasing number to live a vegan lifestyle, then it can become difficult to ingest enough of this key amino acid. This is not all that surprising, not when you consider where collagen is found in the human body – namely, the hair, skin, nails, bones and ligaments. It is located then, if you'll excuse the expression, in the depths of our own 'meat', and it follows that fleshy foodstuffs like beef and fish rank as some of the richest sources available.
So what's the skin-savvy vegan to do?

Well, the first thing is to not panic.
Your body is quite capable of creating its own collagen when provided with the right building blocks. These take the form of the different nutrients and vitamins that you should ingest as part of a balanced diet. Companies are beginning to make vegan collagen – which should come in useful when we're all living on some lunar base somewhere and there's hardly room to swing a dairy herd. But it's not really a viable option at this moment in time, meaning that, yes, a boring old balanced diet is your best bet.
If you want to guarantee that your body is really optimising its collagen production, look out for foods that are high in glycine, lysine and prolin, the three amino acids that are most abundant in collagen. We appreciate that few possess the superhuman patience required to check for these on every supermarket run or lunch-on-the-go, so we'll just list the foods rich in these key components. Soy products such as tempeh or tofu are a great source, as are legumes like black beans and kidney beans. Pumpkin, squash, sunflower and chia seeds also contain the acids in plentiful amounts, as do pistachios, peanuts and cashews.
Of course, this being a beauty and grooming site, we've also had our eyes on a few topical solutions: vegan-friendly, over-the-counter (or, better still, over the internet) formulas that allow you to support and stimulate the collagen in tired areas that need a little lift. Here's our rundown of a few favourites.
1. ELEMIS Pro-Collagen Marine Cream SPF 30
This ELEMIS creation brings carefully selected algae together with antioxidant-rich ginkgo biloba to effectively, brilliantly reduce the appearance of fine lines and wrinkles in as little as two weeks.
2. MONUSKIN Moisture Rich Collagen Cream
Marine-derived collagen is the star of the show here, accentuated by a supporting cast of rose, geranium and blackcurrant seed oils, along with a generous dose of shea butter. A skin care nut's dream, in other words.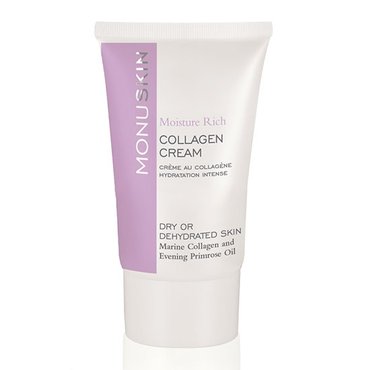 3. Algenist GENIUS Liquid Collagen
This breakthrough formula from Algenist fuses plant-based collagen with microalgae beads, forming a blend that's every bit as innovative and potent as it sounds. The amino acids within mimic the behaviour of bona fide collagen, providing aged, protein-depleted skin with an ethical, undeniably effective restorative.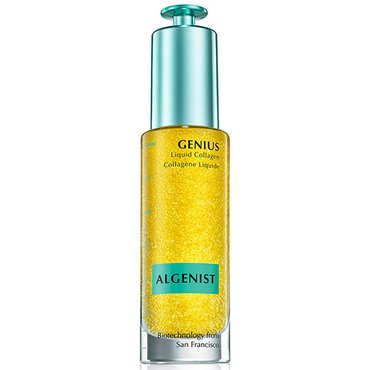 There is, additionally, something of a backdoor route to increased collagen: vitamin C. Ever since it was used to keep transoceanic sailors from contracting scurvy, this miracle vitamin has been a keystone of modern health and beauty trends. As one of the few animals who do not create our own vitamin C – which really seems massively unfair, for all that we did okay out of opposable thumbs, bigger brains and online streaming subscriptions – us humans have to look to a diet rich in kakadu plums and sea buckthorn or, more realistically, broccoli and citrus fruits. At the same time, there's no shortage of vitamin C formulas on the market, and these are of particular interest to the collagen-keen.
When vitamin C enters your body's cells it adds hydrogen and oxygen to two different amino acids. This creates pro-collagen, which is known as a precursor molecule, and which – as you've probably guessed – plays a vital role in the body's own production of collagen.
So for that reason we've included a bonus formula, one that helps set the tone for more elasticised, healthier skin...
4. The Ordinary Vitamin C Suspension 23% + HA Spheres 2% 30ml
This innovation from rule-book-obliterating skin care brand The Ordinary is frequently out of stock on their own site, and with good reason. The formula suspends potent vitamin C in HA spheres, enabling a much more efficient exposure of the key ingredient than typically found in silicon-based alternatives.
How to summarise vegan collagen? Well, it doesn't, in the strictest sense, exist. At least not in a format readily available to you and I.
But it's undeniable that the cosmetic and lifestyle worlds have collided to provide dedicated vegans with a vast array of ways to support and boost their bodies' own supplies of this dermatological keystone.
Elsewhere on our site, discover an entirely vegan beauty routine , or else unearth the cosmetic benefits of coenzyme Q10, another super-ingredient that can revolutionise the health and vitality of your skin.
Related Categories