Noughty
Enjoy the Noughty collection of hair care. Be sure to sign up with us so that you are first to know about their offers and sales.
Best Selling Noughty Products
Noughty To The Rescue Range
Maximum nourishment without any of the nasties. The Noughty To The Rescue range combines a mix of must-have hair care essentials that are specifically made with dry and damaged hair types in mind.
The Noughty To The Rescue range takes common hair care woes such as heat damage, product build-up, and unwanted frizz and sends them packing. This selection of frizz-busting products contains a hero ingredient that works to smooth, nourish and strengthen even the most fragile of strands for advert-worthy hair. Sweet almond, sunflower seed and shea butter extracts impart their moisturising properties to add a coat of glossy goodness to your hair.
Cleanse and hydrate as you go with the Noughty To The Rescue Moisture Boost Shampoo. This intensive shampoo washes away dirt, grime, oils, and product build-up without stripping your hair of any much-need nourishment.
Instead, this caring formula helps to boost the vitality of the hair by coating it with nutrient-rich shea butter and sweet almond oil. In turn, the look of frizz is reduced and hair appears shinier than ever before for enviable results.
£2.33
Packed with all the goodness of Mother Nature's very own extracts, this intensive treatment goes the extra mile in delivering unparalleled hydration to fix split ends and smooth down flyaways, all while focusing on the health of each strand.
Damaged and over-treated hair types are gifted a new lease of life, thanks to the inclusion of black oat extract, lecithin and a cocktail of plant oils that strengthen, smooth and add shine to every single hair.
£6.99

£8.99
Let this leave-in conditioner banish your hair woes in a flash with its potent formulation.
Argan oil, sweet almond extract and shea butter work in tandem with a mix of plant oils to increase each hair's elasticity and strength. Rich in natural source vitamin E, this protective solution helps hair to both look and feel its best at all times, minimising the appearance of dryness and split ends.
This is polished off with a luxurious Moroccan argan and almond scent that leaves hair smelling beautifully fresh from dusk 'til dawn.
£2.33
Noughty Wave Hello Range
Discipline unruly curls with this wave-taming range from hair care aficionados, Noughty.
The Noughty Wave Hello range has been carefully crafted to define and control disobedient curls. It's time to wave goodbye to bad curl days with this epic line-up of 97% natural hair care must-haves. From primers to taming creams, this selection allows you to control, maintain and style both waves and curls alike for a red-carpet-ready result.
Send frizz and flyaways packing with these ultra-nourishing formulations that smooth down the hair for a defined style that feels totally weightless. Better still, this range doesn't contain any unnatural nasties such as parabens, mineral oils or sulphates whilst still maintaining a cruelty-free status.
Define your style with the formula that was made for your curls. The Noughty Wave Hello Curl Defining Shampoo rids your strands of grease and grime while imparting an enviable shine that gives your look a surge of radiance.
Created without the likes of parabens, petrochemicals, sulphates and silicones, this cruelty-free and vegan-friendly formula is the perfectly caring solution that tames unruly curls. Maintain the bounce and volume of naturally curly hair without any frizz, courtesy of Noughty's epic formulation.
£5.94

£6.99
Give your curls a VIP style with the Noughty Hello Curls Define & Reshape Curl Primer.
Prepping your hair with a spritz of nutrient-rich goodness, this priming spray optimises the look of your curls while ensuring that they stay happy and healthy throughout the day. Once applied, the spray adds hold and definition to keep your curls in check throughout even the most compromising of times.
A QuinOxy formula is used to fight frizz whilst ensuring that the hair remains smooth and hydrated. This innovative ingredient works in perfect harmony with scalp-soothing sea kelp and shea butter for the perfect style every time.
£7.64
Scented with an invigorating ocean-fresh scent, the Noughty Wave Hello Curl Defining Conditioner helps to smooth down curls for a glossy new style that feels touchably soft.
Sea fennel is used within the formula to hydrate and smooth, while Irish moss replenishes depleting moisture levels. Meanwhile, vitamin-rich avocado oil works on strengthening the hair. Give your curls the extra TLC they deserve with this curl-focused conditioner and relish in shinier, healthier waves!
£5.94

£6.99
Noughty Care Taker Range
Sensitive scalps, you've met your match.
Noughty understand that healthy hair starts with a healthy scalp, which is why they created a dynamic range of scalp-focused products. Their inclusion of up to 97% natural ingredients soothe and nurture even the most sensitive of skin types whilst injecting a surge of hydration to dried-out strands.
Delivering a wholesome dose of TLC to your scalp, the range contains a mix of hair care staples such as shampoo, conditioner, and lotion to ensure the calmed results you deserve. As with all of the brand's ranges, the Care Taker collection is cruelty-free and banishes the likes of parabens, sulphates, and other common nasties.
Take care of irritable scalps with a shampoo that kicks unnatural nasties to the curb.
Harnessing the power of Mother Nature, this 97% natural shampoo uses active ingredients that calm irritation whilst ensuring that the hair remains clean and grease-free. A unique blend of plant oils work together to reduce breakage, while the brand's anti-irritant, plant-derived bisabolol soothes the scalp. Loved for its sustainability, this plant-derived extract is 50% more effective than the synthetic equivalent.
£3.99

£6.99
Ensure that your hair remains soft, soothed and smelling fresh with the Noughty Care Taker Scalp Soothing Conditioner.
Delivering lashings of hydration, this 97% natural conditioner caters to sensitive scalps by utilising restorative and irritant-free ingredients. Within the formula's ingredients list, you can expect to find the likes of oatmeal extract, wheat amino acids, and plant-derived bisabolol that all work together in tandem to encourage healthy hair growth and maintenance.
Better still, this hair-loving formula contains a soothing avocado and coconut scent for a tropical fragrance.
£5.94
The creators of Noughty know a thing or two when it comes to scalp health, which is why they've created a specialised formula that takes extra steps in soothing irritation.
The Noughty Care Taker Scalp Soothing Tonic Lotion is a fragrance-free formula that aims to eliminate the occurrence of itchiness, dryness, and redness. This fast-working solution contains plant-based bisabolol which is 50% more effective than its synthetic counterpart.
Loved for its non-greasy, non-sticky texture, the tonic lotion sinks in and gets to work fast for the comfortable results your scalp deserves.
£8.49

£14.02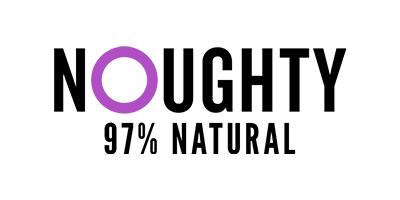 Let's get Noughty with a beautiful range of vegan and cruelty-free hair care products from this 97% natural brand that puts your hair first.
Co-founders and friends of Noughty, Rachel Parsonage and Lorna Mitchell set out to create high-performance haircare that is natural but driven by science because they understand that having good hair will make you feel 100 times better than those bad hair days.
All Noughty products are kind to your skin, your pocket and most importantly the earth because all the ingredients are specially chosen to give you strong and healthy hair, no matter your hair type or concern.
Plus, this award-winning brand, unlike others will offer you healthy solutions to getting beautiful and luscious locks by cutting out all the questionable ingredients like parabens, sulphates, petrochemicals and silicones. Noughty will focus on being truly transparent and honest with authentic, innovative products that are enriched with hair-loving essential oils and ingredients like avocado, coconut, peppermint and much more.
This UK brand will put the fun back into your haircare routine and will give you seriously effective formulations so that you can be a little Noughty. What more could you want?
Where can I buy Noughty products online in the UK?
You can get Noughty products from a number of leading and well-known online retailers in the UK, including Gorgeous Shop, Amazon, Direct Cosmetics and more.
But with such a saturated market, it can be tricky figuring out which is the best place to buy Noughty products for the cheapest price. That's where we come in. Cosmetify helps by showcasing all the prices from multiple retailers and letting you order online. This means we compare the costs so whether you're looking for hair care, you can easily find the cheapest price on all your favourite bits and bobs.
And if your go-to products are out of stock; you can easily set up an alert and we will let you know when it's available again. Win-win!
Frequently Asked Questions about Noughty
These days, many brands avoid using Parabens in their formulas. Do Noughty?
Like a lot of brands these days, parabens do not feature in their product formula.
I'm vegan and only use vegan-friendly products. Is Noughty suitable for me?
Noughty is a 100% vegan brand, meaning it does not use animal derivatives of any kind in its products. This includes animal by-products.
Do they ever test their formulations or end product on animals?
Their product line is 100% cruelty-free. As such, Noughty never tests products or formulations on animals.
Do Noughty formulate their products with sulphates?
Noughty are a sulphate-free brand.
Do Noughty use silicone in their products or formulas?
Noughty uses silicone in some of their formulas. Hide these by using our filters.
Paraben Free
Natural
Vegan Friendly
Cruelty Free