Top 10 Cruelty-Free Haircare Brands
Top 10 Cruelty-Free Haircare Brands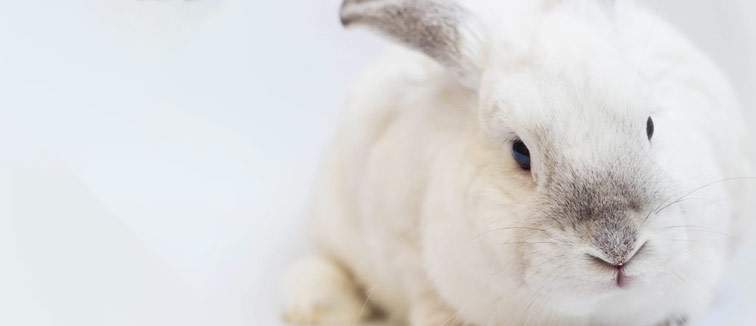 Did you know that 80% of countries have no laws against animal testing? As a nation that does, it's important that we stand up against it and do all we can to become a more conscious country. And that doesn't just mean signing petitions − it means investing in good quality brands that never take part in animal testing.
We know it's hard to keep tabs on everything that's cruelty-free; there's just so much to consider. So, just as we advise on finding the right cosmetics, we've also made it easier for you to shop cruelty-free haircare. From shampoo and conditioner to supplements and treatments, we've got all the best brands for taking care of your locks without compromise.
But first, let's cover some basics.
What does cruelty-free really mean?
Put simply, cruelty-free means that the products and ingredients were not tested on animals before, during or after production. However, when it comes to finding cruelty-free brands, you want to make sure the brand's suppliers and manufacturers adopt the same animal-friendly approach.
What's the difference between cruelty-free and vegan?
So cruelty-free doesn't test on animals – yay! But vegan means that there are also no animal products in the ingredients – this could vary from beeswax and honey to gelatine and tallow (animal fats).
Most beauty lines who stand against animal testing will also carry a range of vegan products, if not a full collection.
With that in mind, here's our top 10.

Faith in Nature
Faith in Nature is the embodiment of kind, ethical beauty. 40 years ago – when organic and fair trade weren't wholly heard of – Rivka Rose created a natural, eco-friendly skincare range. Today, her award-winning brand produces more than 200 products for your hair, body, and even pets. Made by earth, perfected by hand, each product is fragranced with the incredible scents of nature. Better yet, their haircare has been carefully devised to treat specific hair types and colours, so everyone can benefit from this divine range. They're 100% natural, free from animal products, GMOs, parabens and artificial preservatives, and are supported by The Vegan Society and Cruelty Free International.
Favourite product
Tea Tree Shampoo – fresh and invigorating, this shampoo is bursting with wonderfully natural oils that helps stimulate growth while combatting dandruff.

Giovanni
Infusing the natural with the chic, Giovanni is paving the way in the haircare industry with products that use innovative technology and are made from eco-friendly ingredients. The Giovanni brand is committed to using only the purest formulations to create shampoos, conditioners, treatments and masks that are ultra-luxurious and all-natural. With collections to tackle every hair type – whether its dry, oily, frizzy or lifeless – Giovanni cover all grounds, offering something for even the most stubborn strands. And though they never test on animals, total performance is never sacrificed.
Favourite product
2chic Frizz Be Gone Anti-Frizz Polishing Serum – this nifty serum will improve the elasticity of your hair while reducing frizz and flyaways, leaving it silky smooth and totally manageable.

Acure
Free from animal testing, parabens, sulphates and lots of other nasties, Acure is gentle and effective, designed to tackle frustrated hair. As a family-owned business, quality, sustainability and purity is at the heart of everything they do. That's why each product is designed pure and simple from plant-based science and ingredients such as argan oils, chlorella and other active elements. The result? Vegan haircare that's proven to optimally improve your hair's strength and performance, while protecting it against environmental aggressors.
Favourite product
Coconut and Marula shampoo and conditioner – beautiful smelling and simply smoothing, these are the perfect duo for lasting luscious locks.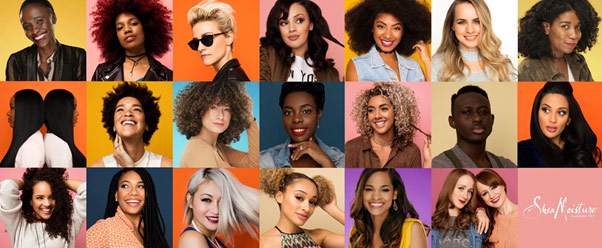 Shea Moisture
100% natural, organic and loving, Shea Moisture is sustainable goodness in a bottle. This paraben-free, sulphate-free and cruelty-free brand is leading the way with quality products for all hair types. So whether you have compact curls or stubbornly straight hair, their friendly line is sure to have something to suit you. And because it's all made from totally natural and nourishing ingredients, your hair will feel replenished and ready to tackle whatever elements that come at it; come rain or shine, you'll always have sheer moisture.
Favourite product
Raw Shea Butter Extra-Moisture Detangler – say goodbye to knots, tangles and the pain that comes with vigorously brushing your hair thanks to this delightfully light yet super hydrating serum.

John Masters Organics
Well, the clue is in the name. John Masters Organics is all about feeding your hair with healthy, nutritious and clean products that not only make you look good, but feel good about being kind to the planet. And, naturally, the brand never tests on animals. Partnered with local farmers, John harvests each wild ingredient as organically and sustainably as he can to bring his customers products that are as kind to your hair as they are to the earth. After all, we only have one body and one planet, so we must treat them both with the utmost care.
Favourite product
Rose and Apricot Hair Milk – the 2015 Best of Natural Beauty award winner from Better Nutrition, this smoothing and soothing treatment locks in hydration, leaving you with naturally nourished and shiny hair.

Paul Mitchell
This renowned brand is truly dedicated to making our world a more beautiful place (and that goes far beyond giving out bouncy blow-dries). They were, in fact, the first professional beauty company to stand up against animal testing, and today they go above and beyond to create a culture of giving. From planting trees to preserving natural resources, Paul Mitchell is the definition of luxury and loving.
Favourite product
The Cream – this intensive leave-in conditioner-cum-styling cream is a miracle worker for dry hair and dead ends. It combats dullness and protects your hair from everyday damage while giving you lots of va-va-voom – a perfect primer before a night on the town.

Alchemy Oils
We're all about buying the latest oils for our face and body, but what about our hair? True, you don't want it to look greasy, but when brands do hair oil as fabulous as Alchemy, that's never a worry. Hair oil is their trademark, it's what they do and it's what they're good at. They combine oils from India with Western serum hybrids to create effective haircare remedies that not only promote a healthy scalp, but also keep strays at bay, aid hair loss and add a silky shine. And as they're all about good-for-you formulas, they never test on animals and are registered with the Vegan Society, Peta and the Beauty without Bunnies movement.
Favourite product
Amla Hair Remedy – great for coloured hair, this blend of five super oils promotes growth and strength as they all work in harmony to create a better environment for your hair to flourish.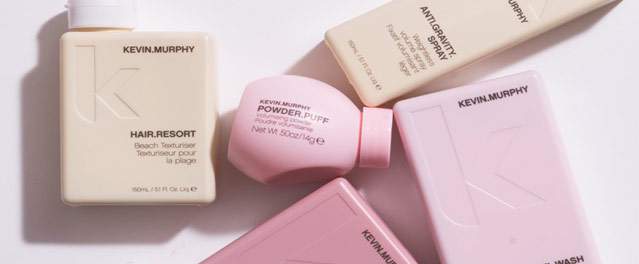 Kevin Murphy
Designed to deliver, KEVIN.MURPHY is the name you need on your bathroom shelf if you're looking for products that work as fabulous as they look. Derived from the same philosophy as skincare, to protect and perfect, KEVIN.MURPHY uses micro-cultivation and wild-harvesting techniques to bring us these delightful bottles of goodness. Jampacked with vitamins and amino acids, these products gently repair pesky split ends while protecting the outer surface from harmful elements. You'll find enriching ingredients like Peruvian bark, mango butter, lotus flower and orange blossom, which all come together to create a harmonious and natural line of haircare. Oh, and it's all cruelty-free too, obviously.
Favourite product
ANGEL.MASQUE – made from quinoa proteins, lotus flower and bamboo extract, this conditioning treatment is ideal for moisturising, repairing and thickening fine, dry or coloured hair. And the cute pink bottle is a plus too!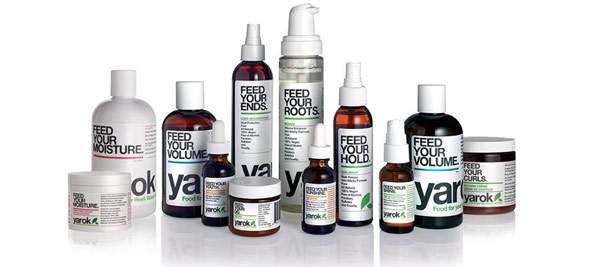 Yarok
Give your hair the gift of gorgeousness with Yarok. Food for your head and good for the earth (and animals), these products are all bursting with an organic and aromatic blend of the finest, most natural ingredients…ingredients you can actually pronounce! Think wild-picked botanicals, avocado oil, coco crème, jojoba and primrose. Yarok is making waves in the haircare industry, with treatments that promote wellness from the inside out and everyday products that provide all you need for a healthy head of hair. And it's all without testing on animals or using any animal products.
Favourite product
Feed Your Youth – an anti-ageing formula packed with essential oils, vitamins, minerals and antioxidants which all combine to provide the ultimate longevity-promoting treatment. Plus, when you buy one of these bottles, 3% of profits go protecting over 10 million acres of Amazon Rainforest.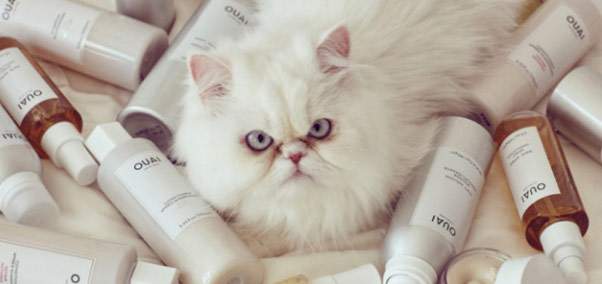 OUAI
From hair guru and celeb stylist Jen Atkin comes OUAI, which is luxurious and totally affordable. OUAI believes that looking good should be easy, and that luxury should be accessible…not just for those who can afford a glam squad. OUAI is all about embracing natural beauty, natural products, and natural (cruelty-free) processes – creating real hair for real life no matter how many Instagram followers you have. From the shampoos to the supplements, everything is designed to nourish your hair and make it the very best it can be. And the best part: not only are these products awesome enough to get the job done, but they're extremely Instagrammable – I dare you to try not to take a photo.
Favourite product
Wave Spray – this multi-award-winning beauty buy is a great hack for when you want that 'beach babe bed head' look. Infused with rice proteins, it gives your hair an effortlessly cool wave which you can take from day to night.
Related Articles
Subscribe and follow
Get the latest beauty news and offers.