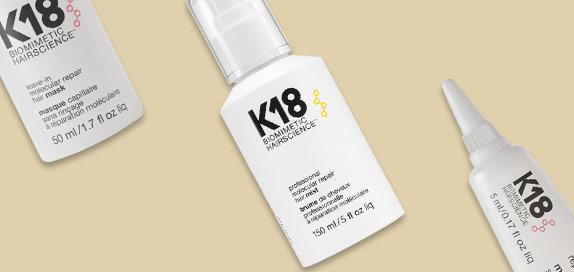 8 products found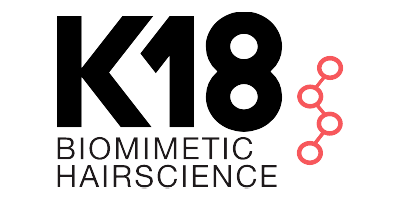 Less ingredients. Less time. Less fuss. That's the K18 ethos.
Streamlining our hair care routines is what K18 does best, allowing us to get that post-salon style with total ease. This pro-community hair care brand listens to what consumers want, so much so that they allow their loyal customers to help them rewrite the rules on hair care.
K18 are on a mission to liberate expression. They want to make the impossible possible with the right tools, which is why they've set about creating some of the most innovative hair care tools on the market. They use their passion and drive to build a community of forward thinkers, risk takers, and rabble rousers, forever changing the world of hair care.
Fearless innovation is what pushes K18 forward, allowing them to create simple yet effective solutions that repair, refresh, and revive all hair types.
Why We Like K18
"Simplicity is what we love when it comes to our hair care and styling routines, which is why K18 are always our first choice. This vegan hair care brand uses minimal ingredients to ensure maximum results, allowing us to spend less time faffing and more time thriving. "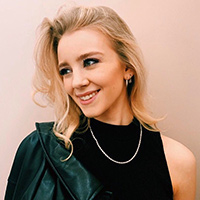 Written by Ellie Child, Beauty Editor
Frequently Asked Questions about K18
Do they use any silicone in their formulas?
None of their products contain any silicone.
Are these products free from questionable ingredients such as Parabens?
100% of the products we feature from K18 are paraben-free.
Does K18 use phthalates in their products?
They don't use phthalates in any of their products, making them completely phthalates-free.
Are there Sulphates in their formulae?
Their product formulations are sulphate-free.
When it comes to my cosmetic products, I follow a strictly vegan regime. Are K18 100% vegan-friendly?
K18 are vegan-friendly, so no animal by-products or animal-derived ingredients are used in their product lines.
Are they an animal-friendly/cruelty free cosmetic brand?
K18 are a cruelty-free brand. This means their manufacturing and testing processes are completely free from animal testing.
Has K18 been Dermatologist tested?
Yes, basically meaning that a medical skin practitioner has tested the product.
In what country are the products made?
The USA is the country that K18 products are manufactured.