The Best Olaplex Dupes That'll Repair Your Hair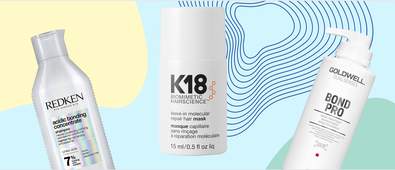 You know the spiel by now— bleaching and colouring, heat styling, chemical straightening and perming, and even environmental aggressors can all take a toll on your hair.
If you have dry, brittle strands that are prone to breakage and split ends, then you're definitely going to want to start incorporating some bond-building products into your routine in order to bring your hair back from the brink.
What is a bond builder and why do you need one?
Our hair is made up of bonds that break down over time from all the stressors we were just talking about, so you need a bond-building treatment (or more than one) to get deep into the hair shaft and rebuild the bonds. A lot of these treatments will also seal the hair cuticle, which raises when damaged, to leave you with smoother and softer hair.
What is the best bond-building treatment?
It needs no introduction. The most well-known bond builder on the market comes from Olaplex. Their huge range of treatments and styling products are loved by professionals and amateurs everywhere—and by us, of course! It's also what you'll usually be offered along with your salon services to ensure you leave with your silkiest hair ever.
However, it's no secret that Olaplex can be a little on the pricier side, especially when using it as part of an everyday hair care routine to maintain results. So we've rounded up a load of Olaplex alternatives on the market at all price points that do a great job at fortifying your strands. Whether you're happy to splurge, want to bag a bargain or simply embark on a quest to find the best bond-builder for you, we have a variety of Olaplex dupes to choose from.
Healthy hair is on the horizon!
Olaplex No. 3 Bond Perfector Dupes
Dupes for Olaplex No. 4 and No. 5 Bond Maintenance Shampoo and Conditioner
Olaplex No. 7 Bonding Oil Dupes
Olaplex No. 8 Bond Intense Moisture Mask Dupes
Olaplex No. 9 Nourishing Hair Serum Alternatives
Incorporating some of these bond-building formulas into your haircare routine will ultimately leave locks soft, silky and salon-worthy. Want to banish breakage for good? Check out How to Fix Damaged Hair: The Ultimate Repair Routine plus 7 Reasons Why You Should Invest in a Hair Bonnet.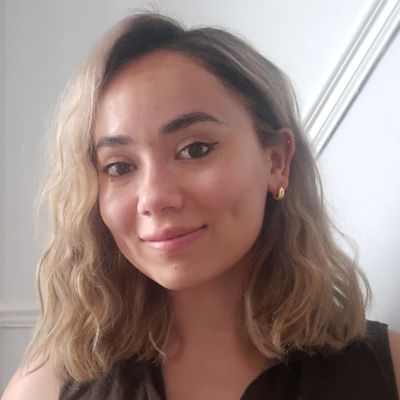 Gabriella is a junior content writer with a background in creative writing, content marketing and journalism. She's passionate about all things makeup and skincare, but especially vegan and cruelty-free beauty that is effective and inexpensive.