7 Reasons to Buy a Hair Bonnet
7 Reasons Why You Should Invest in a Hair Bonnet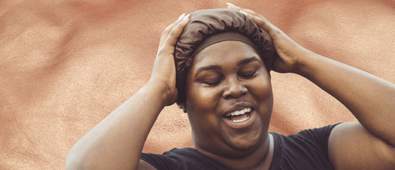 Hair bonnets are the hair accessory you never knew you needed until now. Granted, they might have you feeling like an extra from The Handmaid's Tale at first, but once you see just how healthy and happy they make your hair, you'll never want to go to bed without one.
Hair bonnets, 'hair wraps', 'bonnet caps' or 'hair turbans' have always been an essential for those with curly, afro or textured hair as they not only protect locks but they also retain moisture and prevent frizz. With that being said, they aren't an accessory that's strictly limited to curly hair types. Nope, in fact, every hair type and texture can reap the benefits of a hair bonnet.
If you're looking for an easy, fuss-free way to achieve your dream hair goals – we're talking length, strength and shine – then look no further. We break down seven reasons why you should invest in a hair bonnet and, of course, supply you with the best.

It prevents tangling
Tossing and turning equals tangling, and tangling equals split ends and breakage - a combo we definitely do not want. Wearing a hair bonnet to bed is the quickest and easiest way to avoid any knots and tangles from forming. All you have to do is tuck away hair and look forward to a much more manageable mane in the morning.

It minimises frizz
Do you ever wake up with a frizz-ball for a hairdo? That'll be the friction from your pillowcases. Hair bonnets are the perfect way to stop strands from rubbing on your pillowcases. They reduce the amount of frizz you wake up with, as well as prevent knots, thinning and breakage.

It helps to keep hair hydrated
Whilst those high thread count cotton sheets promise a good night's sleep, they also promise to absorb all the moisture from your hair. Hair bonnets ensure that your hair stays hydrated, and that your conditioning products aren't soaked up by your pillowcase.

It protects hair styles
Not everyone has time to style their hair in the morning. Hair bonnets, especially satin hair bonnets, keep curls and braided styles fresh and vibrant while you catch those all-important zzz's, allowing you to wake up with a hairstyle that's ready-to-go.

It makes your hair products work harder
When you apply your favourite hair oils, serums and leave-in conditioners at night, there's more chance that they're going to be soaked up by your pillowcase rather than your hair. With help from a hair bonnet, you can go to sleep rest assured that any products that you use on your hair before bed are working overtime to smooth, condition and nourish locks.

It can help improve the appearance of skin
You're probably wondering how a bonnet cap can help with the appearance of your skin but think about it; all of your hair's natural oils, as well as styling products, are deposited onto the surface of your pillowcase, which are then transferred onto your skin. It's a recipe for breakouts, clogged pores and skin irritation. Hair bonnets are a great way to ensure that your pillows are kept clean and your skin is kept clear.

They are cost effective
Whilst some hair bonnets boast a high price-tag (the satin and silk kind), most are completely affordable and give you so much more bang for your buck. As bonnets make your hair much healthier and more manageable, you'll find that there's less need for lots of styling products.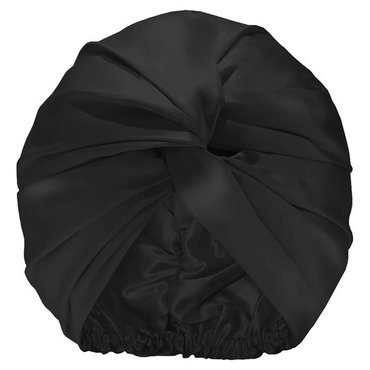 £70.00

£75.00

(7% off)
Silk hair bonnets are the finest of them all, and this one is double-lined with soft pure silk on both the inside and out for an extra boujee bedtime. Made for curly and thick hair types, this bonnet protects against friction throughout the night, reducing the chance of breakage, split ends and tangling.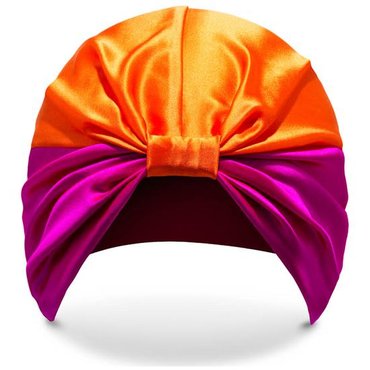 £37.00

£50.00

(26% off)
Hair care but make it fashion. As well as completing any outfit, this gorgeous pink and orange hair wrap is designed to help maintain your hairstyle, prevent friction and tangles and help with curl preservation. Made with award-winning silk, it promises to keep your hair in tip-top condition at-home and when out-and-about.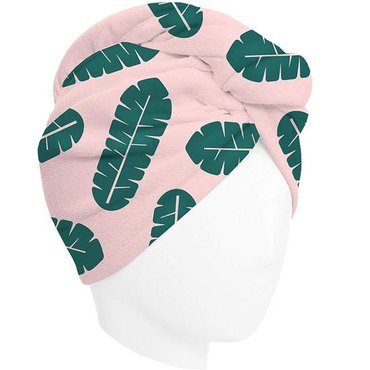 £19.75

£20.00

(2% off)
Doubling up as a towel wrap and hair bonnet, this is a must-have for your hair routine. Not only does the tropical palm print add some style to your towel rack but the silky-soft, microfibre material combats frizz and split ends so that your hair stays healthy, hydrated and full of bounce. Use it to cut down blow-dry time or as a hair wrap to protect hair overnight. We love applying a hair mask then wrapping hair before bed for the ultimate beauty sleep.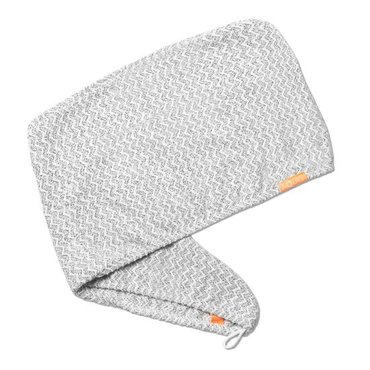 £30.00
Aquis is the haircare brand that helps you make the most of freshly-washed locks. Knowing that hair is most vulnerable when wet, this hair turban fights against breakages, frizz and weakened strands by cutting down on drying time. The woven fabric boasts moisture-wicking properties that soak up water before it weighs down strands.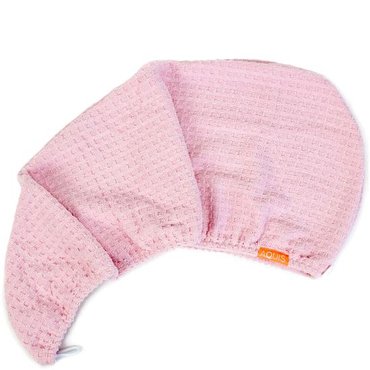 £24.50

£35.00

(30% off)
Just like the Aquis Lisse Hair Turban, the Waffle edition protects wet hair and cuts down drying time. The hands-free towel turban is constructed in layers and features a waffle texture making it better suited to thick and dense hair types, such as African and Asian.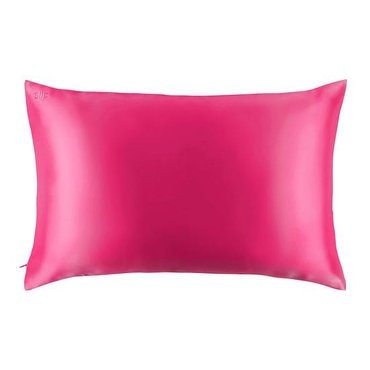 £85.00
If hair bonnets aren't really your thing but you still want to reap the hair benefits that they have to offer, then check out Slip's Silk Pillowcase – a firm-favourite amongst the likes of Jen Atkin and Emily Ratajkowski. Working just like the hair cap, the pillowcase is lined with mulberry silk to prevent frizz and friction, bed-heads and sleep creases. Not to mention, your hair and skin products are actually able to work their magic overnight as they aren't soaked up by the pillowcase - result!
Once you start using hair bonnets, you'll never look back. Who would have thought that such a simple hair accessory could give your locks A-star treatment? Don't forget to pair your bonnet with some of The Best Leave-In Conditioners to reveal your softest, smoothest and healthiest tresses yet.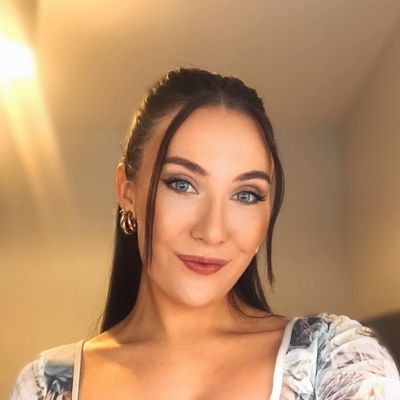 As the Senior Content Editor for Cosmetify, Carly is the go-to for all the latest (and greatest) beauty tips, tricks and trends. With over six years of experience in the industry, she knows all the ins-and-outs when it comes to health, beauty and wellbeing.