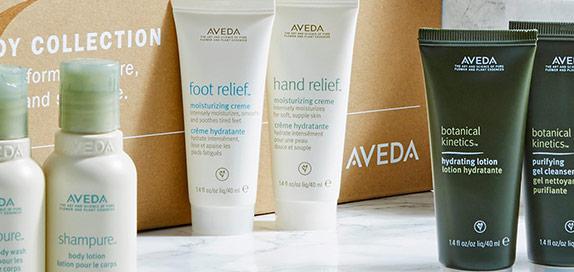 Aveda
Embrace the Aveda collection of shampoos, hair masks, conditioners and more besides. Make sure you sign up to our alerts so that you are always aware of Aveda sales and deals.
Best Selling Aveda Products
Aveda Be Curly
Go on, Be Curly, it's what your hair does best. Tailored to enhance those luscious curls, wavy locks and gorgeous ringlets, Aveda's Be Curly range is the Mecca for curly hair.
Harnessing the hair-loving potential of natural ingredients, Aveda have made a superior collection for our curly-haired friends. Vegan and cruelty-free, each remedy is brimming with active nutrients to bring out the best in your curls; whether it's a soothing shampoo, stellar styling product or nourishing conditioner, it's a must-have for your selection.
Browse the top-class range here on Cosmetify to find everything you need to hydrate, soften and style your lustrous curls.
Welcome the enriching power of nature into your hair care routine with this entirely natural and organic remedy. Aveda are all about holistic, vegan and cruelty-free formulas, exemplified by the natural ingredients imbued into their leading shampoo for curly hair.
A soothing combination of organic aloe and wheat protein gently cleanses the scalp, manages frizz and makes styling your hair an effortless dream. Whilst you're lathering your locks with the luxurious shampoo, enjoy the wave of citrus notes that rejuvenate your shower routine.
£18.45

£21.50
The iconic emblem of the 'Be Curly' collection, the bestselling Curl Enhancer has become the go-to styler for curly hair. The organic remedy intensifies each curl to add noticeable definition, texture and shine.
Vegan and natural, the bright green bottle is saturated in clean ingredients to produce luscious curls: wheat protein and organic aloe mix to expand your hair when it's wet and retract it when it's dry. The process seems simple but the results are impressive - your curls fall into a gorgeous shape and exude a silky-shine.
£21.85

£23.00
Make styling your hair a stress-free and seamless doddle with Aveda's top-rate style prep. Designed to detangle knots, moisturise each cuticle and add definition to every curl, the organic remedy brings out the best in your curly locks.
Enjoy the softening blend of babassu oil and organic aloe as it locks in moisture to each strand. Suitable for all curl types and for every day use, the nourishing formula allows you to style your hair with ease and maintain a defined look throughout the day.
£7.20

£9.00
Aveda Shampure
Suitable for all hair and body types, from wavy to tight, sensitive to oily, Aveda's Shampure range continues its holistic theme by incorporating a stream of organic and natural ingredients into each product.
Whether it's with a cleansing shampoo, softening conditioner or luscious body lotion, the wholesome team at Aveda have intricately created each formula to bring out the best in your hair or skin.
Shop the supreme selection of bestsellers here on Cosmetify to add some natural goodness to your skin and hair care routine. Whilst you're here, why not treat yourself to a complementary hair and skin care duo for lustrous locks and silky-smooth skin?
Those gorgeous, glossy locks of yours need nurturing, and we have just the product. Aveda's much-loved Nurturing Conditioner is bursting with enriching ingredients to detangle knots, produce a radiant shine and deliver hydration without weighing your hair down.
Imbued with 25 flower and plant essences, the replenishing formula is laced with gorgeous aromas to finely scent each strand. Natural and organic, welcome the soothing potential of plants into your shower routine and notice visibly smoother and softer locks.
£7.20

£9.00
Calling all festival-goers, city-breakers or just anyone who struggles to find the time for a thorough hair wash, Aveda's Dry Shampoo is made for you.
Considered as one of the highlights of their Shampure range, the 99.8% natural remedy harnesses the replenishing power of flower and plant extracts to cleanse your locks.
Sleek and compact, the dry shampoo is perfect for when you're on the go and need to remove impurities and absorb excess oil from your hair.
£24.50
Imbued with 25 flower and plant essences, this luxurious body lotion soothes the body, mind and soul. The calming aromas create a relaxing pampering session that lets you indulge in some much needed TLC.
Ylang-ylang, lavender and pettigrain evoke a dreamy, floral scent that occasionally takes your attention away from your silky-smooth, cashmere-soft and hydrated skin. Bask in an evening of tranquility with this body lotion that delivers moisture, hydration and a happy mind.
£7.20

£9.00
Aveda Damage Remedy
The range name says it all, this deluxe collection is for damaged hair that needs some TLC. The diverse selection has a product for every hair type and every concern: find moisture-intensive treatments for dry and dull locks or strengthening shampoos for weak and fragile hair. Whatever you need, Aveda has it in their Damage Remedy range.
Much like the rest of Aveda's production line, Damage Remedy is spearheaded by the revitalising power of plants. Instead of the typical stain of parabens, silicone and phthalates, Aveda imbue their nourishing products with natural and organic ingredients that complement a vegan lifestyle.
If all of the above sounds like it's made for your hair (why wouldn't it be?) then explore the bestsellers below to breathe life back into your locks.
This multi-purpose formula has two key functions: firstly, it repairs damaged hair and secondly, it prevents it from breaking in the future. For a hair care product that's made for the present and the future, this leave-in treatment is the one for you.
Organic and natural, the 99.8% naturally derived formula blends the reparation qualities of quinoa, the protective properties of Vitamin C and the calming components of macadamia oil. Add the must-have remedy to your routine and get visibly healthier hair in less than a week.
£7.20

£9.00
Enjoy the dual benefits of this enriching Restructuring Conditioner. Forming the base of the Damage Remedy collection, the potent formula simultaneously repairs and strengthens damaged hair whilst softening and smoothing your tresses.
Achieve hair that looks healthy and feels velvety-smooth after incorporating Aveda's bestselling conditioner into your shower routine. Quinoa extract renews your hair's appearance, an act that's supported by coconut and babassu to reveal tresses that are rich in moisture. For hair that looks on-point and feels flawless, choose Aveda's Restructuring Conditioner.
£7.20

£9.00
You're used to having quinoa in your salad, but you can now enjoy its restorative qualities in your hair care routine. Combined with plant oils, quinoa protein extracts penetrate each cuticle to strengthen it from the follicle to the tip.
Complementing the quinoa extracts, a soothing blend of castor oil, jojoba and meadowfoam seed oils leaves your hair feeling soft, smooth and sleek. Improve the health of your hair's appearance and the texture of each strand with Aveda's standout treatment.
£24.80

£31.00
Aveda Invati
Invati has skyrocketed to the top of the list in popularity, becoming a cult favourite with Aveda's followers for the efficiency, potency and replenishing power of their products.
Browse the bestselling selection here to discover everything you need for a thorough hair care routine: embrace the cleansing qualities of their shampoos, the softening potential of their conditioners and the nourishment of their Scalp Treatment.
Keeping in tune with the rest of Aveda's ranges, Invati is entirely comprised of vegan, cruelty-free and vegan ingredients. Welcome the natural goodness into your hair care collection for hair's that nourished, hydrated and rejuvenated.
There are few more worrying signs than looking in the mirror and seeing your hair beginning to thin. Whilst we appreciate that it's tempting to wallow in sadness, there is an antidote.
Aveda's Scalp Revitaliser creates a healthy environment for your hair to grow: Vitamin E amplifies blood circulation and allows your luscious locks to flourish.
Ayurvedic herbs complement the stream of Vitamin E, adding strength to each cuticle for hair that's thick, full and rich in body.
£12.00

£15.00
Welcome the ayurvedic practices of Indian yoga sessions into your hair care routine. Aveda have incorporated their holistic values into this invigorating shampoo, blending enriching herbs like turmeric and ginseng for rich and full-bodied locks.
Breathe moisture into dry hair, add a bouncy volume to your locks and cleanse your scalp with the soothing remedy. Your calmed and soothed hair is reminiscent of the relaxed yoga vibes from Indian retreats, streaming a sense of contentment into your morning routine.
£9.00
Thicken and condition your locks with Invati's standout product. Certified organic, vegan and cruelty-free, Aveda have harnessed the power of plants and amino acids to mimic your hair's building blocks. The result is thicker, fuller and lustrous locks with a healthy bounce.
The lightweight formula adds texture and volume to your hair without weighing it down. Each strand is softened, smoother and stronger from the follicle to the tip, creating gorgeous, glossy locks you love to show off.
£7.20

£9.00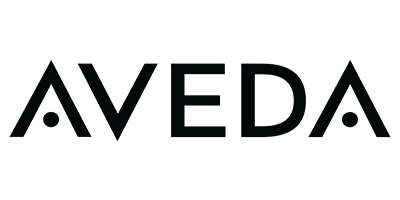 In 1978, inspired by Indian rituals, herbal remedies and the ancient art of Ayurveda, Aveda was born. Founder Horst Rechelbacher – twice named one of the most influential environmentalists in the US by Vanity Fair – firmly believes in celebrating and embracing Mother Nature, and by combining beauty with botanicals, his passion for wellness in cosmetics became a project.
Designed to promote balance in your mind, body and spirit, Aveda is pioneering in the world of holistic beauty. Boasting an exceptional commitment to the environment, they focus solely on creating products made from naturally derived, certified organic ingredients. From shampoos and conditioners to cleansers and lotions, each product is packed with raw herbal ingredients and essential oils, which are not only extremely gentle on your hair and skin but kind to the environment too.
Working alongside rural farmers, Aveda harvest pure flower and plant essences to create the responsible, ethical and conscious products that they're known for today.
Buying cruelty-free is becoming a bigger concern for many consumers, so why not take a look at our entire range of cruelty-free products or take a look at our favourite cruelty-free hair care brands and products?
Why We Like Aveda
"You don't remain a favourite of consumers and salons alike without quietly impressing each time a cosmetics lover reaches for one of your products. So maybe it's the constant spirit of innovation, or perhaps the dedication to going about things in the clean-living, eco-friendly manner laid out in the 'Aveda 'way, but we can't help but warm to the brand, particularly for how it fuses the best elements of both an eco cult concern and internationally known institution."
Alex Bryson, Content Strategist
Where can you buy Aveda products in the UK?
Aveda products can be bought online in the UK from Look Fantastic, John Lewis and Allbeauty. Their products are also sold by Aveda, Mankind and more.
Save money on shampoos, hair masks, conditioners and more, as we compare the prices across different retailers on the web.
Frequently Asked Questions about Aveda
What's the cruelty-free status of products made by Aveda?
Their product line is 100% cruelty-free. As such, Aveda never tests products or formulations on animals.
Do Aveda use Parabens?
A lot of their products are formulated without parabens. Narrow your search by using our sorting options.
Has the end product been tested by an Ophthalmologist?
Where necessary, these products have been ophthalmologist-tested and should be safer for sensitive eyes.
Do Aveda use silicone in their products or formulas?
Aveda uses silicone in some of their formulas. Hide these by using our filters.
I don't want to buy products containing phthalates. Can I shop from Aveda?
If you're looking for phthalates-free products, filter for that option on the brand page.
Are they synthetic fragrance free?
For those who wish to shop fragrance-free, select this option from the Aveda filter on this page.
Will I find sulphates in Aveda products?
Most of their products featured on this platform contain sulphates, but you can shop Aveda sulphate free options by using our filter options.
Does Aveda use mineral oil in their products?
They create mineral oil-free products when possible. You can check by using our site filters.
Are the ingredients used in Aveda products suitable for vegans?
Of the Aveda products you can view on our site, more than half contain animal-derived ingredients. You can see their vegan selection by choosing the relevant filter.
What country are Aveda products manufactured in?
They produce their products in the USA.
Organic
Natural
Cruelty Free