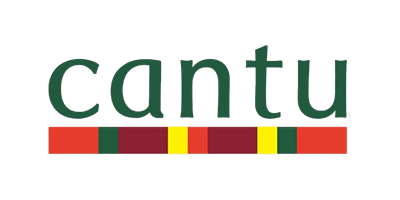 Cantu
Award-winning haircare brand Cantu is the go-to range for naturally curly, coily, wavy and textured mane. Inspiring women to rid themselves of unruly and hard to maintain hair, Cantu is seen as a heroic brand offering the best solutions.
Founded in 2003, they have rapidly grown thanks to its lineup of must-have products at affordable prices. Because Cantu believes that consumers deserve more, they have made sure that their products not only work wonders but smell oh-so delicious too – enhancing your haircare experience.
The 100% pure shea butter and coconut oil infused collection includes conditioners, curl and maintenance products. Amongst these first-class styling and nourishing treatments are favourites like Cantu Natural Coil Calm Detangler and Natural Hair Coconut Oil Shine & Hold, which cater to the growing trend for looser, natural-looking hairstyles.
Whether you want to straighten hair without damaging it, add definition to your tresses or soothe your scalp, Cantu has the finest products to meet the requirements of your naturally textured hair.