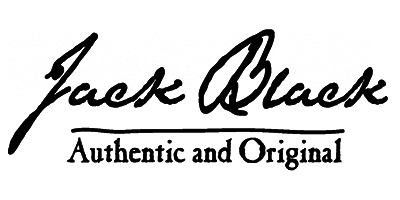 Jack Black
Originally based in Carrollton Texas, Jack Black is a bestselling, authentic male skincare brand that caters for every grooming need, for the modern day man. Whether you are looking for skin, body or haircare products, these luxurious and original formulas will help to make you look and feel your absolute best.
Jack Black started as a way to provide superior skincare that's uncomplicated, effective; but yet still able to grant results. Each skincare and grooming product is simple to use, and multi-functional, to enable the traditional male to uphold a no-nonsense skincare regime.
Are you wanting to update your standard shaving routine, banish imperfections or add some life back into your skin? Then there are many solutions on offer for you. From the award-winning Deep Dive® Glycolic Facial Cleanser to their Double-Duty Face Moisturiser SPF 20, you can rest assured that there is something to enhance every man's daily ritual.
17 years on and Jack Black skin care still promise to use only the best ingredients and to never test on animals; which is why it comes as no surprise that this high-performance range for men is rated as a number one superior skincare company.
You've viewed 32 of 44 products