The 10 Best Exfoliators For Men
By Edward Obeng
-
2 years ago | Updated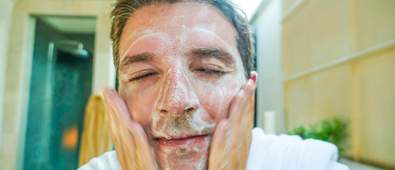 What do you see when you look at your collection of skincare products? If you can spot lotions, creams and oils, that means you're an avid user of moisturisers. So your skincare game is pretty decent. However, this also suggests that there is room for an exfoliator – those handy scrubs and cleansers that remove dead cells and grime from your face.
We know what you're thinking. You already wash your face with water every morning (after pulling that 'I don't want to go to work' face), but it's not the same. Even washing your face with soap will only cleanse the surface of your skin. When you exfoliate, however, you eradicate the deep-rooted gunk that is trapped in your pores.
What should we be looking for?
Since the aim is to unveil a healthy glow, you need to put on your Sherlock Holmes hat and examine the ingredients used in the exfoliators. Look out for ingredients like oats, walnut shell, vitamins and plant-based extracts. They will ensure you get the most out of your facial cleanse.
Like all other skincare products, you need to consider your skin type if you don't want any surprises. Exfoliators that are dermatologist approved are kind on sensitive skin, and those with mild formulas work well on dry skin. Then there's the types with glycolic acid, which work like a charm on oily skin because it targets acne and blackheads.
If you have normal skin, you're laughing. You have the benefit of choosing treatments that fit into any of the above.
So, without further ado, get ready to put your best face forward with these top five exfoliators…
Just before you give yourself a shave for that all-important meeting, prep your skin with this amazing face scrub. Not only does it remove excess oil and unblock pores, but it's packed full of non-abrasive grains – just what you need to soften the skin and lift facial hair for a precise shave. This is definitely a keeper in our books.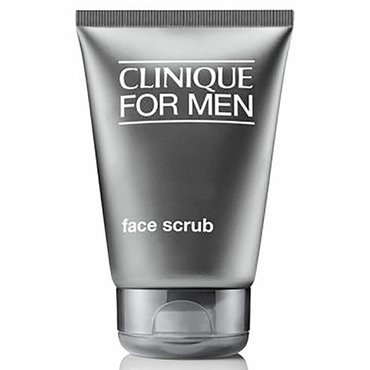 Tired of waking up to lacklustre skin? Then recharge your complexion with this impactful scrub. Designed to put the sparkle back into your skin, you only need a few applications of this wonder-worker before you get the complexion you deserve. Enriched with vitamin E, it banishes those uninvited blemishes that have made your face their home.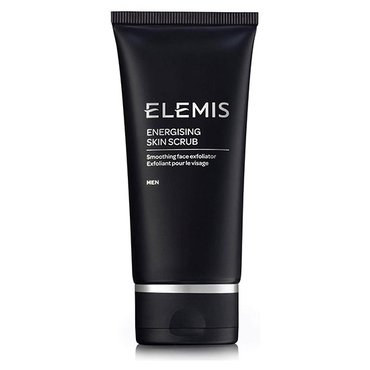 The contents inside this orange bottle are gold! Infused with the anti-inflammatory benefits of aloe vera, this scrub soothes the skin, preventing acne-prone skin from breakouts. What's more, the inclusion of chamomile neutralises free radicals to ward off irritation. And like all good exfoliators, this paraben-free facial scrub will leave your complexion as radiant as the bottle. If there's a name any guy can trust, it's Anthony!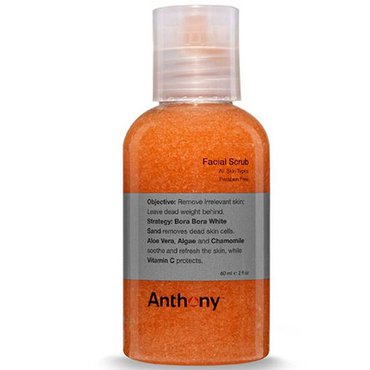 This product and luminous skin go together like peanut butter and jelly. Boasting mechanical and chemical exfoliation, this treatment smooths the skin's texture whilst removing dead skin cells from the outer layer. Bursting with a number of active ingredients, the product hydrates and strengthens the skin, offering maximum comfort.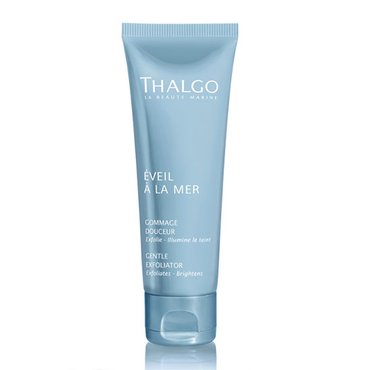 Powered by vitamin C and liquorice extract, this bad boy minimises the signs of ageing, so you can keep everyone guessing until those grey hairs arrive. Thanks to its lightweight formula, you won't feel any residue on your face; but rest assured, this trusty face scrub will still be working hard to leave you with a smooth, flawless mug.
Now you know how important it is to exfoliate, strengthen your skincare game with one of these reliable products, and if you want to find out more just head to our guide to face exfoliators.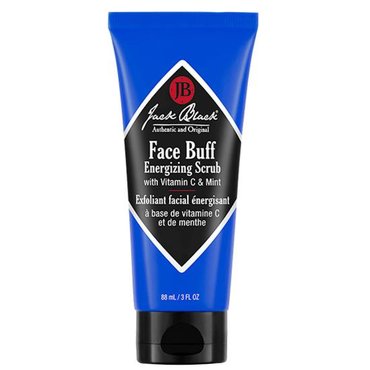 The Grey Exfoliating Face Scrub
Simple, straightforward and efficient - if you like no-thrills skin care then this is the perfect addition to your regime. Powered by the healing potential of Vitamins A and E, The Grey's best-selling exfoliator leaves you feeling slick and sharp.
Unclog pores, remove blemishes, extract ingrown hairs, banish blackheads and absorb excess oils with this multi-purpose formula.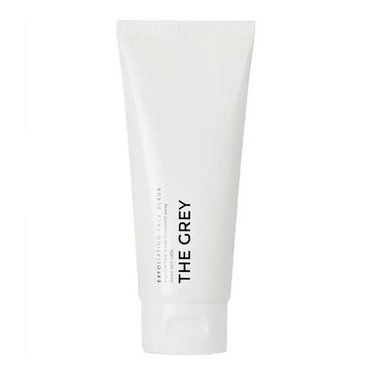 Aveda Botanical Kinetics Exfoliant
This one's for the vegans. Formulated with a wealth of plant-based goodness, Aveda's wholesome exfoliator is tailored to men who embrace the power of nature.
Cruelty-free and vegan, the healing potential of organic ingredients is harnessed to remove dead skin cells and reveal a smooth finish. After you've applied it, refrain from washing it off - this long-lasting formula is designed to be left on the skin for continuous nourishment.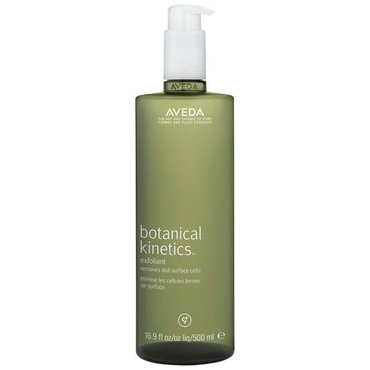 Recipe For Men Peeling Mask
You want smooth and sleek skin? Don't worry, we've got the recipe. Combining the potency of AHA acids with the dynamism of willow bark extract, this replenishing formula stimulates cell renewal for a healthy complexion.
Specifically tailored to male skin, which is typically more oily and acne-prone, this purifying Peeling Mask minimises the appearance of pores and blemishes.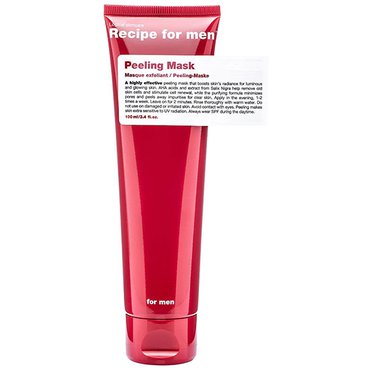 Bulldog Sensitive Face Scrub
Bulldogs may not me renowned for their flawless appearance, however, the brand certainly know how to deliver silky-smooth skin. Their carefully designed Face Scrub is specifically tailored to sensitive skin and contains soothing oils to calm irritation.
A nourishing blend of baobab, willow herb and oat oil thoroughly cleanse the skin without causing redness. If that wasn't enough incentive, this enriching remedy also laces the skin with a woody scent to complement your smooth complexion.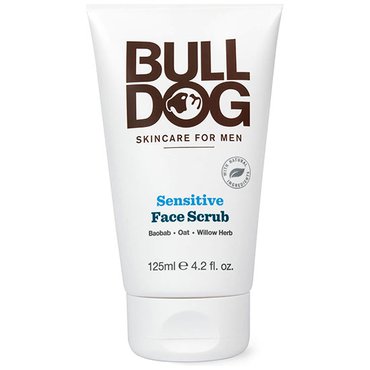 MenScience Microfine Face Scrub
You don't have to be a scientist to figure out the benefits the Microfine Face Scrub has on your skin. Powered by the cleansing qualities of salicylic acid and glycolic acid, the potent remedy buffs away dead skin without causing irritation.
A soothing blend of allantoin and aloe vera soothes the skin to reveal a smooth complexion. Quick-acting and easy-to-apply, it's made to be placed in the gym bag for men who are always on the move.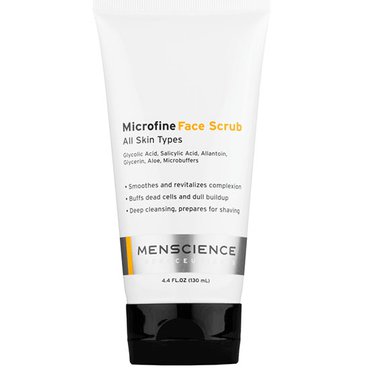 Related Categories