Best Sheet Masks For Men
By Cosmetify Beauty Team
-
1 year ago | Updated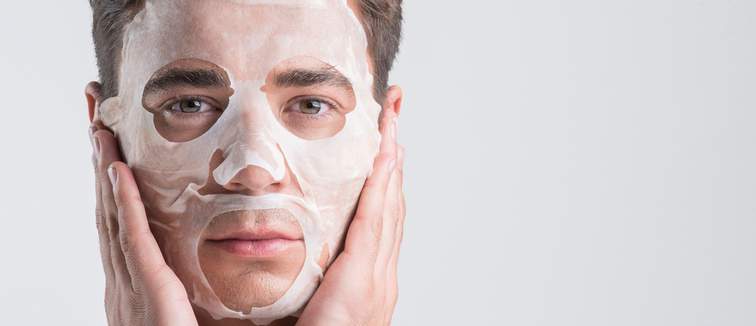 Skin care has come along way since the petroleum-based body creams in the late 19th century. Today, we can rub our hands in excitement at the options available to us, from exfoliators and cleansers to moisturisers.
One product that has taken the world by storm is the sheet mask. More appealing than the swamp monster-looking clay masks, sheet masks are infused with nourishing serums.
Created in South Korea, where the beauty industry is seen as the mecca of skin care, it was only a matter of time before these masks caught on. They have slowly become a standard part of beauty regimens with celebs like Cristiano Ronaldo and P Diddy jumping on the bandwagon.
When to hit the sheets…
Knowing at which stage to incorporate the sheet mask into your skin care routine is important if you want to maximise the results. The general consensus is that sheet masks should be used after cleansers, so don't go rushing straight for them.
It's also worth remembering that a man's skin is around 25% thicker than a woman's...Maybe not the most eyebrow-raising news, but something to consider when looking for the best sheet masks for men.
Here are some we'd think you'd be interested in...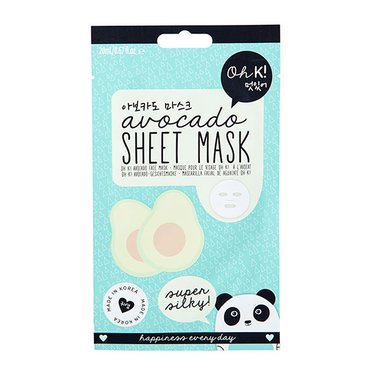 Oh k! Sheet Mask Avocado
Get ready to feed your skin some goodness with this avocado-infused sheet mask. This wholesome fruit isn't only essential to many breakfast, lunch and dinner recipes – it's great for your skin, too.
Targeting dry and dull skin, the formula delivers waves of hydration and moisture. The sheet itself acts as a barrier, preventing the nutrients from evaporating. Instead, they are effectively absorbed into the skin, kickstarting the rejuvenation process.
Go To Store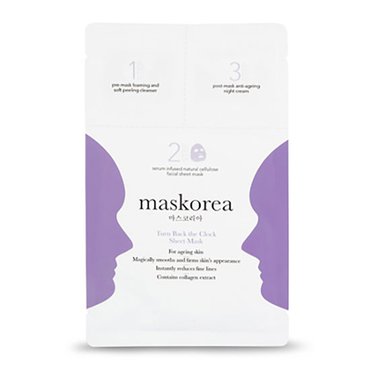 Maskorea Turn Back the Clock Sheet Mask
Life in the city can take its toll on your complexion, from everyday responsibilities to pollution. That's why London's very own maskorea have come up with this essential pick-me-up to remove excess dirt and sweat, whilst also turning back the clock on your complexion. As the core product in a unique three-step process, which includes a cleanser and a night cream, this sheet mask holds the key to that dashing, revitalised look.
Enriched with minerals, collagen and hyaluronic acid, the serum-saturated face mask replenishes moisture levels and reduces the appearance of fine lines and wrinkles. What more could you ask for?
Go To Store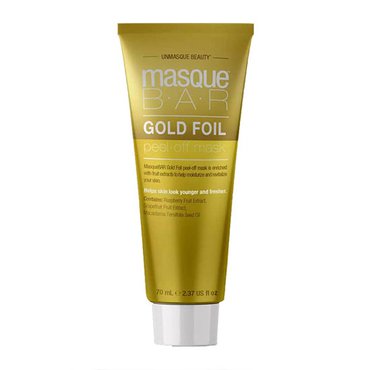 Masque Bar Gold Peel Off Mask Tube
Introducing the complexion curer: the masqueBAR Gold Peel Off Mask Tube, one of Korea's absolute favourites. If you have that all-important date or job interview coming up, then 15-20 minutes alone with this mask will give you the confidence you need to impress.
Fortified with raspberry fruit extract, grapefruit fruit extract and macadamia ternifolia seed oil , this unique formula helps to soften and even out skin, as well as offering hydrating properties that leave your skin looking and feeling its best. With this handy tube by your side, you'll never have to worry about your skin letting you down when everything else is on point.
Go To Store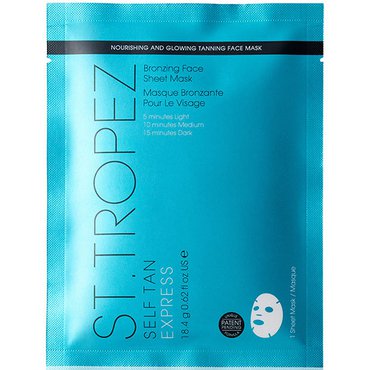 St Tropez Express Sheet Mask
Who would have thought that a sheet mask could deliver the type of tan a guy can usually only get from the sunniest Mediterranean destinations?
The self-tan actives in this mask give you that beach hunk look while you put your feet up and reminisce on your most pleasant summer holidays. The tan gradually develops with each passing minute, letting you achieve any shade under the sun for up to eight hours after initial use.
Go To Store
Lancer Skincare Lift & Plump Sheet Mask 4 Masks
A plump and supple complexion is a sign of youth and health, and that's exactly what's on offer with this award-winning sheet mask. Formulated with wrinkle-diminishing ingredients like palmitoyl pentapeptide, this must-have mask turns back the hands of time.
The serum-infused mask utilises a unique vegan stem cell complex to firm up the skin and a blend of rose water, sodium hyaluronate and centella asiatica extract to deliver intense hydration.
Go To Store
Each of these five sheet masks for men work wonders. All you need to do is sit back, relax and let them do their magic. It's that simple.
Sheet masks are just a snippet of our amazing full range – if you fancy more information, check out The Best Face Masks for Men and if you'd like to get the perfect glowing skin, check out our guide.