The Best Face Masks for Men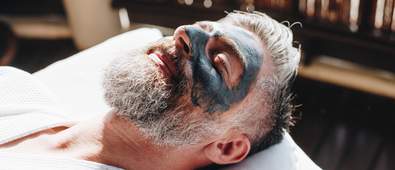 Take a tour of any silicon valley giant or premier league club and you're likely to discover all kinds of rejuvenating tech, from sleeping pods to ice baths. And it's not crazy to imagine that one day we'll all finish a shift at the office with a couple of hours in the isolation chamber.
For now, though, such techniques remain both eye-wateringly expensive and a logistical nightmare. Attempting to install any one of these massive contraptions in a normal house is likely to leave you feeling distinctly unrefreshed.
There is, however, a more manageable alternative. The rising popularity of male-specific face masks points to an increasing desire amongst men to simultaneously address the physical symptoms of tiredness and take a few mindful moments out of the hectic modern world.
While the idea may seem a little unusual to many westerners, who limit their mask-wearing to Halloween and ...er ...yeah, pretty much only Halloween, this is a movement well-established in the east. But if you're not wholly familiar with korean skincare, then read on for a brief outline of a face mask's key characteristics.
Different masks are orientated around different actives, ensuring that each has unique properties and qualities to offer. Although an absorbent material such as clay or charcoal typically acts as the primary ingredient, skincare innovators are always searching for more effective ingredients, which can result in some eyebrow-raising ingredient lists. (Still got questions? Just visit our guide to face masks!)
So press snooze on the sleep pods, place cold therapy on ice, and find out how to get a fresh, youthful skin tone with a minimum of fuss and cost.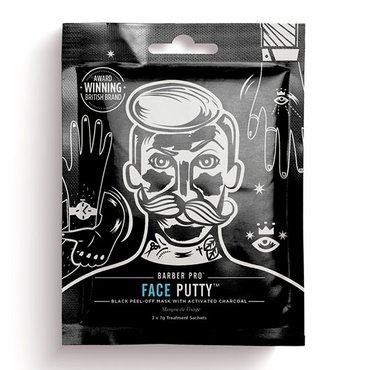 This putty from BARBER PRO is a fantastic all-rounder, simultaneously detoxifying, exfoliating and re-balancing your complexion. That's down to a vegan-friendly composition that utilises the natural benefits of activated charcoal.
Go To Store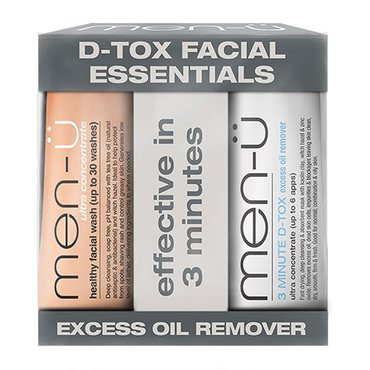 The grooming experts at men-ü cover all the bases in this practical detox pack. Their Healthy Facial Wash perfectly cleanses your skin, before the 'Deep Clean' Clay Mask sets to work removing any impurities or excess oil. Kaolin clay is the star of the show here, although witch hazel also brings its share of skin-boosting benefits.
Go To Store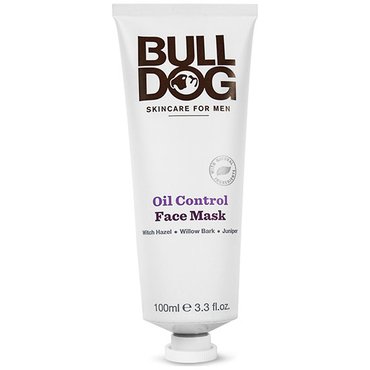 Witch hazel also features in this Bulldog skin treatment, alongside hazel, juniper and a blend of three different clays: kaolin, Cornish and volcanus. This unique blend is especially good at lifting away the excess oil that can lead to shininess and breakouts.
Go To Store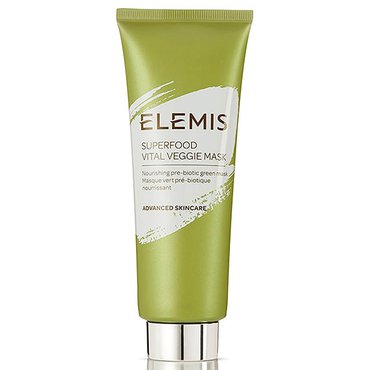 This fresh take from ELEMIS focuses primarily on brightening the visage. Aside from refining the appearance of the skin's surface, the masque also imbues skin with a healthy radiance, thanks in large part to the infusion of passionfruit acids, wheatgrass and vitamin C.
Go To Store
At first glance, this LAB SERIES blend seems a very different proposition. For a start, it's bright blue. If you don't mind looking like a Pict or particularly keen Italy fan, however, then it makes for an enticing proposition. Not only does it unclog blocked pores, banish pollutants and strip away oil, it also leaves your complexion looking decidedly healthier.
Go To Store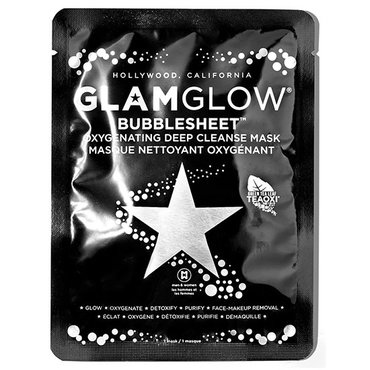 Unlock the next gen in masking with this extreme bubble mask from skin care enthusiasts GLAMGLOW. Sure, it may look a little ridiculous when activated but we promise you that any unwanted dirt, oil and grime will be lifted away immediately. Plus, the infused charcoal and green tea purifies to reveal a totally flawless complexion.
Go To Store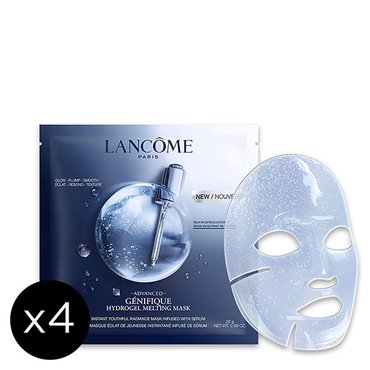 Coming in at a slightly higher price tag, the Lancome Genifique Hydrogel Sheet Mask is for those special occasions when your skin needs sorting out, and sharp. This one-off mask contains the same amount of bifidus extract found in one bottle of the brand's Advanced Génifique Serum 30ml, meaning your skin receives an intense surge of protection and strengthening properties to keep it supple.
Go To Store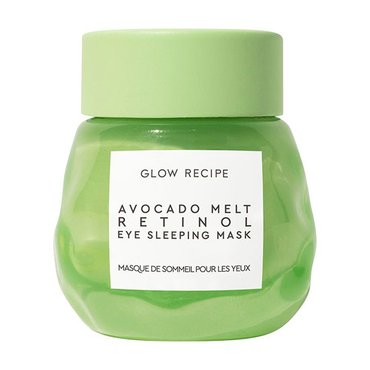 You're probably aware of the numerous health benefits of avocado, but how well-versed are you on the effects it has on the skin? Combining with retinol and hyaluronic acid, the superfood eradicates the appearance of wrinkles, replenishes the delicate area around your eyes and re-energises your complexion.
Basically, it's ideal for when you've had a few too many late nights and need to give a pick-me-up to tired skin.
Go To Store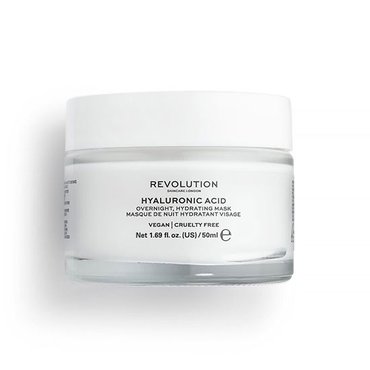 Giving new meaning to the term 'beauty sleep', this affordable face masks replenishes your skin whilst you're dreaming of a fresh complexion. The lightweight gel-mask is powered by the hydrating properties of hyaluronic acid, which combines with sweet almond oil and Vitamin E to lock in moisture, produce a smooth texture and increase suppleness.
Apply it just before you get some z's and wake up with refreshed skin on show.
Go To Store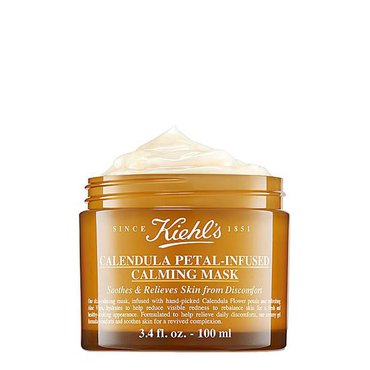 As much as we may hate to admit it, some of us men do occasionally like to pamper ourselves. If that sounds like you (don't worry, we won't tell your mates), then embrace the soothing energy of Kiehl's Calendula Petal-infused Calming Mask.
Dubbed as 'spa in a jar', the luxury face mask utilises the hydrating properties of aloe and cucumber to quench your skin's thirst. Fresh and natural, it's a must-have for anytime you need to unwind after a long day in the office.
Go To Store
Until we find ourselves catapulted into a future of high-tech sleep chambers, then, these options constitute some of the very best facemasks for men wanting to calm their minds and boost their skin.
And something to check out before applying that mask: How To Get Rid Of Razor Burn Post-Shave.
Related Categories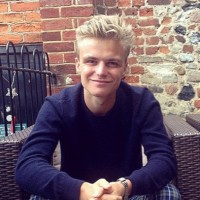 Alex has over six years of experience as a writer. He demonstrates exceptional grooming knowledge and has a natural skill for following current trends.