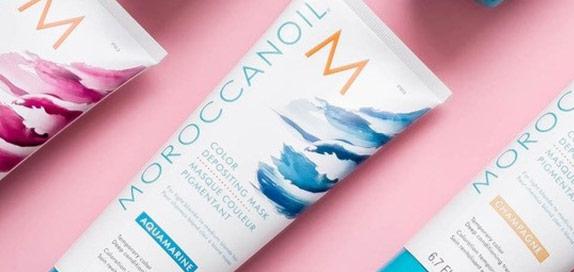 Moroccanoil
Explore the Moroccanoil selection of conditioners, hair masks, shampoos and more besides. Make sure you create a brand alert so that you hear about product deals and promotions. Read More
Why We Like Moroccanoil
"Nothing cares for our hair quite like Moroccanoil. This leading hair care brand puts stressed-out tresses first, providing them with a multitude of products that calm, nourish and rehydrate neglected strands. Choose from shampoos, conditioners and treatments to add a lust-worthy shine to your 'do. Our go-to treatment is their Moroccanoil Treatment Original!"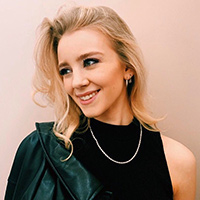 Written by Ellie Child, Beauty Editor
69 products found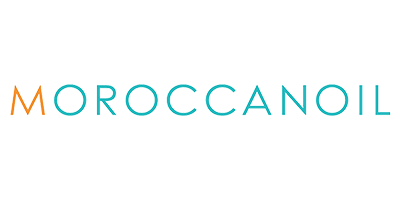 Moroccanoil is the renowned haircare brand that offers a ravishing range of styling, finishing and conditioning products, that work miraculously to enhance hair health, after the first use.
Carmen Tal, co-founded the brand after discovering the unique and powerful benefits of the Moroccanoil treatment, whilst travelling. She visibly noticed results and found that it truly transformed her locks from dry and damaged to silky-soft and glossy. As a result, her strong desire to share and explore the marvellous effects of Argan oil, lead her to create a brand that offers women high-class, restorative haircare.
Derived from Southwest Morocco- their signature ingredient−Argan oil−is infused in each of their products to keep the hair strengthened and healthy looking, thanks to its remarkable antioxidant properties. It is also a free-radical neutraliser and UV protector, that's rich in vitamins, which helps to keep the hair in tip-top condition – no wonder it is highly commended in industry!
Moroccanoil strive to design innovative products using only the highest quality ingredients and formulas, to deliver exceptional results every time. Offering a variety of products, from intensive conditioning treatments to essential shampoos and conditioners, they have developed products for each hair type so you can shop a haircare range that is suited to your hair type and texture.
Celebrating 10 years of oil-infused innovation, they pride themselves with creating reparative ranges that are free from animal testing and where possible, their packaging is made with recycled materials.
Discover a potent and powerful collection of haircare – that certainly won't disappoint.
Frequently Asked Questions about Moroccanoil
Does this brand test its products or formulas on animals?
As a cruelty-free brand, Moroccanoil does not incorporate animal testing into its development or production regime, nor does it authorise any third parties to perform animal testing on its behalf.
Is there alcohol in these products?
They avoid including alcohol in their formulas where possible.
I don't buy brands that aren't fragrance-free as i find they irritate. Am I ok to buy Moroccanoil?
Many of them are not fragrance-free. Narrow the product list to this preference by using our site filters.
I do not wish to buy products containing mineral oil. Can I shop from Moroccanoil?
They create mineral oil-free products whenever possible.
Are these products made without the use of Parabens?
Some of their products contain parabens so Moroccanoil aren't classified as a paraben-free brand. See their 'free-from' products by using our 'sort by' options.
I'm avoiding products with phthalates. Can I still shop from this brand?
They have a few phthalates-free products, with no phthalates included in the formulas.
Are these products formulated with sulphates or are Moroccanoil sulphate free?
Some of their products are formulated with sulphates however the have ranges that are free from which you can view by using our filters.
As someone who only uses vegan brands, what's the vegan-friendly status of Moroccanoil?
Most of the Moroccanoil products featured on our site are not vegan-friendly, but you can view those that are by simply looking for the vegan icon on the relevant product page.
Where in the world do Moroccanoil produce their product line?
Moroccanoil products are manufactured in Israel.