Sigma Beauty
Sigma Beauty is one of the fastest growing, leading beauty brands in the industry.
110 products found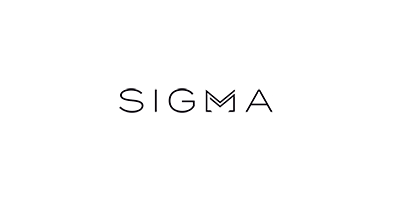 Sigma Beauty is one of the fastest growing, leading beauty brands in the industry. Offering a ravishing range of high-quality brushes and tools, they know that performance and quality are key when it comes to meeting the needs of makeup-lovers worldwide.
Sigma Beauty was founded in 2009 by Brazilian couple, Rene and Simone. By utilising their expertise in biology and civil engineering, they have been able to create show-stopping beauty innovations with advanced technology, that deliver professional quality and results.
Sigma Beauty have had a cult following since the beginning, with their first brush set ever designed, which sold out instantly. Today, they continue to bring style and innovation to their products, and with an affordable yet stylish range of brushes available worldwide – you really can't go wrong!
Their fabulous cosmetic brushes are widely popular in the beauty world, as they allow you to create the perfect makeup application -thanks to Sigma's unique Synthetic Sigmax bristles - helping you to achieve a flawless finish, every time.
Discover the stunning selection of vegan-friendly, professional-quality brushes and tools that are recommended and used by experts in the industry - they will certainly enhance your beauty routine!
Are Sigma Beauty formulas and products cruelty-free?
Sigma Beauty is a cruelty-free brand, meaning it does not engage in the practice of animal testing for any of the formulations in its product line.
When it comes to my cosmetic products, I follow a strictly vegan regime. Are Sigma Beauty 100% vegan-friendly?
No animal ingredients or by-products are used in Sigma Beauty formulas, making them suitable for vegans.
My skin is quite sensitive, are Sigma Beauty hypoallergenic?
Less than half of the Sigma Beauty product line featured on Cosmetify is hypoallergenic (literally 'allergy tested'). Narrow your preference using our sorting options to see suitable product.