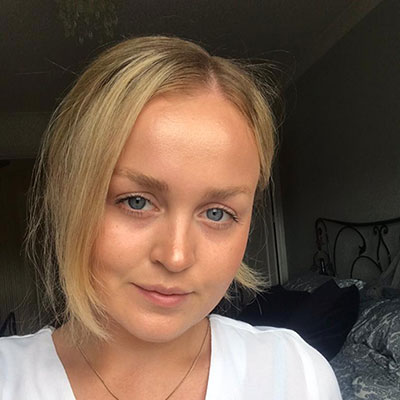 Hannah Liddle
Content Writer
Follow on LinkedIn
- Hannah has over four years of experience as a writer
- Bachelor's degree from Manchester Metropolitan University
Work Experience
Hannah began her venture into copywriting in 2016, starting as Junior Copywriter for PHMG, who quickly recognised her talents and promoted her to Senior Copywriter and Team Leader.
She worked at PHMG for 18 months before she moved from Manchester to London in March 2018, joining the team at Cosmetify as a Content Writer. She's also had the pleasure to write for other publications such as nuddy, WithLocals and TaleFlick.
Education
Hannah studied Film and Media Studies at Manchester Metropolitan University. She graduated with a 2:1 grade bachelor's degree in 2015.
Hannah says:
"I'm a firm believer that dehydration is a character flaw and good skin starts from within. (Hyaluronic acid is my saviour too, though). I'm all about that fresh, dewy look and always on the hunt for the best clean, vegan skincare."
If you'd like to get in touch with a member of the Cosmetify editorial team then please visit our contact us page.
What I'm Loving Right Now
Hannah's Latest Posts