Sunscreen for Sensitive Skin
Best Sunscreen for Sensitive Skin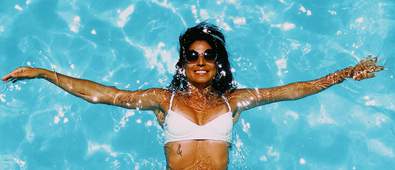 If there's anything the ageing feature of FaceApp has taught us, it's to use sun cream a little more scrupulously to stave off that face full of wrinkles. I mean, my aged selfie looked like The Grand High Witch from The Witches when she's not in disguise. Help!
However, taking care in the sun isn't easy for those with super sensitive skin types and can often have an adverse effect, causing stinging, rashes, inflammation and itchiness. That's why we've taken a deep dive into the best sensitive skin solutions...
After doing some digging into what causes irritations, we discovered that there are two types of SPF – physical and chemical.
Chemical sun cream is absorbed into the skin, where it then soaks up UV rays before releasing them from the body. Usually made with a variety of chemical combinations, these formulas cause big reactions with sensitive skin types.
Physical sunblock is usually made from titanium dioxide and zinc oxide. It sits on top of the skin and reflects UV rays away from us. The main downside here is that you'll be chilling on the beach with a completely white face...not cool.
Whether you have sensitive skin or are allergic to some of the chemical ingredients in SPF, finding a sun cream that works for you is painful and by no means fun.
If you're allergic, or think you could be, we highly recommend finding out exactly what it is you're allergic to so that you can save yourself the pain and hassle of trial and error. And always test patch sun creams beforehand by putting a small amount in the crease of your arm 24 hours in advance.
With all of that in mind, we want to make sure everyone – yep, even you with the most sensitive skin – can enjoy the sun without having to worry about reactivity. So, we've gathered a list of the best sun creams for sensitive skin which will stop UV rays and flare ups in their tracks. Not today, Satan, not today.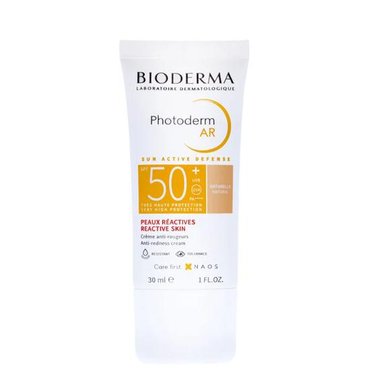 £15.88

£18.00

(12% off)
We'll start off this list with a multi-tasker, one of our favourite things here at Cosmetify. The Bioderma Photoderm AR SPF 50+ Tinted Cream protects your skin from UVA/B rays with its patented Cellular BIOprotection® complex, while also soothing redness and any other irritation with its Rosactiv® technology. And the tint helps cover minor impurities for a healthy-looking glow. If fragrance is something that makes you flare up, don't worry. This formula is also fragrance-free!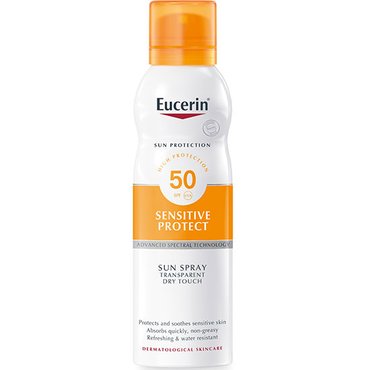 £21.50
Eucerin is a dermatologist-recommended brand that is always producing great skin-loving products, so if you have sensitive and blemish-prone skin, their Sensitive Protect Sun Spray SPF50 is the perfect solution. It contains Advanced Spectral Technology to protect from UV rays as well as Licochalcone A to neutralise free radicals, both of which can cause further stress to your already stressed skin.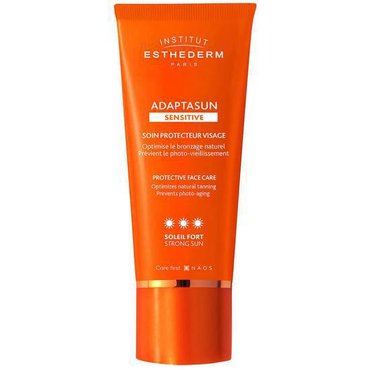 £40.71

£42.00

(4% off)
This cream protects your skin from UVA/B ray damage and signs of photo-ageing, all while still being kind to sensitive skin and promoting fast, safe natural tanning. It's alcohol- and paraben-free formula also helps reduce inflammation, and it even works at a cellular level to improve your skin's own natural protections. Count us in!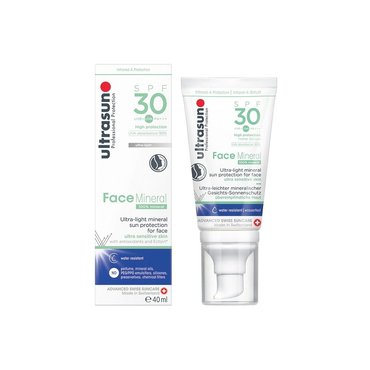 £19.50

£26.50

(27% off)
This mineral sunscreen is ideal for sensitive skin but won't leave you with that infamous, unwanted white cast all over your face. There's none of the usual irritants in this cream, such as perfume, silicones and parabens. As a bonus, the ectoin and antioxidants in the lightweight formula help regulate your skin's moisture levels.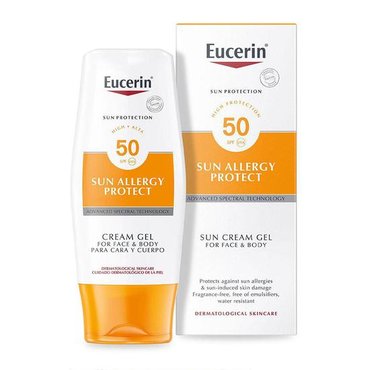 £21.50
If it's the sun itself you're allergic to, we have to recommend Eucerin once again. Their Sun Allergy Protect Gel-Cream SPF 50+ protects your skin from sun damage caused by free radicals while also using antioxidants to support your skin's own protection system to prevent the trigging of sun allergy.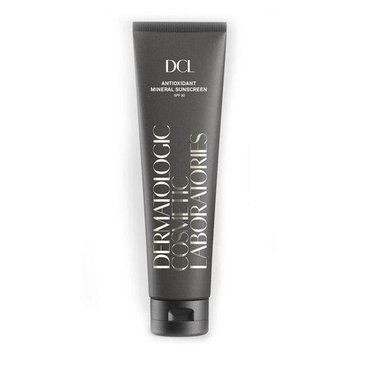 £44.00
For a bit of a splurge, get yourself a tube of DCL Antioxidant Mineral Sunscreen SPF 30. The zinc oxide in this sun cream will protect your skin from damage and ageing, while vitamins and antioxidants refine any texture and fine lines. If your skin's feeling a bit irritated, the chamomile in this cream will soothe while vitamin E hydrates.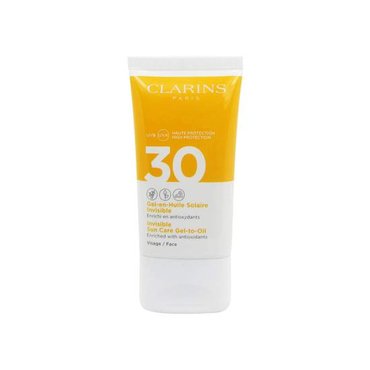 £14.35

£21.50

(34% off)
Aloe vera and other botanicals enrich this silky gel-to-oil SPF 30 to give your skin tons of antioxidants and hydration. The non-streak, non-greasy formula is great for all skin types, but your irritated, dry skin will definitely thank us for this recommendation.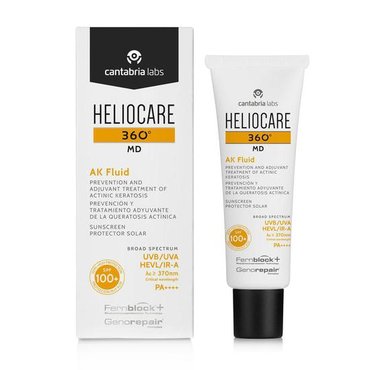 £31.99
A non-comedogenic formula is a must if you have easily clogged pores and acne-prone skin. This light fluid treats actinic keratosis (scaly, sun-induced patches) while offering full-spectrum sun protection. It's also packed with antioxidants and a trio of DNA repair enzymes for improving your skin barrier and repairing damage from within.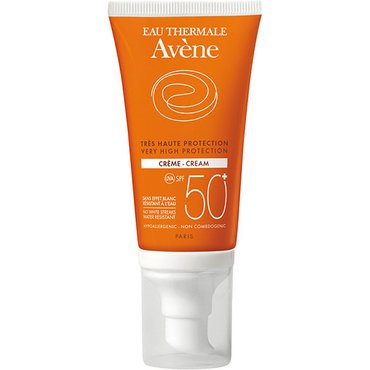 £21.00
Avène sun protection is the perfect choice for soothing and hydrating stressed out skin. Not only does it help protect you from harmful rays, but it also prevents skin issues caused by sun exposure, such as dark spots and premature ageing.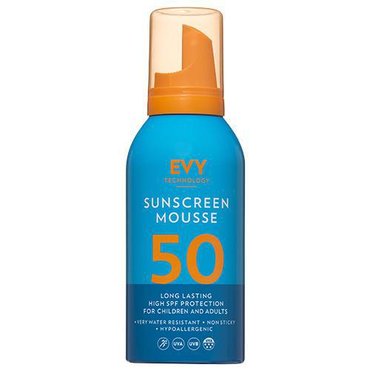 £25.00
Searching for a solution for the whole family? We've got you covered with this Evy Sunscreen Mousse SPF 50, designed for both children and adults. The non-sticky formula helps you avoid complaining kids and clogged pores. Plus, dermatologists have approved this for people with sensitive skin and eczema, so it's a great option for every day protection or popping in your tote for a long day at the beach with the family!
Typically made from minerals and free from fragrances and irritating chemicals, these sun creams for sensitive skin are here to help you get through summer with ease. Need to hydrate your skin post-sun? Discover The Best After Sun Products and keep that tan glowing for longer. Want an eco-friendly solution? Browse The BestReef-Safe Sunscreens You Need for 2022.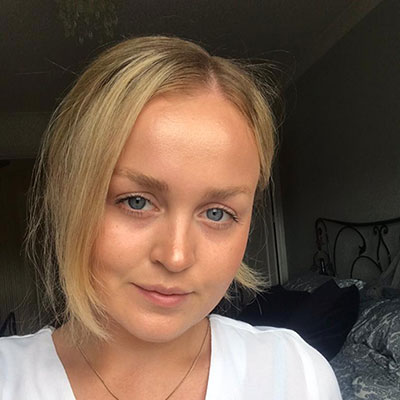 Hannah has worked as a writer for over four years and knows beauty, skincare and makeup like the back of her hand.