Sunscreen for Sensitive Skin
Best Sunscreen for Sensitive Skin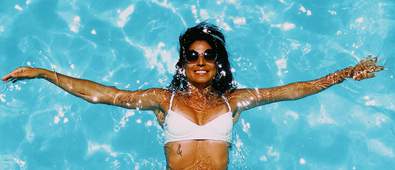 If there's anything FaceApp has taught us, it's to use sun cream a little more scrupulously because these results are something else. No one has aged well. I mean, I look like The Grand High Witch from The Witches when she's not in disguise. Help!
However, taking care in the sun isn't easy for those with super sensitive skin types and can often have an adverse effect, causing stinging, rashes, inflammation and itchiness. That's why we've taken a deep dive into the best sensitive skin solutions...
After doing some digging into what causes irritations, we discovered that there are two types of SPF – physical and chemical.
Chemical sun cream is absorbed into the skin, where it then soaks up UV rays before releasing them from the body. Usually made with a variety of chemical combinations, these formulas cause big reactions with sensitive skin types.
Physical sunblock is usually made from titanium dioxide and zinc oxide. It sits on top of the skin and reflects UV rays away from us. The main downside here is that you'll be chilling on the beach with a completely white face...not cool.
Whether you have sensitive skin or are allergic to some of the chemical ingredients in SPF, finding a sun cream is painful and by no means fun.
Cosmetify's very own SEO Manager, Emma, is allergic to SPF and knows all too well the horror that comes with trialling new formulas. Here's what Emma has to say on the discovery of her SPF allergy and how she handles her reactive skin when out in the sun:
"I never used to be allergic to SPF until I was around 20. One day, I noticed my foundation had given me a rash on my chin, which it had never done before. I thought my beautiful and trusty MAC foundation had betrayed me. Alas, if only this was the case. It took me a little while and a bottle of Nivea SPF 30 to realise that it was actually the SPF in the foundation that had caused the rash. Ever since, I've been on the hunt for an SPF that won't make my face look like the discarded skin of the Basilisk in Harry Potter."

"Unfortunately for me, my reactive area is my face, which means testing has been not only painful but ugly as well. I'm still yet to find a cream that's good for my skin as it really is a nasty process. I usually spend sunny days with a hat on and the biggest sunglasses I can find to avoid sunburn…it's a warm ensemble but it does the job. Having said that, I'm really excited to learn about these sun creams for sensitive skin."
If you're allergic, or think you could be, we highly recommend finding out exactly what it is you're allergic to so that you can save yourself the pain and hassle of trial and error. And always test patch sun creams beforehand by putting a small amount in the crease of your arm 24 hours in advance.
With all of that in mind, we want to make sure everyone – yep, even you with the most sensitive skin – can enjoy the sun without having to worry about reactivity. So, we've gathered a list of the best sun creams for sensitive skin which will stop UV rays and flare ups in their tracks. Not today, Satan, not today.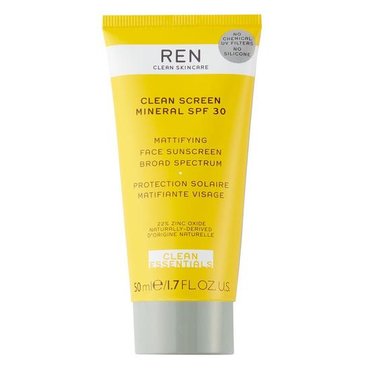 This silicone-free formula uses naturally-derived ingredients to keep your complexion safe from UVA/B rays and irritations. It's also a non-comedogenic solution, meaning no blocked pores. Not to mention, it contains soothing rice extract to help calm any redness.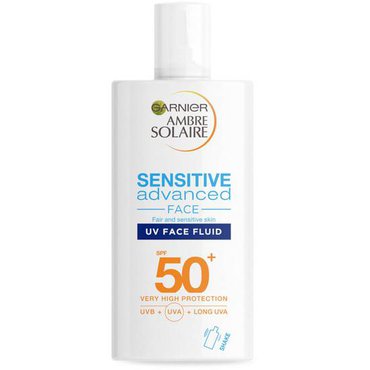 Ambre Solaire are household staple when it comes to suncream. And this SPF 50+ solution is simply a must-have product for extra sensitive complexions. The lightweight fluid feels comfortable on the skin while still offering plenty of protection.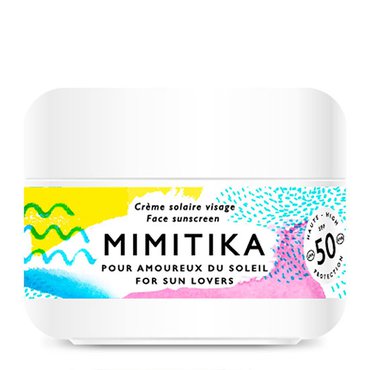 If you live a vegan lifestyle, this cruelty-free and vegan-friendly formula is the one for you. It has a gentle formulation with natural ingredients free from any harmful chemicals - ideal for sensitive skin sufferers.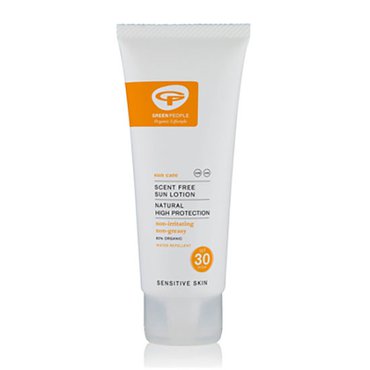 Forget about prickly heat and irritations with this broad-spectrum UVA and UVB protection. Full of natural antioxidants, this formula protects your precious skin from harm. And it's a cute travel size, which is perfect for popping in your pocket for midday top ups.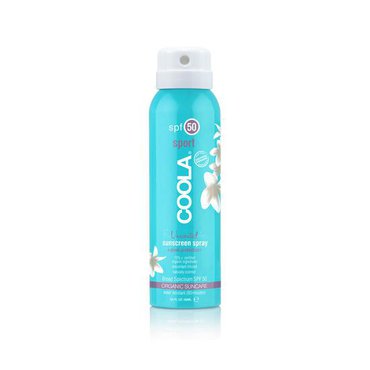 Great for all skin types, this Coola spray offers plenty of sun protection. It has a lightweight, water-resistant formula, which contains soothing aloe vera to keep your skin free from any pesky problems. Better still, it has a dose of vitamin C to help tackle any environmental damage.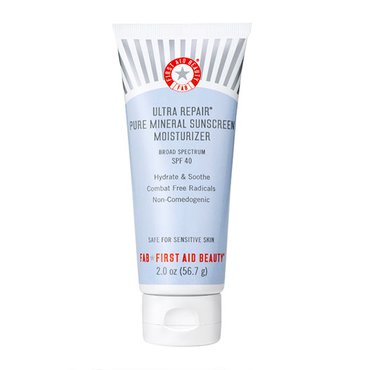 Don't forget SPF should be a big part of your normal skincare routine. For an everyday option, why not try the First Aid Beauty sensitive sunscreen for the face? This combines all the power of sun protection with all the nourishment of a non-comedogenic day cream.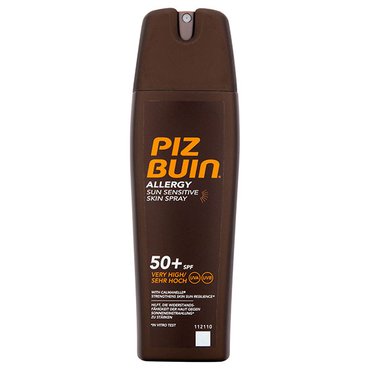 Developed by dermatologists, this sun spray is perfect for super sensitive skin. Another household favourite, Piz Buin are famed for their nourishing and hardworking sun filter technology. This solution is no different with its unique EVERFEW PFE™ complex blended with Calmanelle®. This combination helps repair and strengthen your skin in the sun.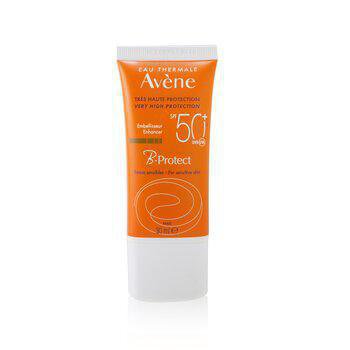 Avène sun protection is the perfect choice for soothing and hydrating stressed out skin. Not only does it help protect you from harmful rays, but it also prevents skin issues caused by sun exposure, such as dark spots and premature ageing.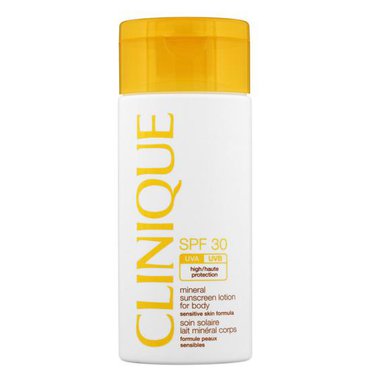 Hypoallergenic and fragrance-free, this is one of the best sunscreens for sensitive skin. Clinique offer sun protection for the body that leaves your skin feeling soft, smooth and oh-so supple - without any of the typical white streaks.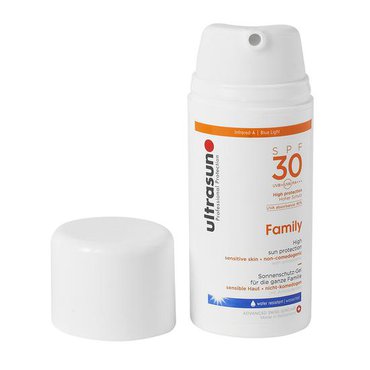 Searching for a solution for the whole family? We've got you covered with this Ultrasun Super Sensitive High SPF30 Family Formula. Free from nasties, this sunscreen protects your from the sun without disrupting the skin's natural barrier.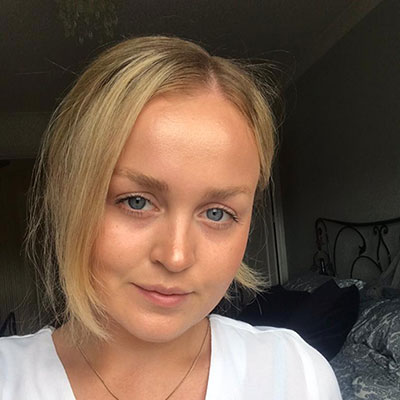 Hannah has worked as a writer for over four years and knows beauty, skincare and makeup like the back of her hand.