10 of the Best Mineral Sunscreens to Try in 2023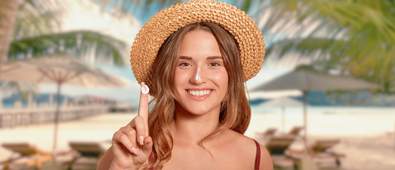 Hopefully you already know how important sun protection is, even when it's overcast since UV rays can still get through the clouds.
But just like with all other skincare and makeup products (our lifeblood here at Cosmetify), the amount of choice out there can be a little overwhelming. Not all sunscreens are created equal and picking the right one for you isn't always easy. What's the difference between mineral, chemical and physical sunscreens and why do some formulas leave you white as a clown and others make your skin itchy?
Well never fear—the team at Cosmetify is here to answer all your sunscreen questions with our edit on mineral sunscreen.
What is mineral sunscreen?
Mineral sunscreens are also called physical sunscreens because they create a physical barrier on your skin to reflect UV light.
They use mineral ingredients like titanium dioxide and zinc oxide to form this barrier. They're generally well tolerated by all skin types, with minimal, gentle ingredients that don't irritate sensitive skin types.
What's the difference between mineral and chemical sunscreens and which is better?
In addition to being well tolerated, mineral sunscreens give you higher protection since they sit on your skin and form that physical barrier.
However, a lot of formulas leave a white, chalky cast which most of us understandably don't like and is why we usually reach for a chemical sunscreen.
Chemical sunscreens absorb rather than reflect UV rays, but they wear off more quickly than mineral ones so need more frequent reapplication. You also need to wait about 20 minutes for chemical sunscreens to absorb before going in the sun — and they can cause problems for reactive or blemish-prone skin — whilst mineral sunscreens start working immediately.
But many mineral formulas these days have been designed to not leave a white cast, meaning you get the best of both worlds.
What are the best mineral sunscreens?
To help you get the immediate and skin-loving protection of a mineralised sunscreen without the signature white cast, we've rounded up our top ten products for face and body to keep you healthy and glowing from head to toe.
Looking for more formulas that suit a sensitive complexion? We've got loads of them!
If your skin is newly sensitive, check out our Guide to Repairing a Damaged Skin Barrier, then make your routine both sensitive and maturing skin-friendly with these Best Retinol Alternatives.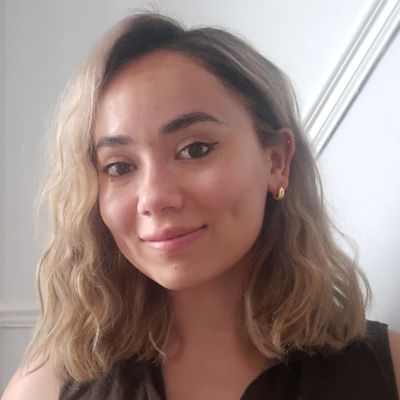 Gabriella is a junior content writer with a background in creative writing, content marketing and journalism. She's passionate about all things makeup and skincare, but especially vegan and cruelty-free beauty that is effective and inexpensive.