The Best Concealers for Every Skin Type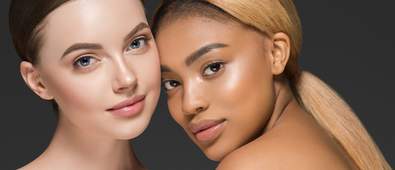 Often overlooked but a true beauty hero, the humble concealer is there for you through thick and thin. Working around the clock to cover up dark spots, acne and blemishes, they're a beauty staple that can make or break a look.
Whether you're looking to mix up your makeup bag or replace a beloved concealer that has been discontinued, we've curated a collection of the best concealers depending on both your skin type and concerns.
Featuring cult brands such as PIXI and Urban Decay to classics like Elizabeth Arden, you won't want to miss out.
What is concealer?
Concealer, also known as a colour corrector, is a beautifying tool used on the visage to conceal blemishes and discolouration. It tackles the likes of dark circles, age spots, acne scars, blemishes and uneven skin tones by concealing it in a high-pigment formula evens out the complexion.
Similar to a foundation, this handy tool can arrive in a liquid, cream, pencil or stick format and tends to be light in colour (as to brighten and conceal darker areas). Concealers also tend to be thicker than foundations and arrive in smaller, more concise packaging. In some instances, concealers may have a slight green, orange or purple tint to it in order to colour correct areas of the face.
Not sure where to start looking? Discover the best concealer for your skin type here at Cosmetify..
Best for dry skin: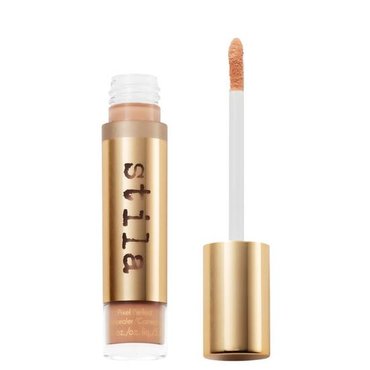 £18.00
Harnessing the hydrating powers of essential minerals and moisture-rich ingredients, this ultra-comforting concealer is enough to keep your skin feeling healthy and replenished all day. Its serum texture melts into your skin without settling into fine lines, creating a beautifully luminous and smooth complexion.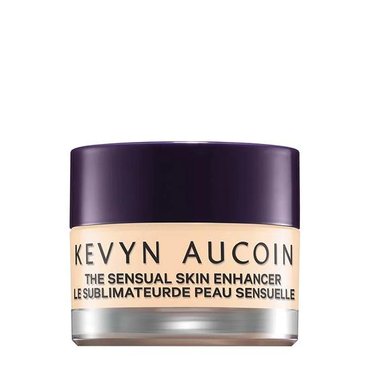 £24.58

£30.93

(21% off)
If you've got dry skin, then a buildable, hydrating concealer like the Sensual Skin Enhancer from Kevyn Aucoin should be your go-to. This waterproof formula conceals dark circles and other impurities without sinking into fine lines or drying you out. Let the jojoba oil and honey in this award-winning concealer sink into your skin for a seamless finish!
Best for oily skin: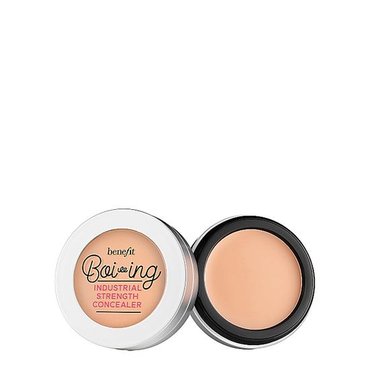 £25.22
Sick of leaving the house with a flawless face, only to have your concealer slide off your oily skin within a few hours? Then stock up on Benefit Boi Ing Industrial Strength Concealer. As the name suggests, this powerful, full-coverage concealer hides dark circles, blemishes and discolouration for a matte finish that doesn't budge. Wave goodbye to the midday meltdown!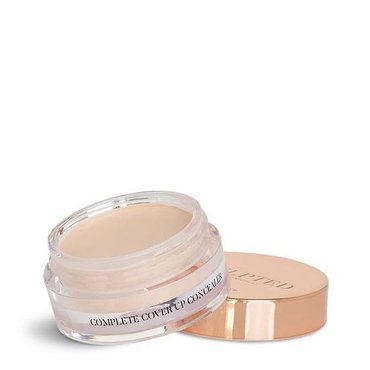 £11.21

£14.12

(21% off)
For an oil-free option, we love this cream-to-powder concealer from Aimee Connolly. This baby's full coverage without being heavy or cakey, and the hyaluronic acid, kokum butter and coconut extract in it will help nourish your skin while hiding its imperfections. Win win!
Best for dull skin: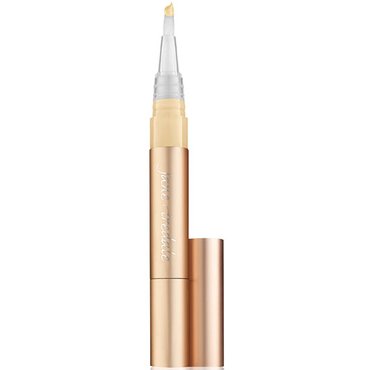 £21.99

£34.00

(36% off)
Under eyes need a pick-me-up? This concealer will brighten up any dark circles, while also doubling as a highlighter for the whole face. What we really love about it is the abundance of skin-loving ingredients, from cucumber and white tea extract to reduce puffiness to super nourishing avocado and sunflower oil.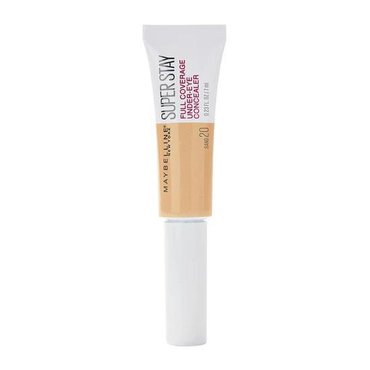 £3.25

£14.12

(77% off)
For a more affordable option, try Maybelline's Superstay Full Coverage Under Eye Concealer, a full-coverage yet breathable formula that seamlessly covers dark circles to make your entire face look more alive. Plus it's all the 'proofs' - waterproof, transfer-proof and smudge-proof!
Best for mature skin: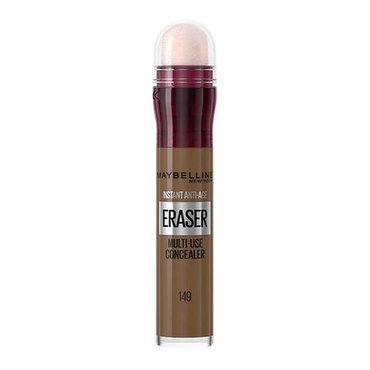 £11.46
Fine lines under the eyes become more of a problem as we age, so if this a concern of yours, you'll want to reach for a hydrating concealer like Maybelline's Instant Anti Age Eraser Eye Concealer. It's crease-resistant, so it won't fall into those lines around your eyes, plus it contains goji berry extract to help reduce the appearance of dark circles and any other blemishes.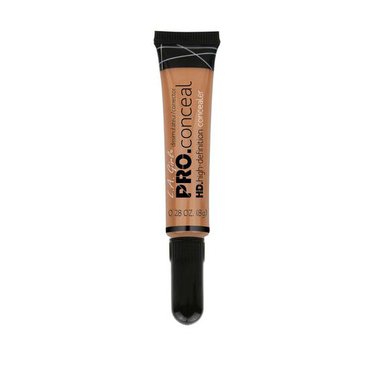 £3.85

£8.81

(57% off)
This concealer is also crease-resistant, blurring fine lines for natural-looking coverage. It comes in a variety of shades, including violet, red and green to colour correct!
Best for acne & spot-prone skin: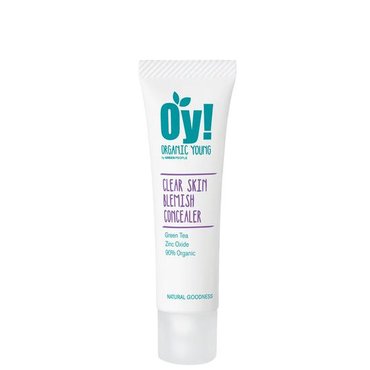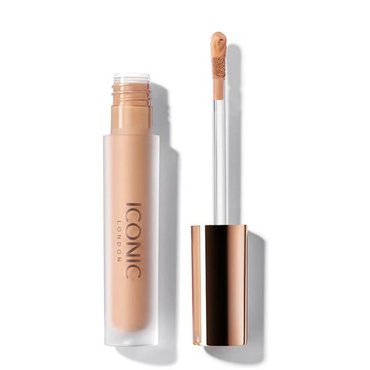 £23.89
ICONIC London's Seamless Concealer really is seamless, giving you lasting camouflage of your blemishes as well as your dark circles and any redness. There's no cakey-ness with this flexible pigment!
Best for dark circles: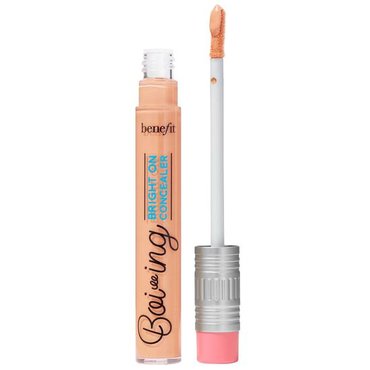 £18.71

£20.70

(10% off)
Say good-bye to dark circles with this brightening concealer. The red algae extract and vitamin C in this all-in-one formula brightens your under-eye area while also sealing in hydration to give you a healthy-looking glow. It's serum-like but full-coverage, giving you ultimate comfort while hiding impurities.
Best concealer for men: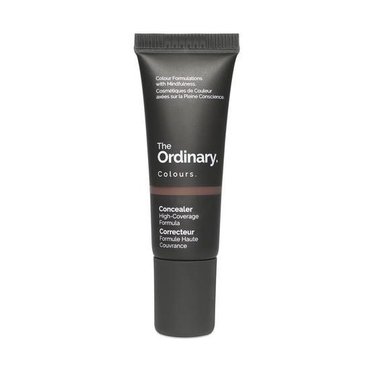 £4.50

£6.15

(27% off)
All of the concealers above work on men's skin too, but if you're concerned about toting around a pink, glitzy tube and want more neutral packaging, we love The Ordinary Concealer. It's super easy to blend and comfortable to wear all day to cover any fine lines, dark circles, redness - you name it!
Let one (or more) of these trusty concealers save you from dark circles and unexpected pimples, giving you the confidence to shine your brightest and feel your utter best! With a robust concealer by your side, you can pretty much conquer anything. Keep scrolling for more common FAQs about concealers..
How do you apply concealer?
When applying concealer, it is important to focus on problem areas such as dark circles around the eyes and blemishes. Start by dotting the formula under and around the eyes with either a concealer brush or the wand head provided with the concealer. You can also draw an upside-down triangle to fully conceal the look of dark circles.
Concealer can also be used on top of the eyelids as a primer to even out discolouration whilst providing a base for eyeshadows to cling onto. When focusing on spots, try and use a green-tinted concealer to tackle redness. Simply dot on the concealer to the affected blemishes and blend in with a blending sponge for a more natural-looking result.
Concealers tend to come in lighter shades, as their aim is to brighten, lighten and conceal darker patches of skin to even it out.
Do you put on concealer before or after foundation?
Foundation first. It's a common misconception that concealer should go first, but this will only result in you smearing it around once it comes to applying foundation. Overall, there is no right or wrong method but you will more likely see clearer results if you apply foundation first and then go in with concealer. The act of blending out foundation over concealer can often soften the appearance of the concealer, smudging it away and diminishing its effect.
Begin by applying your moisturiser and primer as a base before going in with a liquid foundation, finishing off with a few dots of your concealer on the desired areas. If you are using a powder foundation, maybe look at applying concealer first as things could get a little chalky and messy.
What is the difference between foundation and concealer?
Foundation is to be used all over your face and neck, acting as a tool that evens out your entire complexion by adding a wash of warmth and buildable cover. Concealer is different in the sense that it is used for more targeted areas and is usually lighter in colour so that it can brighten dark circles and blemishes. Some concealers may even contain a green, orange or purple tint to specifically even out discolouration, something that foundation doesn't typically consider.
Concealers will often arrive in a much smaller format as they are only to be used in small doses on specific areas, whereas foundations tend to be a lot bigger in size in order to cover the whole visage.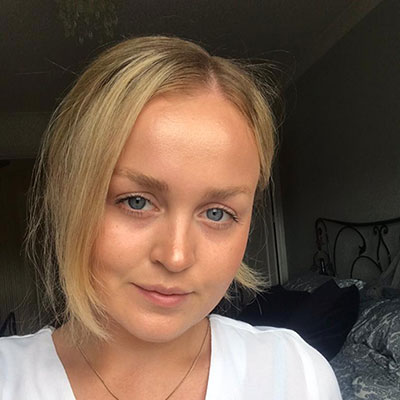 Hannah has worked as a writer for over four years and knows beauty, skincare and makeup like the back of her hand.