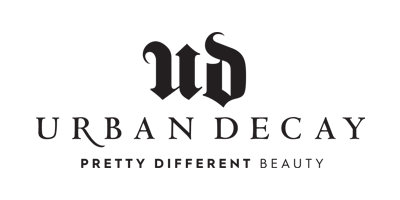 Urban Decay
It was around 20 years ago when Urban Decay founder Wende Zomnir decided to make a stand against the monotonous pinks, beiges and reds that dominated the beauty scene. Wanting to bring more diversity and colour into the market, Wende set out to create a team of like-minded people to satisfy the need for more alternative and daring makeup. Sandy Lerner (co-founder of Cisco Systems) shared the same ideology and with their co-conspirators, they formulated a line of lipsticks and nail enamels. The inspiration for this range? An urban landscape, obviously.
Today, Urban Decay are a highly respected and desirable brand who are famous for the iconic Naked eyeshadow palettes. You can discover every eyeshadow, lipstick and liner shade under the sun – all of which are bursting with pigment and dreamy formulas.
Discovering a new and bold style has never been easier, thanks to Urban Decay's inclusive and diverse range of cosmetic products.