The Best Highlighters to Keep You Glowing All Day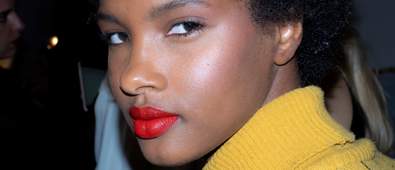 It felt like the highlighter came out of nowhere. It was an instant transition to fame, going from zero to the ultimate makeup hero. Everyone wants the perfect sheen, the shimmer strobing their cheekbones, carving their face and giving them that ethereal glow.
I'm a huge fan of highlighter and, at one point, I'd tried all of the cult favourites to find the perfect one. I didn't find the perfect one…I found the perfect few. There are literally so many amazing highlighters out there, it's impossible to choose one single favourite. And why only restrict yourself to one, right?
Quite often I get asked which highlighter I'm wearing, so, out of the kindness of my heart, and to help you all achieve that healthy luminosity, I'm willing to share my top ten, so you can keep on glowing all day. Pull up a chair, you highlighter junkies, you're in for a treat.
No matter how you like your highlight to look – be it ultra-radiant or subtly shimmery – make one (or all ten) of these best highlighters your go-to for creating a perfectly dewy complexion. We guarantee you'll be turning heads wherever you go. Keep scrolling for more FAQs about highlighter, including how to apply it!
What is the best highlighter palette for me?
There are plenty of dazzling highlighter palettes to suit every skin tone and every makeup style. Search for makeup palettes that include glowy golden shades, iridescent pinks and cute champagne pops of colour. These shades look fabulous on everyone and can be mixed and matched to find your perfect hue. Pick the best highlighter palettes from big beauty brands like Hourglass, Anastasia Beverly Hills, Benefit and Revolution.
At Cosmetify, you can find these impressive brands and many more with a few simple clicks. Refine your search by coverage, finish, format and ingredient preference. No matter your budget, there's a highlighter palette which can seamlessly slot into your makeup collection.
What's in a highlighter palette?
A highlighter palette includes two or more shades of highlighter. Whether it's creating a dazzling shimmer or a goddess glow, highlighter palettes work for all makeup styles. Some palettes also include a mirror and handy travel-sized makeup brush so you're always ready for makeup top-ups no matter where you are.
Contour palettes and highlighter palettes are ideal for travelling as they have everything you need in one compact case. This not only helps you save space in your makeup bag, but it's the perfect way to save the pennies in the long run with multiple shades that suit you all year long.
How do you highlight your face?
Highlighting your face is super simple. For powder highlighter take a fan makeup brush and dust the formula over the high points of the face. For cream and liquid highlighter use clean fingertips or a stippling makeup brush and swipe the formula in the same places. Think cheekbones, bridge of the nose, under your eyebrow arch and your cupid's bow.
Apply a small amount for a gorgeous sheen or mix and layer different formulas to amp up the glamour. You can also add a drop of liquid highlighter into your foundation to create an all over glow or take it one step further and mix your highlighter with your body lotion for a luminous finish.
Is liquid or powder highlighter better?
It all depends on your personal preference and your skin type. Liquid cheek highlighter works great on dry or mature skin, as it can be easily blended and added to other products to create a glowy, dewy finish. On the other hand, powder highlighters are fantastic choice for oily to combination skin types as they last longer throughout the day.
Whichever format you prefer both are versatile options. Powders formulas also usually have a high colour payoff and are perfect for bold, strobing makeup looks. For a more natural effect, liquid highlighter is your best bet as it can diluted by foundation or day cream.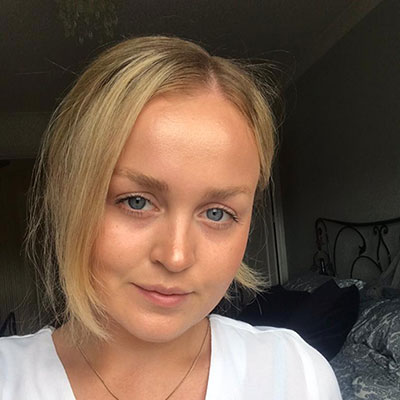 Hannah has worked as a writer for over four years and knows beauty, skincare and makeup like the back of her hand.