The Best Highlighters to Keep You Glowing All Day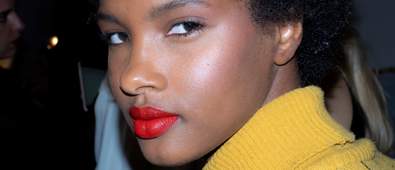 It felt like the highlighter came out of nowhere. It was an instant transition to fame, going from zero to the ultimate makeup hero. Everyone wants the perfect sheen, the shimmer strobing their cheekbones, carving their face and giving them that ethereal glow.
I'm a huge fan of highlighter and, at one point, I'd tried all of the cult favourites to find the perfect one. I didn't find the perfect one…I found the perfect few. There are literally so many amazing highlighters out there, it's impossible to choose one single favourite. And why only restrict yourself to one, right?
Quite often I get asked which highlighter I'm wearing, so, out of the kindness of my heart, and to help you all achieve that healthy luminosity, I'm willing to share my top ten, so you can keep on glowing all day. Pull up a chair, you highlighter junkies, you're in for a treat.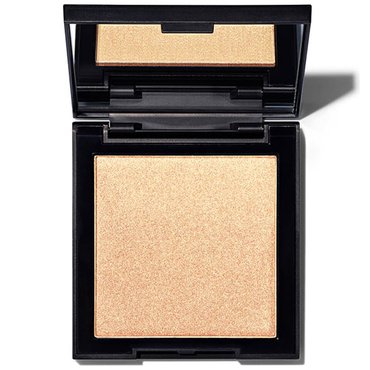 £10.63
Arriving in five shimmering shades, this single highlighter is perfect for lighting up your complexion through the darker months. Each powder has been made with innovative soft-focus, light-reflective technology, meaning the light will bounce right off your face, thus creating a multidimensional shimmer. Simply beautiful.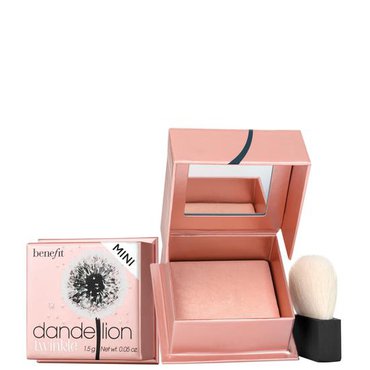 £15.00
Twinkle like the superstar you are with a sweeping of the Benefit Dandelion Highlighter. Super-fine and super-soft, this cult-classic highlighter is perfect for strobing and adding a subtle sparkle to your complexion.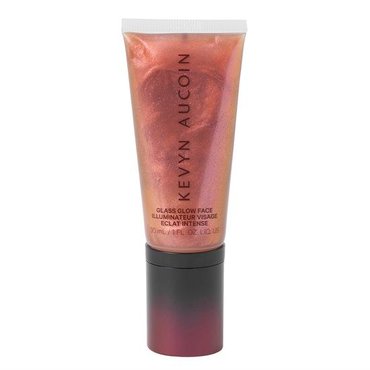 £26.62
The secret to glass-like skin is the Kevyn Aucoin Glass Glow Face Highlighter. This dazzling glow-gel combines makeup with skincare so that you can illuminate your favourite facial (and body) features. As well as looking radiant on the outside, skin is left glowing on the inside, thanks to the cocktail of skin-loving ingredients.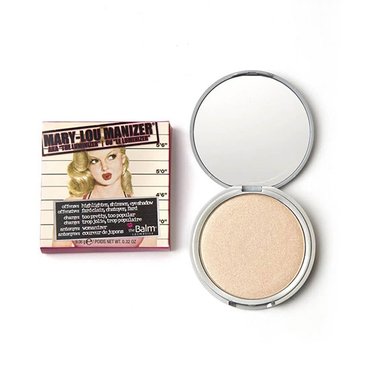 £19.12

£20.00

(5% off)
Chic, subtle and sexy, theBalm Mary Lou Manizer Luminizer adds a gentle glow to your face and is delightfully natural-looking. In a velvety-smooth powder form, it delicately sweeps across your face to add a soft shimmer while smoothing out your complexion and imperfections. It's the perfect product for an everyday glow and fully deserves its place at the top of our list of the best highlighters.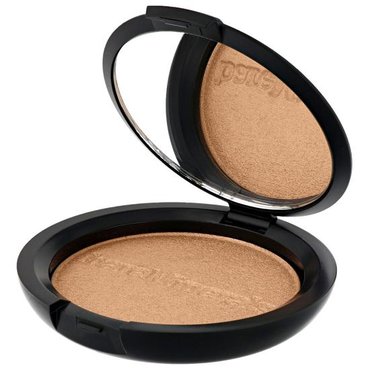 £20.80

£26.00

(20% off)
A cult fave, the bareMinerals Endless Glow Highlighter Zen is perfect for nailing that 'no makeup' makeup look. Just a few dusts of this silky powder over your face and you'll be on your way to highlight heaven. In three divine shades, it beautifully complements all complexions and can be built up to take you from glowing to beaming.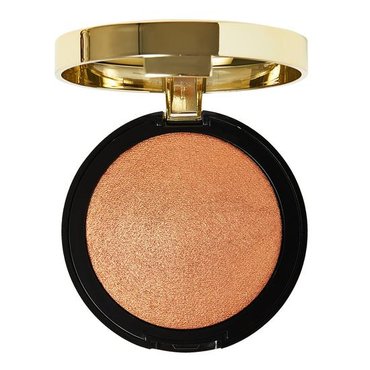 £13.29

£14.75

(10% off)
Where amazing meets affordable, the Milani Baked Highlighter is for those of you who love to shine but hate to splurge. But don't let the small price tag fool you, it packs a punch when it comes to strobing those cheekbones. Its pearlescent pigments create an effortlessly luminous sheen and leave you with a warm, metallic finish.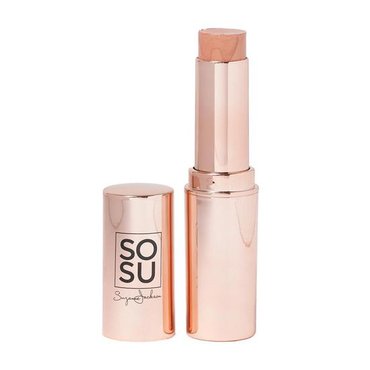 £10.79

£10.95

(2% off)
Helping you glow on-the-go is this cream highlighter stick from SOSU by SJ. Simply swipe the rich and creamy formula over the high points of your face and blend for an instantly illuminated canvas. It's ideal for those wanting to breathe life back into their complexion when travelling, post-workout or after one too many late nights.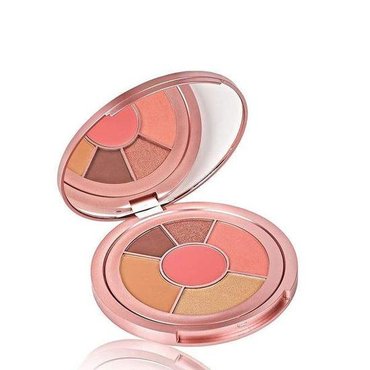 £29.12
This is a multi-use product like no other. Mix together to create a wonderful glow from within or take a smaller highlight brush for more precise application. This can be a highlighter, blusher, eyeshadow or even contour.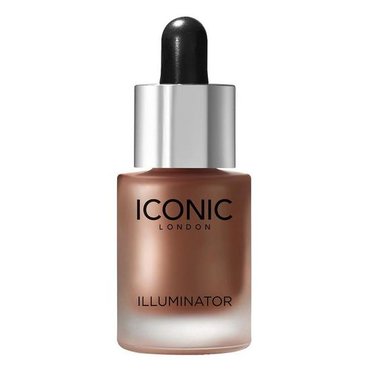 £30.00
For showstopping results, get your hands on the iconic metallic liquid highlighter from ICONIC London. This formula blends effortlessly with a makeup sponge or your fingertips and gives you a radiant finish.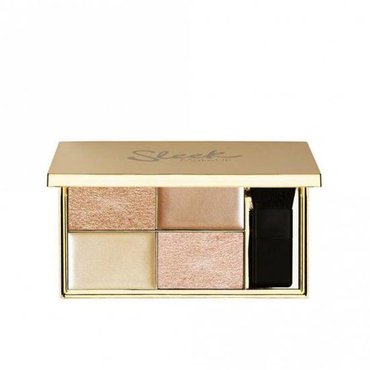 £9.95
No one does glow like Sleek MakeUP. This highlighter kit gives you a holiday glow without the holiday (sadly). And it can be used on all the high points of your face and decolletage to give you glimmering results.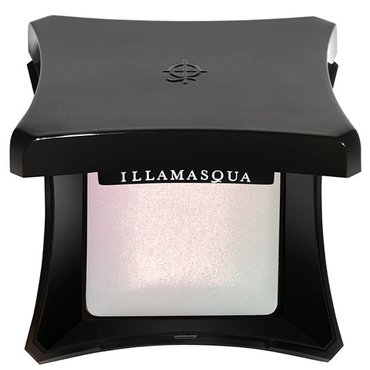 £29.12
Give 'em the old razzle dazzle with this out-of-this-world Beyond Powder from Illamasqua. The baked powder gives a breathtaking shimmer to your skin. Blend and build the powder to achieve that perfect glowy finish.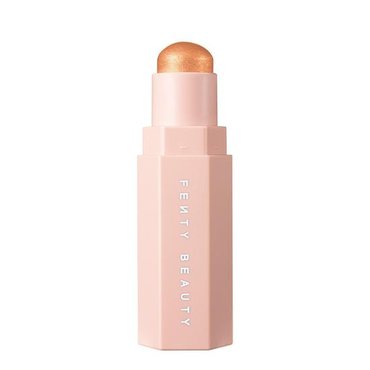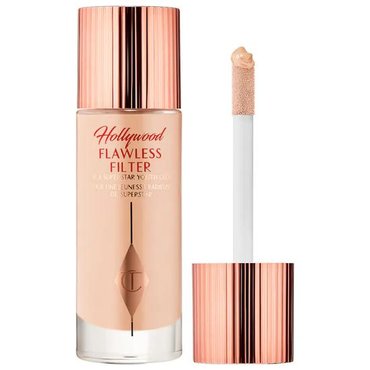 £34.00
If you're wanting to glow all out, then make Charlotte Tilbury Hollywood Flawless Filter your BFF. Extremely pigmented and super dewy, this liquid luminiser will give you a red-carpet complexion as it smooths out imperfections and creates a mega-watt finish that can be seen from outer space.
No matter how you like your highlight to look – be it ultra-radiant or subtly shimmery – make one (or all ten) of these best highlighters your go-to for creating a perfectly dewy complexion. We guarantee you'll be turning heads wherever you go. Keep scrolling for more FAQs about highlighter, including how to apply it!
What is the best highlighter palette for me?
There are plenty of dazzling highlighter palettes to suit every skin tone and every makeup style. Search for makeup palettes that include glowy golden shades, iridescent pinks and cute champagne pops of colour. These shades look fabulous on everyone and can be mixed and matched to find your perfect hue. Pick the best highlighter palettes from big beauty brands like Hourglass, Anastasia Beverly Hills, Benefit and Revolution.
At Cosmetify, you can find these impressive brands and many more with a few simple clicks. Refine your search by coverage, finish, format and ingredient preference. No matter your budget, there's a highlighter palette which can seamlessly slot into your makeup collection.
What's in a highlighter palette?
A highlighter palette includes two or more shades of highlighter. Whether it's creating a dazzling shimmer or a goddess glow, highlighter palettes work for all makeup styles. Some palettes also include a mirror and handy travel-sized makeup brush so you're always ready for makeup top-ups no matter where you are.
Contour palettes and highlighter palettes are ideal for travelling as they have everything you need in one compact case. This not only helps you save space in your makeup bag, but it's the perfect way to save the pennies in the long run with multiple shades that suit you all year long.
How do you highlight your face?
Highlighting your face is super simple. For powder highlighter take a fan makeup brush and dust the formula over the high points of the face. For cream and liquid highlighter use clean fingertips or a stippling makeup brush and swipe the formula in the same places. Think cheekbones, bridge of the nose, under your eyebrow arch and your cupid's bow.
Apply a small amount for a gorgeous sheen or mix and layer different formulas to amp up the glamour. You can also add a drop of liquid highlighter into your foundation to create an all over glow or take it one step further and mix your highlighter with your body lotion for a luminous finish.
Is liquid or powder highlighter better?
It all depends on your personal preference and your skin type. Liquid cheek highlighter works great on dry or mature skin, as it can be easily blended and added to other products to create a glowy, dewy finish. On the other hand, powder highlighters are fantastic choice for oily to combination skin types as they last longer throughout the day.
Whichever format you prefer both are versatile options. Powders formulas also usually have a high colour payoff and are perfect for bold, strobing makeup looks. For a more natural effect, liquid highlighter is your best bet as it can diluted by foundation or day cream.
Want to make sure that your new glow stays in place all day long? Read up on how to find the best makeup primer for your skin type, and rock that shine till the sun comes up.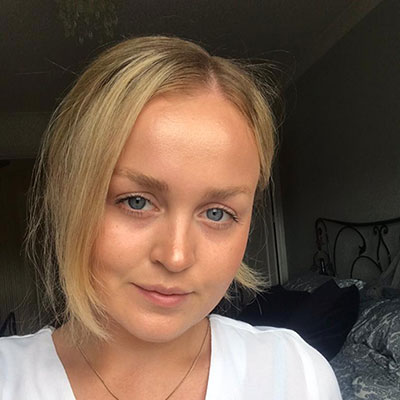 Hannah has worked as a writer for over four years and knows beauty, skincare and makeup like the back of her hand.