Guide to DIY Brow Lamination
How to Fake Laminated Brows At Home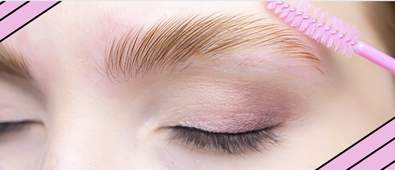 The evolution of eyebrow trends has been nothing short of epic. The pencil-thin, over-plucked look had a good run throughout the 90s and 00s, with many of us being tweezer-happy for decades. Then we all desperately tried to grow those babies back when 2016 saw the debut of the Insta-brow – a bold, perfectly-tamed brow that could only be achieved with the infamous Anastasia Beverly Hills Dipbrow Pomade.
Fast forward to the here and now and you'll find that we're well into the era of fluffy, laminated brows.
Laminated brows, also known as soap brows, is a natural look where hairs are brushed upwards to create the illusion of a full and feathered eyebrow. Perming lotions are professionally applied to eyebrows in order to break down hair structure and make it easier to lift and reposition brows. Typically the treatment lasts four to eight weeks and is a great way to ensure that your brows are always tamed and looking their best.

If you love the laminated look but aren't ready to make a permanent change to your brows, then keep scrolling for our step-by-step guide on how to fake brow lamination. You'll be pleased to know you can achieve the same look at home with a few of your eyebrow essentials.
Step 1: Clean your brows
Like with any beauty treatment, a clean base ensures the best results. Start by cleansing your face with a water-based cleanser to remove any dirt or residue from skin. Remember to keep brow hairs free from moisturiser, primer and makeup, too.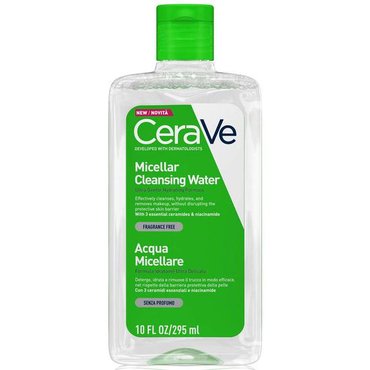 £11.95

£12.50

(5% off)
This micellar cleansing water is the perfect solution as it removes dirt, oils and impurities in just one swipe. Better still, its gentle formula can be used around the delicate eye area, making it the perfect first step in your DIY brow lamination routine.
Step 2: Brush up brows
Take a clean spoolie or mascara wand and brush eyebrows into your desired shape. Laminated brows have a straight and lifted look, so be sure to brush hairs upwards in order to achieve that effect.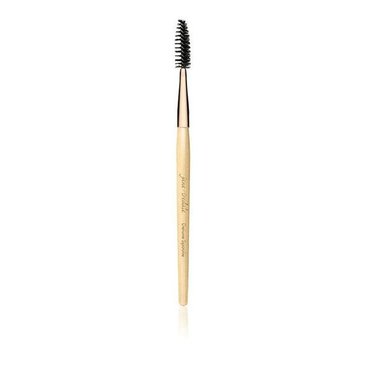 £6.95

£9.00

(23% off)
Luxuriously soft, this synthetic spoolie brush has short, slanted bristles so that you can lift and shape even the smallest brow hairs.
Step 3: Trim and tweeze
If necessary, use eyebrow scissors to trim longer hairs that are overlapping. You should also pluck any unwanted hairs that are visible below the arch of your brow for a cleaner, sleeker appearance.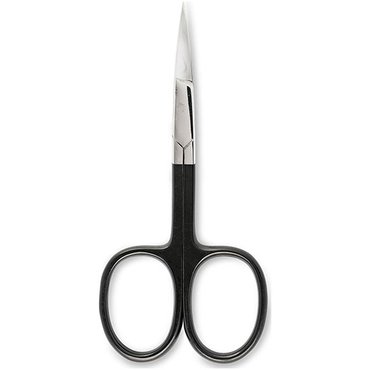 £9.95
Designed specifically for eyebrows, these scissors boast a small and sleek size that's ideal for precision eyebrow trimming. Shape, neaten and tidy up unruly brows like a pro.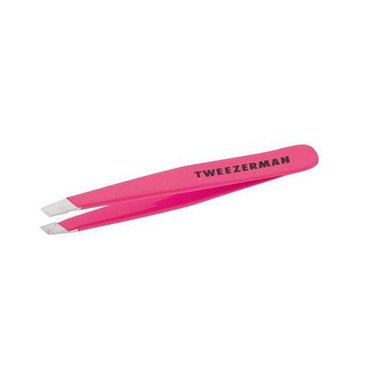 £14.00

£15.04

(7% off)
Not only does the mini slant design of this tweezer allow you to reach the tiniest of hairs, but it can also be thrown into a makeup bag so that you can grab hairs when on-the-go.
Step 4: Apply a brow soap or glue
Now it's time to lock your brows into place. Brow soaps are the latest brow innovation, designed specifically for faking the laminate brow look. Simply spritz the brow soap with water and swirl a clean spoolie around the mix until a paste-like texture forms. Brush the soap through brows in an upward motion, making sure that every brow hair is thoroughly coated from root to tip. Then, use your finger to smooth, flatten and stick brows into place.
If you want fluffy brows that last from the office to the dancefloor, a brow glue provides the same result as well as long-lasting hold.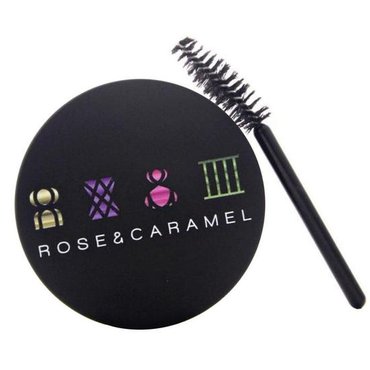 £9.99

£12.00

(17% off)
This brow soap styler allows you to recreate the laminated brow trend with zero harm to your brows. The customisable styling wax lifts, holds, tames and sculpts every hair to create a fluffy, feathered finish that doesn't feel stiff or sticky.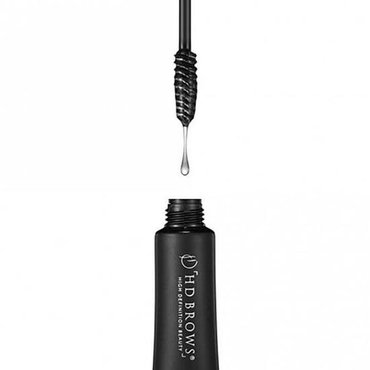 £15.50

£16.00

(4% off)
If you want to lock your brows in place all day, then opt for a brow glue. Boasting an ultra-strong hold, this award-winning, budge-proof formula provides the same laminated effect and can be used to mould and position brow hairs into shape.
Step 5: Fill in your brows
Fill in sparse areas with a brow pen to create the illusion of fuller, thicker brows. Brow pens are a great option as their fine tips allow you to mimic hair-like strokes.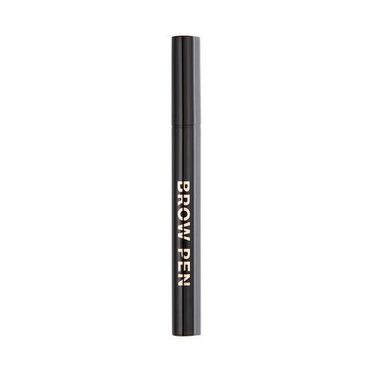 £24.05
Thanks to its superfine tip, this brow pen allows you to create realistic hair-like details with precision. Brows will look naturally thicker and fuller.
Step 6: Set brows in place
It's time to lock those faux laminated brows into place. Take your favourite brow gel and swipe it over brows to make them budge-proof. A clear brow gel is good for setting hairs in place, whilst a tinted brow gel provides both long-lasting hold and extra fullness.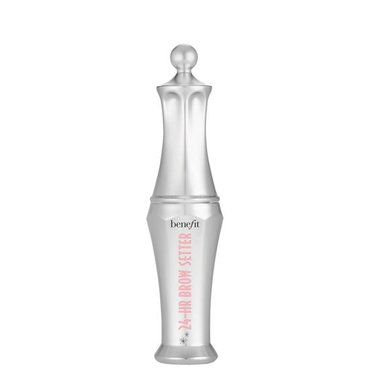 £13.72
Unlike other brow gel formulas, this fan-favourite from brow bosses Benefit will see arches from A.M to P.M. Delivering an invisible finish and flexible hold, it delivers a natural laminated brow look.
More eyebrow inspo...
And that concludes our guide to faking the brow lamination look. Why spend your pennies on permanent treatments when you can re-create the brow lamination look with your favourite brow tools? Plus, the latest and greatest brow trend could be right around the corner...
For more eyebrow inspiration, check out 11 of the Best Eyebrow Pencils for Faking Full and Feathered Arches. We think you'll also be interested in the Best Eyelash Serums for Growth and Volume.
Related Categories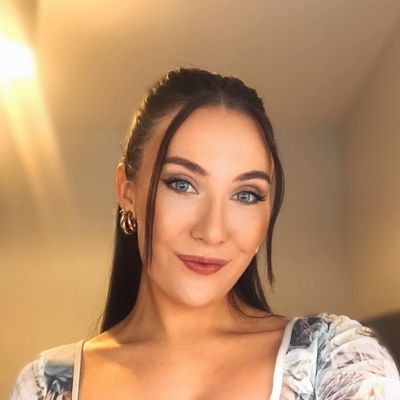 As the Senior Content Editor for Cosmetify, Carly is the go-to for all the latest (and greatest) beauty tips, tricks and trends. With over six years of experience in the industry, she knows all the ins-and-outs when it comes to health, beauty and wellbeing.