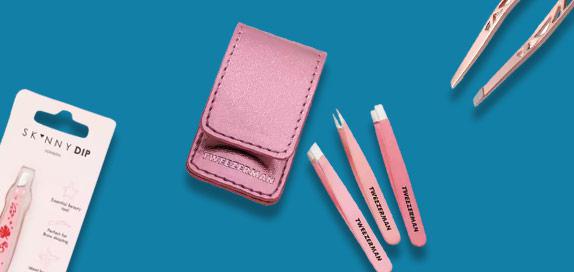 16 products found
Tweezers
Tweezers are an essential when it comes to achieving a flawless, structured brow. Not only are they perfect for hair removal - stray and unruly hairs, we're looking at you - but they can be used to shape and define arches. Take your pick from tweezers that boast slanted edges for ultimate precision or opt for the traditional pointed tip. Whatever you need, you can find amongst our collection. We even offer tweezers with cool designs, including everything from pineapple and floral prints to built-in lights.
Tweezers aren't just a handy tool that can remove unwanted hair, though. They also make a good tool for picking up and holding accessories that are too small for fingers, such as fake lashes, nail art and body gems. Ultimately, they are the timeless tool that everyone needs in their cosmetics bag.
So, what are you waiting for? Shop our impressive collection of tweezers and discover the tool that not only caters to all your needs but makes your beauty routine all the easier.