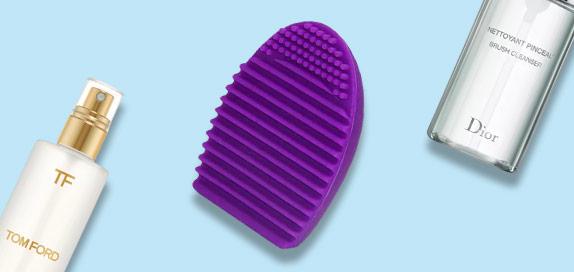 17 products found
Makeup Brush Cleansers
Our wide variety of makeup brush cleaners not only help to keep your brushes clean but also your skin clear and your makeup application as flawless as can be.
The formulas at Cosmetify break down dirt and old makeup in a hygienic way, making them a much better option to regular shampoo. Not to mention, they provide professional care for your makeup tools, so there'll be no sign of loose bristles or damaged handles once you are finished scrubbing.
Here, you'll find quicker alternatives, including blush cleansing solutions and sanitising foams that boast gentle yet effective formulas. There are even handy cleaning mats from some of the best brands in the business to help you reach the nooks and cranny's.
Removing dry, tough foundation from your brushes doesn't have to be a chore. Shop the collection today and discover the easy route to keeping your makeup brushes squeaky clean.
Makeup Brush Cleaners Features